'I've played terribly' – Phil Mickelson vows to fight back after losing astonishing record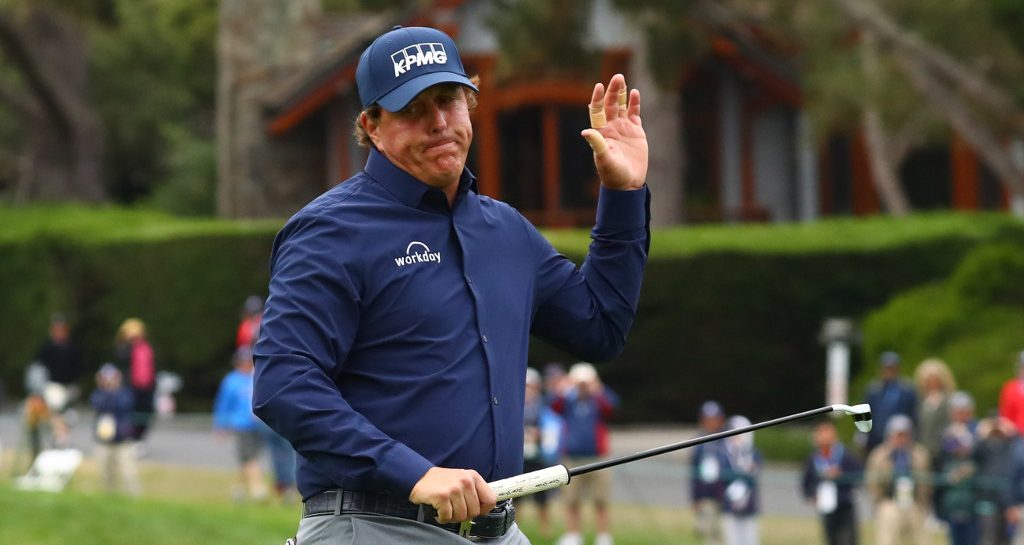 Phil Mickelson has vowed to bounce back after dropping out of the world top 50 for the first time in 26 years this week.
The veteran left-hander spent an astonishing 1,353 weeks in the top 50 golfer o the planet, but dropped to 51 after a disappointing performance at the HSBC Champions in Shanghai.
"It was a good run," Mickelson said after his final-round 68 in China.
"Unfortunately, the last eight months I played terribly and have fallen out. But I'll get back in there."
Mickelson cracked the top 50 for the first time on November 23 1993 after finishing as a runner-up in the Casio World Open.
Jordan Spieth was just 3 months old at that time, highlighting what an incredible achievement it has been.
"It's pretty amazing given he was there into his 40s like that, with how much time is taken from golf with your family," Spieth said of Mickelson.
"You're not as sharp because you're not doing it as often. I give him more credit in the last seven to 10 years."
RELATED: 'I have not done enough' – Phil Mickelson urges Tiger Woods to look elsewhere for Presidents Cup
Rory McIlroy weighed in too, revealing the dedication that was required to achieve such a feat.
"Being top 50 in the world since 1993, that means no injuries, no breaks, that is nothing," McIlroy said. "Play your game, keep going."
Mickelson is sure to keep plugging away now, with his attention now turnIng to qualifying for the 2020 US Ryder Cup team.
GOLF365 is now on Instagram, don't forget to check us our for more golf news, reviews and satire – CLICK RIGHT HERE! You can follow us on Twitter too.