It's Westwood ho for the Open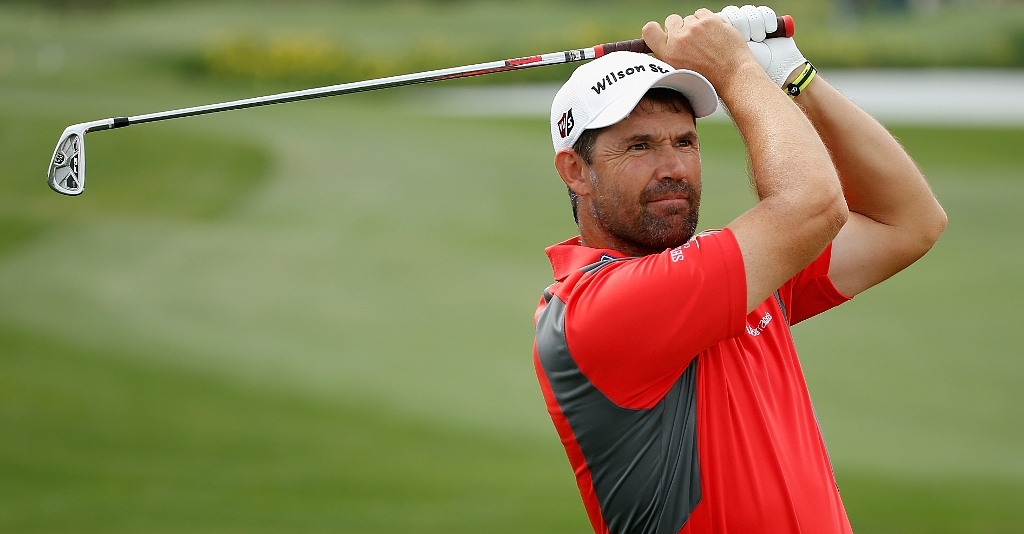 Of the three Brits dominating the top of the World Rankings list right now, Lee Westwood might have the best chance of winning the 141st Open Championship this week.
That's if pre-tournament comments about the course by players of the calibre of multi-Open winner Tiger Woods mean anything.
Echoing the general opinion of the field ahead of Thursday's tee-off, Woods said he expected Royal Lytham and St Annes to present a challenge that will be far tougher than it was in 2001 when fellow American David Duval won the last of the 10 Opens that have been played there.
Indeed it is the feeling of most that the famous Lancashire coastal links's might well prove to have more teeth this year than it has in any of its 10 Opens dating back to its first in 1926 when legendary amateur Robert Trent Jones won at the 17th with an "unbelievable" shot from a sandy lie
Talking to the media after spending five hours on the course on Sunday, Woods, seeking his 15th Major title, but his first in more than two years, said: "Oh my God. It's just that you can't get out of it. The bottom six inches is so lush.
"The wispy stuff, we've always faced that at every British Open. But that bottom six inches, in some places it's almost unplayable. I've never seen the rough this high or thick and dense."
American Keegan Bradley, the 2011 PGA champion, also expressed his concern about Royal Lytham's rough
"It's very spotty. One foot to the left, you are hitting in to the green; another foot and you are chipping out onto the fairway. It's a flip of the coin whether you're going to get a good lie or not."
The 126-year-old par-70 links course with out-and-back nines of 34 and 36 will be some 180 yards longer than it was in 2001 and will be as heavily bunkered as it has ever been with small greens no bigger than before, but this year it is it's rough that is likely to sort out the winner from the also rans.
Britain's notorious summer weather? Yes, it has, and always will, play its part in sorting out the men from the boys, but according to the usually reliable golfweather.com, it should be relatively mild this week.
There is a 30% chance of rain on Friday, but that drops from a 10% chance on Thursday and Saturday to a rain free final round on Sunday. The wind is forecast to blow from WNW and NW until Sunday, when it is expected to swing around to SW and increase in strength to about 18.5 mph in late afternoon when your tournament front-runners are expected to be coming down the closing stretch.
In the circumstances then, it's not so much the wet-weather wizards who will profit most at this 11th Open Championship ay Royal Lytham, but rather the sport's purest ball strikers; the men who are best at finding the fairways and then the greens; the golfers who best avoid the rough and the plethora of bunkers.
And World No 3 Westwood, who along with World No 2 Rory McIlroy has shared the top spot on the World Rankings list with current occupant Luke Donald, is reputed to be just that; one of the game's finest strikers of the ball. He is also riding a rich vein of form with six top threes and a further two top 10s in the majors.
You might say he has been closing in on his first major for some time now, and if the leg injury he suffered in France two weeks ago is a thing of the past, he certainly looks to be a good bet to finally make the big Major breakthrough that has avoided him so long.
And to a lesser extent, you might say similar things about Luke Donald, who has made no secret of that fact that he is keen to silence those critics who keep yelling that World No 1s should not be up there if they haven't won a major.
Donald's trusty putter and fine iron play, especially with his short irons, also make him him a tailor-made fit for this course and while he lacks Westwood's ability with the driver, he has been working on this aspect of his game and it should be interesting to see if it has made that critical difference.
McIlroy? The 22-year-old Northern Irish star, certainly has the skill to win for he can drive the ball as far and as straight as almost anyone, can hit some stunning approach irons and putt with the best, but in recent months he has seemed to have a problem keeping focussed and has been nowhere too often. We've heard very little about him in recent weeks, so perhaps he has something up his sleeve.
Tiger, of course, can never be written off. Despite his recent see-saw inconsistency, he has won thrice already this year, currently tops the US Money list with more than $4m, has hoisted himself back into the No 4 spot on the World Rankings list and with 14 major titles on his CV, has shown that he knows how to win big.
His driver has been his weakness but his swing change and the frequent use of his three wood have put him 5th on the PGA Tour in total driving, so it is more than possible that he will manage to avoid Lytham's wicked rough often enough to emerge as one of the major contenders come Sunday.
Two other Americans who could well be part of the final equation on Sunday are fit-again Dustin Johnson, a strong, straight driver of the ball who has been knocking on the door to a maiden major for some time, and the super-hot Zach Johnson whose victory at the John Deere Classic brought his number of wins in his last eight starts to two.
Johnson, a former Masters champion, could be driven by the fact that he is in the rare position of being able to join Lee Travino who is currently the only golfer to have won a PGA Tour event one week and then to have gone on to win the Open in the following week.
A third American who cannot be ignored is shaggy-haired Jason Dufner. He has yet to make the cut at the Open, but how can you ignore a golfing gladiator who can claim two wins, a second and a tie for fourth in the US Open in his last five starts and is ranked 16th on the PGA Tour in fairways hit off the tee.
Justin Rose hit the Open headlines early. He was still a teenaged Amateur when he sensationally finished 4th at Royal Birkdale in 1998, but more than a decade later he has not succeed in producing any more Top 10s.
But right now, in the kind of form he has been in this season – he's won once and had 10 top 10s in 10 starts – he certainly poses a threat and might well join fellow-Englishmen Westwood and Donald in holding off the Woods-led American invasion that will also include this year's Masters and US Open champions, Bubba Watson and Webb Simson.
Against this, Spain's Sergio Garcia, Belgium's Nicolas Colsaerts, South African Open winners Ernie Els and Louis Oosthuizen and Sunday's Scottish Open winner, Jeev Milkha Singh of India, might well be the most prominent flag bearers for the rest of the world if current form means anything.
Form doesn't always hold the key to winning majors, though. The history of the Open is littered with out-of-the-blue shock winners so you can never be too sure of anything when the old and famed Claret Jug is up for grabs.
Except perhaps at Royal Lytham and St Annes.
From Bobby Jones to David Duval all of its champions, including its only two-time winner Seve Ballesteros (1979 and 1988), have been players of repute with impressive records heading into the event.
Which might just be saying something about what it takes to win on this course.