'Incredible' Donald inspires R-Mac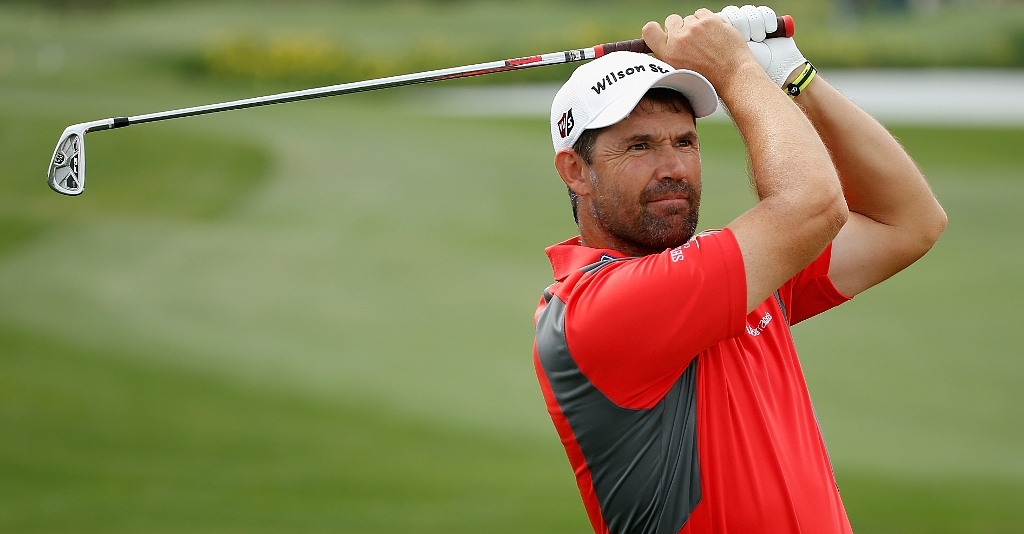 Rory McIlroy has admitted he needs to emulate the Luke Donald's achievements if he is to capture his world No 1 crown.
Rory McIlroy has admitted he needs to emulate the Luke Donald's achievements if he is to capture the Englishmen's world number one crown.
Donald's remarkable season has already earned him four wins, including the WGC Accenture Match Play Championship, has given him the US Money Title and has put him firmly on track to win the Race To Dubai and establish him as the first man in history to top money lists on both sides of the Atlantic in the same season.
Last Monday marked six months at the pinnacle of the world game for the 33-year-old Donald and McIlroy, though full of praise for his rival, was nevertheless keen to overhaul him next year.
"He's been incredible; he's earned over 150 world ranking points which is more than anyone else.
"He's won four tournaments over the world, he's won the money list in America, it looks like he's going to win the money list in Europe as well. He's had a phenomenal year," said McIlroy.
"He is deservedly the number one player in the world. He's been the most consistent performer over the past 12 to 18 months.
"That's the sort of level of golf I'll need to play to overtake him and try and get the number one spot. My goal this year was to try and consolidate myself in the top five in the world and I've moved up to two, which is a great achievement.
"If I can get a little bit closer to that number one spot by the end of 2011, try and play well at the start of 2012 and try and get to the number one spot, of course it's a big ambition for me. Being so close, it would be great to take that next step."
In the meantime, McIlroy is determined to win this week's US$2.75 million UBS Hong Kong Open after at least three agonizing close calls.
The reigning US Open champion lost in a play-off to Chinese Taipei's Lin Wen-tang in 2008 and finished second behind Frenchman Gregory Bourdy in the following year.
Then last season, the talented Ulsterman contended for the title at the Hong Kong Golf Club in Fanling before finishing sixth.
McIlroy, who on Tuesday went on a promotional boat ride in the Hong Kong harbour with title holder Ian Poulter, Justin Rose, YE Yang, Padraig Harrington and leading local amateur Justin Hak, said: "You know, I've come close a couple of times. And I was involved, in what for me, is one of the best experiences I've ever had on a golf course here in 2008 in the play-off with Lin Wen-tang.
"The Hong Kong tournament is one of the first on my schedule every year. I absolutely love this place. I've loved it from the moment I got here in 2005 when I played in the Faldo Series at Fanling and I've come back every year since. It's one of my favourite places in the world, and I'm really going to enjoy myself this week."
The 22-year-old has enjoyed a dramatic ride in 2011. It was capped when he won his first Major at the US Open in June and featured, just two months earlier, a final day meltdown at the Masters Tournament.
His ability to bounce back from his Masters heartbreak spoke volumes of his immense talent and determination to rise to the top of world golf where he is now ranked No 2 behind Donald.
"It's been an interesting year for me, to say the least, starting with having a great chance at the start of it at Augusta to win my first Major, and obviously not quite getting it done there.
"I learned a lot about myself and a lot about what I actually needed to do to become a Major champion, and I feel like I put a lot of that experience into practice at the US Open and it was great for me just to have the opportunity to prove myself there just two months after what happened at Augusta.
"I've played very, very well this year. Climbing to No. 2 in the World Rankings feels like a big achievement for me, and it would be great to finish off the season well with a good result here.
"I would love to have the chance to win here; it's a tournament that I've wanted to win for the past number of years and haven't quite been able to do it. It's been a great year. There's been a few changes on the golf course, off the golf course, and I've enjoyed every minute of it."