Inaugural EurAsia Cup looms large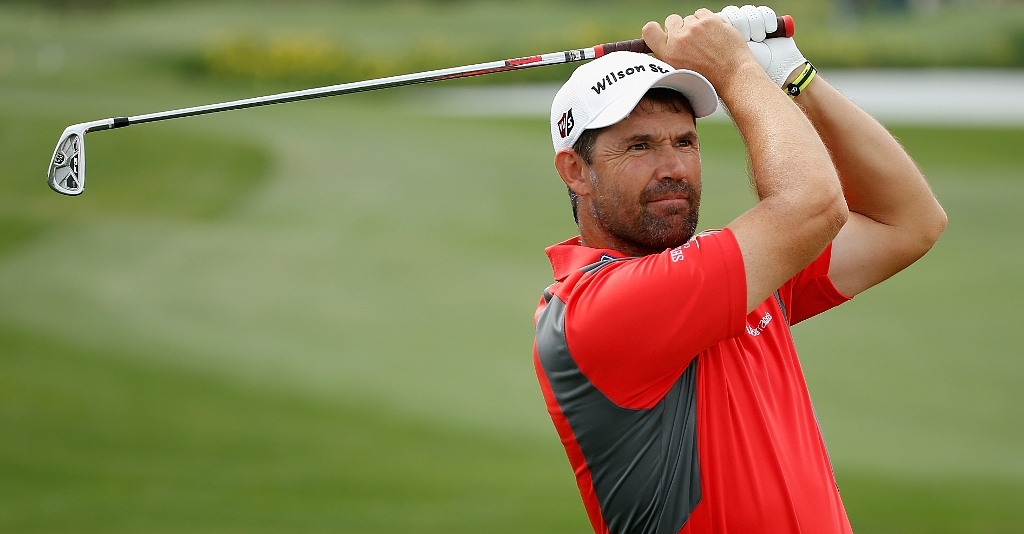 Team Asia Captain, Thongchai Jaidee, is looking forward to this month's EurAsia Cup from March 27-29 and the 44-year-old Thai golfer is excited ahead of the challenge at the inaugural event.
"I'm really looking forward to captaining Team Asia. I believe I have a very strong squad which is capable of challenging and beating Team Europe. I've been talking to the Asian players in recent weeks about the possible pairings and everyone is very excited to come together under Team Asia and playing in Malaysia."
Thongchai is aware that as Team Asia's captain he has to set the example and lead from the front.
"As captain, I believe I need to lead by example and that means playing my best possible golf to deliver points for the team. Match play golf is always very exciting and the scores very close, so I will be ready to give everything I have for my team. We are fighting for our pride and honour and as captain, I am ready to do that, and hopefully inspire the other nine players to produce their best golf for the team."
Thongchai, a three-time Asian Tour number one, shows his experience when speaking about the spirit of the team and the importance of the few days they have together leading up to the tournament.
"Most of my team play on the Asian Tour, so we know each other very well. Although Kim Hyung-Sung, Koumei Oda and Hideto Tanihara are Japan Tour regulars, they have also played regularly in the co-sanctioned tournaments between the Asian Tour and Japan Golf Tour and I believe all 10 players will bond strongly together for one common goal – which is to win the EurAsia Cup!
"We are all scheduled to arrive in Glenmarie on the Monday of the tournament week and that is when we will start preparing for the matches as a team. It is important for us to do everything together as a unit."
The makeup of Team Asia team excites Thongchai and he describes their strengths.
"Kiradech Aphibarnrat, Gaganjeet Bhullar, Siddikur Rahman and Anirban Lahiri all qualified as the top-four Asians from the Asian Tour Order of Merit. They are all in their 20s and their qualification is a reflection of the rise of the new generation of players in Asia. They are all very exciting players who have achieved success at such a young age and their presence in Team Asia is a reflection of their abilities.
"Koumei Oda, Hideto Tanihara and Kim Hyung-sung enjoyed fantastic seasons in Japan last year and they are all very capable of matching up against the Europeans. The trio are all attacking players which will suit the Match play competitions well."
Thongchai and Team Europe Captain, Miguel-Angel Jimenez, were allowed two of their own "Captains" picks and Thongchai explains his choices:
"I picked Nicholas Fung as he is the top local Malaysian golfer and he enjoyed a solid 2013 campaign and I felt it would be important to have the best Malaysian player on my team. I also picked Prayad Marksaeng who won twice in 2013 on the Asian Tour and with his vast experience; he will provide the guiding hands with our younger players. "
The Match play format clearly excites the Team Asia Captain; he talks about having to be bold and the importance of his pairings.
"Match play is very exciting as you're playing against another player. Strategies may change if your opponent hits it into the hazard or sticks the ball close to the pin, which is why Match play sees great shots being produced as a player may need to go for a shot which he would not normally take on in a stroke play competition. Players must be prepared to go for broke when the situation warrants it, hence there is immense pressure. Team work and good pairings are essential so that the players can keep each other loose and relaxed on the golf course."
Thongchai is hoping the crowds will show a similar passion to the Ryder Cup crowd and cheer Team Asia onto a famous victory.
"We have seen in the Ryder Cup how the home fans have become the "15th club" for the home team through their passionate support. I have played in Malaysia for a very long time and I know the fans love their golf. With my success in the Malaysian Open in the past and with Kiradech being the reigning Malaysian Open champion, I'm sure we will have plenty of local support which will be important for the team as we seek to win the EurAsia Cup!"
Team Asia
Thongchai Jaidee (Captain, Thailand), Kiradech Aphibarnrat (Thailand), Gaganjeet Bhullar (India), Nicholas Fung (Malaysia), Kim Hyung-sung (Korea,) Anirban Lahiri (India), Prayad Marksaeng (Thailand), Koumei Oda (Japan), Siddikur Rahman (Bangladesh), Hideto Tanihara (Japan).
Team Europe
Miguel-Angel Jimenez (Captain, Spain), Thomas Bjorn (Denmark), Jamie Donaldson (Wales), Victor Dubuisson (France), Gonzalo Fernandez-Castano (Spain), Stephen Gallacher (Scotland), Pablo Larrazabal (Spain), Joost Luiten (Netherlands), Graeme McDowell (N Ireland)
Thorbjorn Olesen (Denmark).