IJP designs for ladies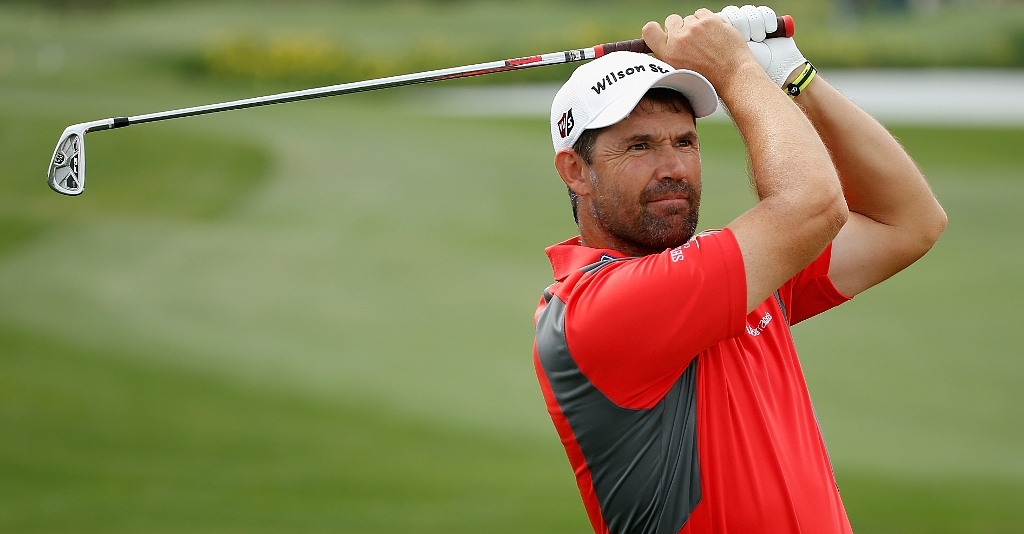 Prestigious British golf wear label, IJP Design, has appointed an official ladies testing panel for the soft launch of its first and highly anticipated ladies golf apparel range this month.
The exclusive panel is made up twenty testers including Sky Sports presenter and budding golfer, Charlotte Jackson, as well as club captains, media and lucky competition winners. Each panel member will sample garments from the capsule collection, which showcases a limited selection of pieces ahead of the full ladies launch in spring/summer 2014, and feedback comments to help shape and inform the full collection launch.
The capsule collection comes as a result of demand for a ladies IJP Design range and high quality ladies golf attire. It takes tried and tested elements from men's range and mixes classic pieces with a feminine twist.
Poulter's trademark tartan trousers have been re-created in a soft, feminine palette made up of four colours: Raspberry, Taupe, Ultramarine and Golf Ball White. This palette enables every piece to be mixed and matched whilst working together to create a number of outfit combinations so style savvy golfers can personalise looks suited to their individual tastes.
Ian Poulter, said: "It's important to have a panel of female golfers testing the new ladies capsule collection. I sample the men's range and feedback my style and design ideas before it goes into production, but there's only so much I can contribute to the ladies range unless I start wearing skorts!
"My ambition to create a functional but stylish range that reflects the on-going progression of ladies golf will be achieved through this capsule collection thanks to the testing panel. They are the mouthpiece for female golfers and are really helping to shape the full launch collection in Spring/Summer 2014."
The IJP Design capsule collection will comprise shirts, capris, jumpers and accessories that harmonise with the distinctive tartan shades with plans for expansion in spring/summer 2014.
As professionalism and standards in the women's game grows to the same prominence as their male counterparts, so too does demand for high spec clothing that complements performance.
The IJP Design ladies collection will be available from its online store and selected retailers from September 2013.
This collection has been designed with golf in mind but the timeless look of the pieces means the clothing can suit everyday activities as well as the golf course.
To be kept up to date with exclusive previews subscribe to the Ladies Locker Room – http://blog.ijpdesign.com/wearthetrouserswomen/