From The Horse's Mouth Podcast: Shane Lowry on Masters experience, playing with Tiger
Reigning Open champion Shane Lowry caught up with Ruby Walsh and Paddy Power on the 'From The Horse's Mouth Podcast' to spill the beans on what it was like playing with Tiger Woods and loads more.
Lowry played three rounds with the great Tiger Woods at The Masters and here is his take on the experience, which included witnessing the defending champion's 10 on the par-3 12th hole.
Here are his reflections on a memorable week that saw him finish in the top 25 at The Masters.
 
TIGER WAS GREAT COMPANY AROUND AUGUSTA
"I'm out there trying to beat him, trying to get a better score than him, and he definitely gave me a helping hand!
"I couldn't believe what was happening. People think it's 150 yards and that should be easy, but that's the most brutal hole in golf. The wind swirls down there, the green is soft and spinny. It's a huge sigh of relief to just get on the green, and then to stand and watch him do that was unbelievable.
"Anytime he hit a bad drive he'd say to his caddy, 'Ah there was like one of yours Joey'. We were stood on the 13th tee and my caddy Bo Martin said to me, I wonder what he'd say if I said to him, 'I bet you wished Joey had hit that one'. But I couldn't say that to him. I bottled it!"
"He's a normal enough fella but he's also the greatest golfer of all time. To have the first couple of rounds with him was cool, but to play with him on the final day with him wearing the Sunday red was awesome. Those memories are something I'll have forever."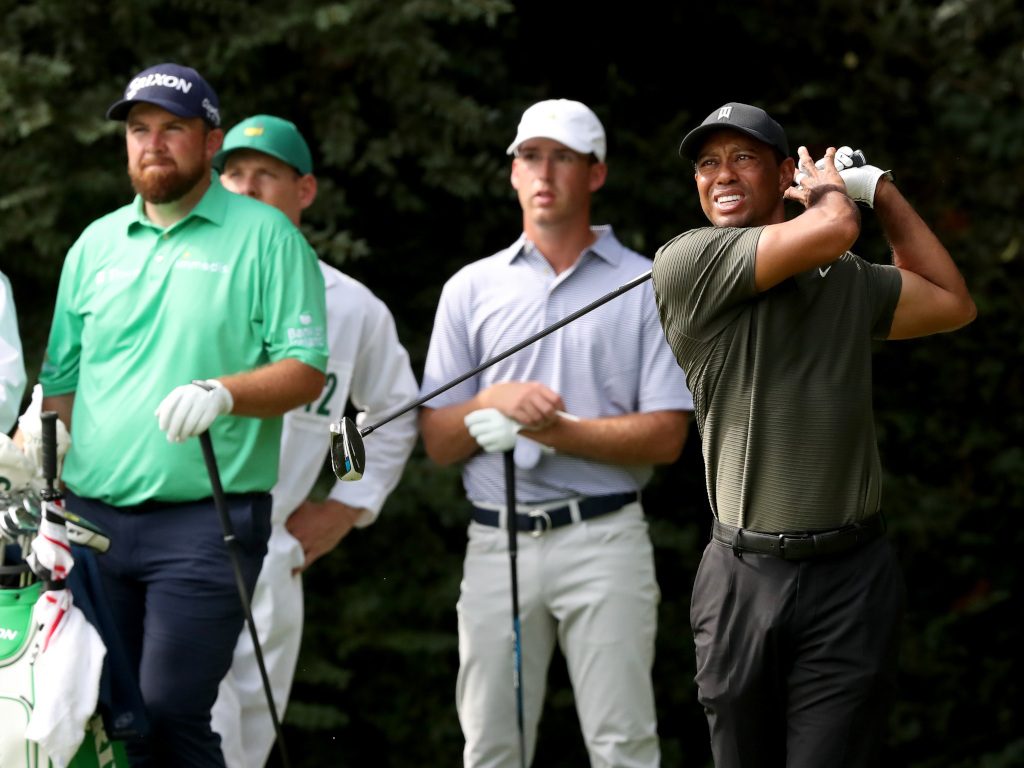 ON DUSTIN JOHNSON'S WIN
"When the World Number One brings his A-game he's impossible to beat. Dustin grew up just an hour from Augusta which is similar to how I felt winning at Portrush. It was cool to see him on the 18th green with his brother in tears. That's amazing and I'm delighted for him. DJ is a great bloke.
"He has put years into the game and deserves it. DJ will have had a good night on Sunday but nowhere near the night I had after The Open. The few days we had as a group of friends was something you'd love to do again and again. It was unreal. It drives me to do something special again. The experience of that with friends and family was unbelievable." 
 
ON HIS MASTERS DREAM
"The leaders were so far ahead at Augusta, winning the tournament was beyond me by Saturday. I just focussed on making the cut and having the best week I could, while learning how the course plays over the weekend in order to prepare to do it again in April.
"This was an excellent learning experience because hopefully I have a good few Masters left in me and maybe one where I can be challenging. Making that cut last week may make the difference in years to come."  
"I'd love to win another Major, I'd love to win a Masters, I'd love to be the first Irishman to wear a green jacket.  Something like that would be unbelievable."

 
BRYSON TALKED HIMSELF INTO TROUBLE WITH PRE-TOURNAMENT BOASTS
"You don't just rock up and win golf tournaments. It's not that easy. Especially not the Masters. Bryson DeChambeau talked himself up for a fall. He likes talking and putting it out there, but that's not my style. Saying Augusta is a par 67 is madness.
"It's not all science. It's hard work, determination and balls. When it comes down to it you need balls. There's no computer that will give you a pair of balls so that when you get up on the 12th tee at Augusta you'll hit an 8-iron over the water and on to the green. There's no formula to that."
You can get more from Shane on the latest From The Horse's Mouth Podcast available here: podfollow.com/horsesmouth
Kevin Palmer