Hoffman sets the early pace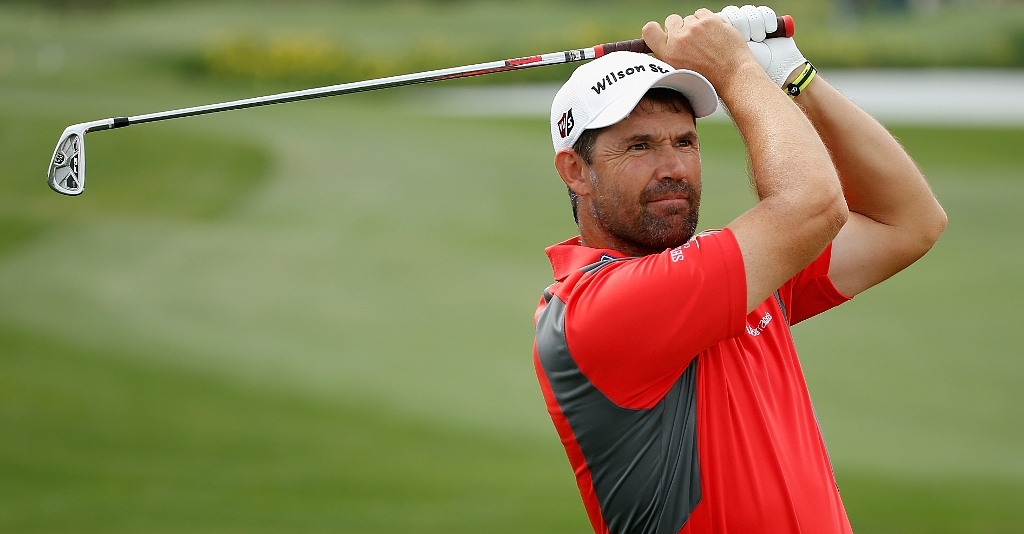 Charley Hoffman may have taken the clubhouse lead at the Masters on Thursday, but admits a couple of golfing legends left him starstruck.
The American hit the first shot of the tournament proper after Jack Nicklaus, Arnold Palmer and Gary Player continued their role as honorary starters, and said he had to make sure he got Nicklaus and Palmer's autographs.
"I was sort of scared," Hoffman said. "Should I ask them, should I not ask them? My mind wasn't really on golf really, I was watching those guys. Gary was gone but I'll try at some point to get Gary to sign as well.
Despite getting briefly sidetracked, hours later Hoffman was signing for a five-under-par 67, which was still good enough for a tie of the lead midway through the first round.
Hoffman had a superb finish to thank for his round, closing with eagle-birdie-par-birdie to rocked up the leaderboard – though he was still buzzing about the start of his round.
"Come the first tee I was a little nervous, hit a little hook over in the ninth fairway and was able to get back over to the green and settled nerves with a little two-putt par. I was able to make birdie on the second and third and that sort of calmed the nerves and I was ready to go.
"This is only my second Masters and obviously to follow those guys off the tee, it's pretty lucky and special. I'm honoured that the Masters gave me that opportunity and I sort of took advantage of it. I like playing early and I like playing at a decent pace, so I knew this was going to benefit my game pretty well."
Hoffman said having his family close by has helped him a lot with his preparation for Augusta.
"I've got a house, got the family here, feel good and relaxed and it's nice to have them around, and I think they put me in a good frame of mind," he added.
"It worked today. Don't know if it's going to work tomorrow or the next day, but I'm going to try to keep my game plans I have going into it. If you hype this thing up too much, you're not going to play good because you'll let your nerves get the best of you."