Hoffman retains lead at Houston Open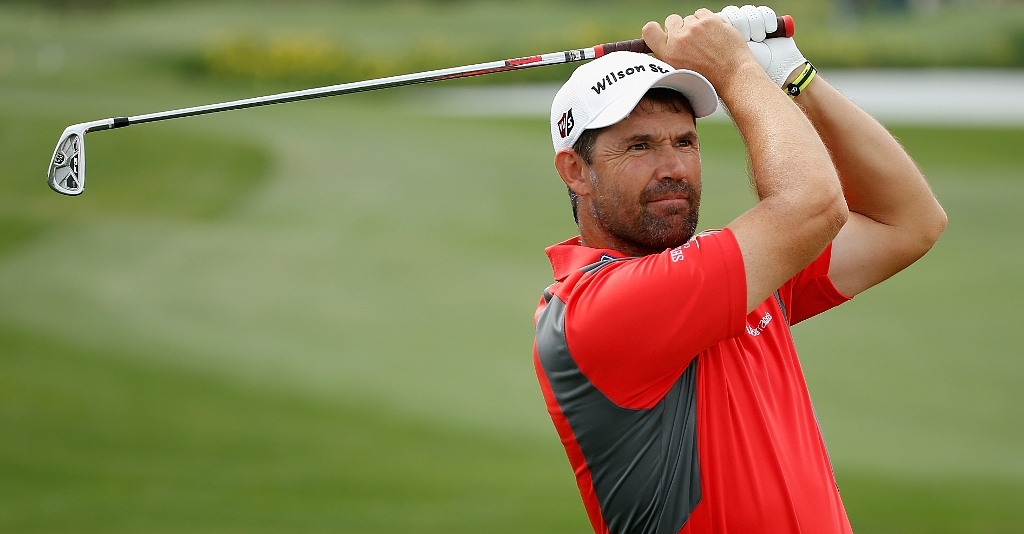 Charley Hoffman fired a two-under-par 70 to retain a one-shot lead in a darkness-affected round at the Houston Open.
Hoffman, who is on 10-under, is followed by Jamie Lovemark on nine-under, while Chez Reavie, Dustin Johnson, Roberto Castro and Jamie Donaldson are all in a tie for third on eight-under. However, Castro and Donaldson only got through 15 holes before play was suspended.
World number two Jordan Spieth fell down the leaderboard and is currently six strokes adrift of the lead in a tie for 20th, while Rickie Fowler surged up the leaderboard and trails Hoffman by five shots.
Hoffman began his round in style as he made a 39-foot birdie putt at the third before recording another birdie at the next hole. However, the 39-year-old began to struggle on the back nine as he registered a bogey at the 13th after finding the native area. Despite making two more birdies, Hoffman faltered once again at the 18th as he made a bogey after missing an eight-foot par putt.
Lovemark, who is still searching for his first PGA Tour title, carded a four-under-par 68, which began with him making two birdies on his front nine. The 28-year-old, who finished in a tie for sixth at the Arnold Palmer Invitational, continued his run of good form with a 42-foot birdie putt at the second before going on to make consecutive birdies at the fourth and fifth. However, his superb round was sullied by a bogey at the seventh, which occurred when he missed a nine-foot par putt.
Reavie climbed up three spots on the leaderboard following his round of 70, which consisted of four birdies and two bogeys. Johnson made three birdies, which included an incredible 68-foot putt at the ninth, and two bogeys during his round of 71.
In the 15 holes they played, Castro recorded two birdies and a bogey, while Donaldson registered seven birdies and two bogeys.
Spieth, who carded a one-over-par 73, kicked off his round with a birdie and bogey on his front nine before proceeding to start his back nine with a birdie at the second. Consecutive bogeys followed at the third and fourth and even though the 22-year-old converted a six-foot birdie putt at the seventh, he made his fourth bogey of the round at the eighth after hitting his approach shot into the water.
Meanwhile, Fowler surged up 19 spots on Friday despite firing a two-under-par 70, which saw him make two birdies and a bogey on his front nine. His fortunes seemed to take a turn for the better on his back nine as he made birdies at the first and third, but his excellent start disappeared after he made a double bogey at the par-four fifth, which occurred when he hit his tee shot into the water.
Fowler tried to atone for his mistake with successive birdies at the seventh and eighth, but he slipped up once again as he missed a 14-foot par putt to record a bogey at the ninth.