Hillier and Schreefel lead in Sweden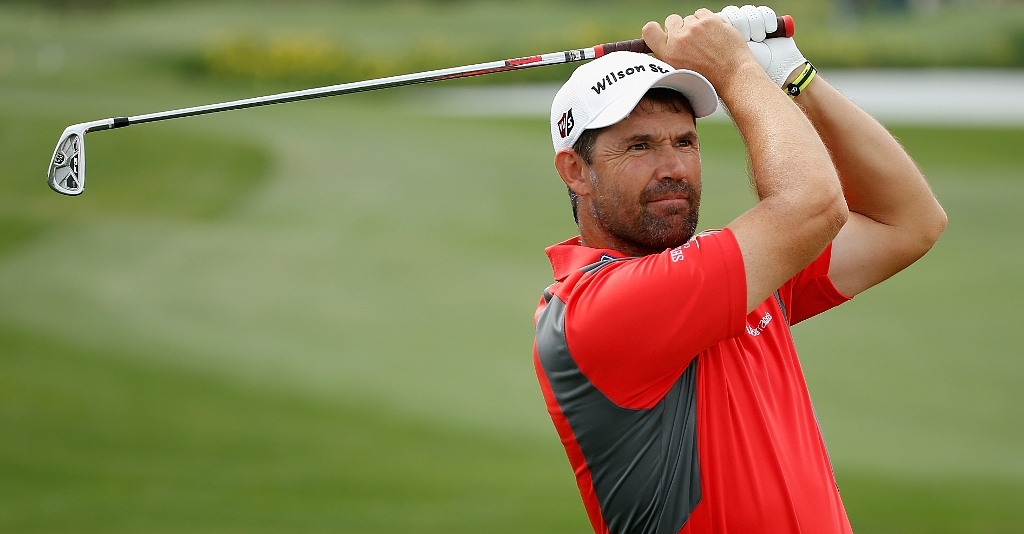 Australian Whitney Hillier and Dewi-Claire Schreefel of the Netherlands pushed each other into a share of the first round lead in the Helsingborg Open as the pair opened with matching rounds of 67 at Vasatorps Golfklubb in Sweden.
Playing together in the same group, Hillier raced ahead with seven birdies in her first 13 holes against five from Schreefel, but the western Australian dropped shots on the par-3 14th and 17th to draw level on five-under par.
"It was really nice to play with Dewi, because she pushed me all day and it was a solid group. I had 23 putts so I was very happy with that," said Hillier, 23, who led the Italian Open with a first round 66 earlier this summer.
Schreefel, 28, continued: "It definitely helps when you're in a group that's playing well. If you're in a group and no birdies fall you can get in a slip. It was a great round of golf with five birdies and no mistakes. I rolled the ball well."
Finland's Minea Blomqvist and Camilla Lennarth of Sweden ended a day of fine conditions a stroke behind the leaders on four under par.
Lennarth, who won her first Ladies European Tour title in Slovakia earlier this season, holed her third shot from the greenside bunker for an eagle on the par 5 12th and added five birdies and three bogeys.
She said: "I'm happy. I didn't come into this tournament with good confidence but I played really well in the end. My expectations weren't high, so I was just hoping for a good day and I enjoyed the company in the group and it turned out to be a good one. I felt like I played it smart. The ones I missed, I missed on the right side of the pin so it wasn't difficult to get up and down and when I hit it close I made birdie."
Blomqvist, a two-time winner on the Ladies European Tour, had four steady birdies in a bogey free round.
She said: "I haven't played well for almost a year and it's been very tough. Thoughts can get very negative and in the month off I thought about how I wanted to play and I tried to see the shots and go for it and had a relaxed mind. I have also been working on my swing as it wasn't good. Everything needs to come together and I hope it's a better track for me from now on.
"The wind direction made it easier today because it was helping on a lot of holes. There were only a few holes where it was hurting. It was nice to make a birdie on the last because I missed short ones on eight, nine and ten from under eight feet."
The defending champion Rebecca Artis and England's Dame Laura Davies were in a large group on three-under-par 69.
Artis, who finished a stroke ahead of the field on the same golf course 12 months ago, fired four birdies on the back nine and nearly holed in one at the par-3 17th, before playing the front nine in one over par.
She said: "I had it going on the front nine today. I played pretty impressive golf for 14 holes and hit one bad 8-iron into seven, which was my third last hole and a bad wedge into the short par-four eighth but other than that it was a pretty solid day."
Dame Laura, who was off to prepare a roast dinner for her friends staying in a house next to the 11th hole after her round, was pleased with all aspects of her game.
She said: "I drove it well. On number eight, the driveable par-4, I knocked it to about six feet and holed the putt for eagle which was nice. I missed a couple of fairways on the back nine into the wind, which is where you would miss them as downwind they were playing pretty easy. Overall it was solid.
"I'm pretty confident and playing well. I've been playing well in America and holed some putts there. I had 30 putts which for me is the benchmark on how well I do. If I'm going to do well it's because of how I putt. Today was a good day so that's why I had a good score."