Harrington: BMW PGA non-negotiable for Ryder Cup hopefuls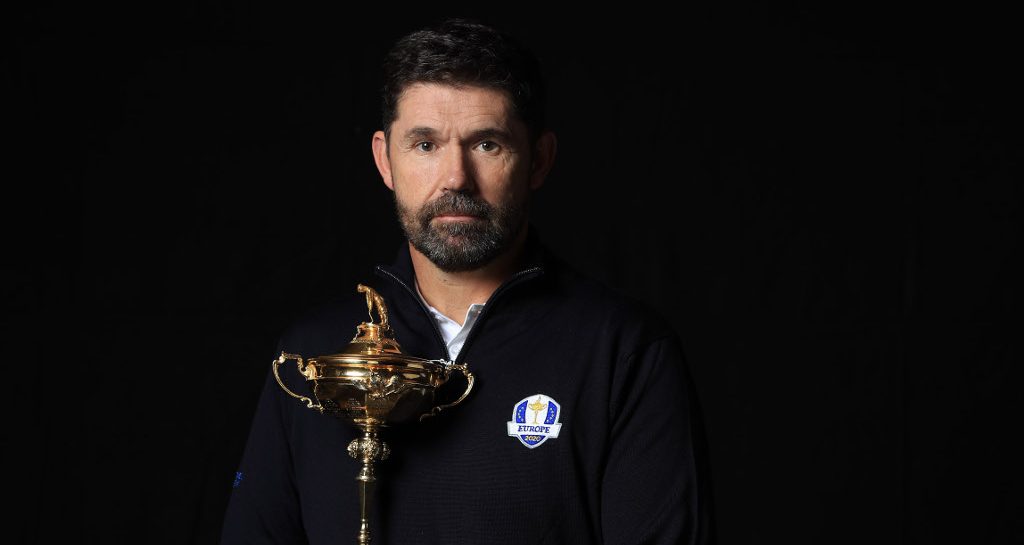 Padraig Harrington has strongly urged Europe's Ryder Cup hopefuls to make sure they are in the field at next year's BMW PGA Championship if they want to secure a wildcard pick.
Harrington will name his three wildcard selections after the European Tour's flagship event next year, and issued a clear ultimatum to the players hoping to claim any available spots for the next edition of the biennial contest in Wisconsin.
"Anybody who wants a pick is going to have to turn up [to Wentworth]," Harrington said. "Nobody has an excuse not to turn up at the BMW PGA Championship.
"They can't say they're playing another event or they're somewhere else. If you want a pick, you're going to have to turn up and play a big tournament with the other players who are interested in that pick, so I can make a definitive decision as late as a week before the tournament."
Harrington also welcomed Rory McIlroy's decision to continue his European Tour membership in 2019, after he initially announced his decision to give up his membership, although it was no surprise to hear him say that it would not have been a major factor in his decision-making.
"I think all the European players understand how big the Ryder Cup is to themselves individually and how much of an opportunity it is for their careers to play in the Ryder Cup," Harrington added.
"I know Rory loves it, and you only have to see him during a Ryder Cup in the team room. Rory is only a young man, but it gives him an opportunity to play the captain's role, the leader's role in that team room.
"There's very few of us out there that don't relish the opportunity to be a leader. Rory is certainly one of those, and I can see that he wouldn't do anything to harm his chances of being in that team.
It is nice that he is taking membership, to put it down on paper and make things a little simple. For me, it was never really an issue for the Ryder Cup and I know he will be there and giving it 100 per cent when it comes to it next September."