Greg Norman slams Tiger-Phil match, supports mixed gender events
Some people loved 'The Match' between Tiger Woods and Phil Mickelson, others hated it, and you can put Greg Norman firmly in the second camp.
The $9 million pay-per-view duel certainly divided opinions amongst players and fans alike, and two-time major champion Norman made it quite clear where he stands on the issue.
After telling a reporter that he "never watched it", the Shark took it a step further.
"I'd rather buy two shares of General Electric and invest those as long-term investments than pay $20 to watch that," Norman quipped.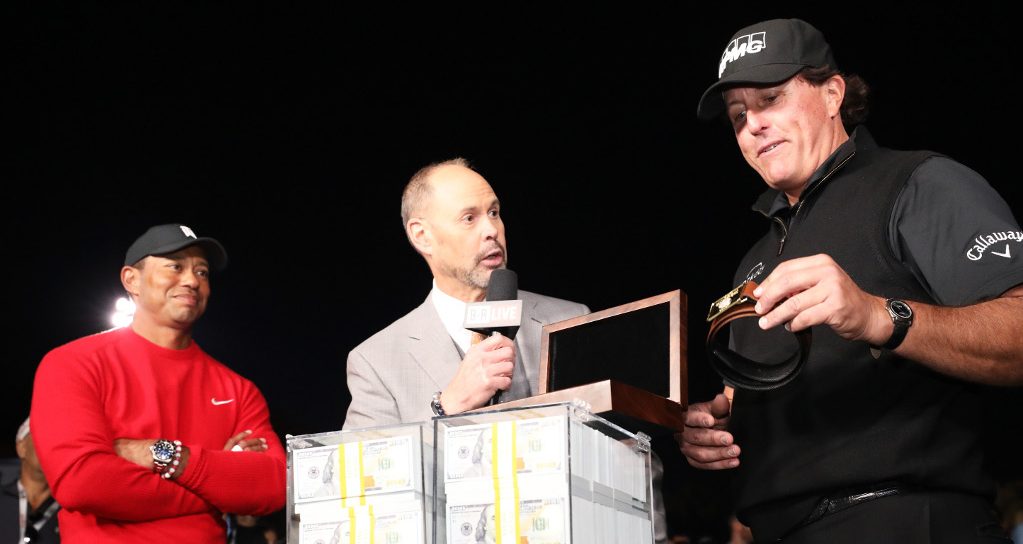 Norman's joke makes more sense when you consider that General Electric had a horrible 2018 which led to its CEO being ousted in October.
The Australian was more positive on the introduction of more mixed men's and women's competitions, pointing to the old JCPenney Classic as an early example of how such events can be a success.
"Those events (mixed men and women) I think should come back on the calendar," Norman said. "We saw what Lexi Thompson did last week and the year before at the (QBE) Shootout, she did a phenomenal job. Obviously (the women) can hold their own. I'd like to see a little bit more integration with that because you see it a lot in tennis and other sports … I'd like to see something like that happen in golf too."