GREENi brings Irish Open "alive"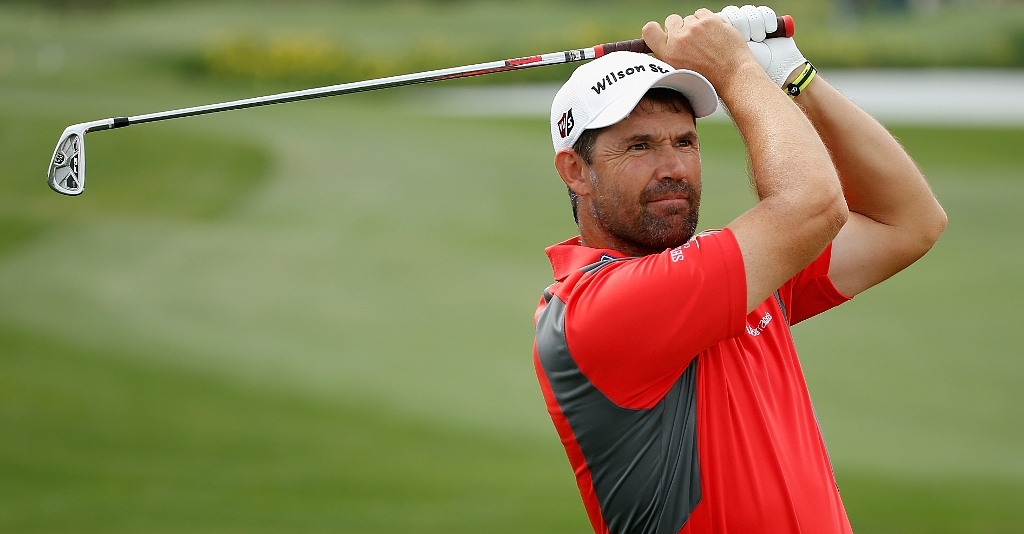 The launch of a revolutionary app by pace of play management specialists GREENi is set to transform the spectator experience at this year's Irish Open, held at Carton House on the 27th-30th June.
By downloading the GREENi Tour App to their tablet or smartphone, fans will have immediate access to technology that will not only enhance their day, but will also make them an integral part of the event via social media.
Initially conceived to manage the speed of play at golf clubs, GREENi – which was developed in Finland – has evolved into an app that will forever change the way spectators encounter Tour golf. The GREENi Tour App allows fans to access leaderboards, follow the scores of their favourite golfers and interact with players and other fans on Twitter and Facebook.
But it will also offer something truly unique – a bespoke GREENi course map, which details the exact location of every group.
This signals an end to the classic problem fans face at a golf tournament – there's a group or a player I want to watch, but where are they, right now, on the golf course?
With the GREENi Tour App, fans need no longer guess where a player or a group is based on start time and holes played. Instead, they will have the information quite literally in the palm of their hands, as the course map on the GREENi Tour App displays the exact location of every group.
GREENi's launch could hardly be more timely in the current golfing climate. Its original purpose – to improve the management of golfers on-course – provides vital information which tournament staff can use to specifically identify which holes and groups are causing delays. Meanwhile, the app's interactivity makes spectators part of the tournament dynamic in a way that is of the moment, and completely unique in European Tour history.
Both features relate to issues raised at this year's KPMG Golf Business Forum, held in St Andrews on 3rd-5th June, where industry leaders – including European Tour Chief Executive Officer George O'Grady – discussed golf's greatest challenges in the next few years. They concluded the sport must address slow play and embrace technology in order to communicate instantly with fans on the course and around the world.
Those calls were echoed a few days later with the launch, prior to the 2013 U.S. Open at Merion, of the USGA's 'While We're Young' campaign which uses stars of the game, including Tiger Woods, Arnold Palmer and Paula Creamer, to call on golfers across the world to pledge to improve the pace of play.
GREENi's strengths address all of those concerns, and Irishman Peter Lawrie, an 11 year veteran on the European Tour who was introduced to GREENi in 2012, has become the company's Global Ambassador, so convinced is he of its potential.
"Slow play is one of the major negatives in our great game," said the 2008 Open de Espana champion, "and the launch of the GREENi tour app at my home Open is particularly satisfying for me. This innovative interactive app, the first of its kind, has some great features which allows golf fans, whether on-site at the tournament or just sitting at home, to follow the action and their favourite players. GREENi brings a golf tournament alive."
Trialled at the 2012 BMW PGA Championship at Wentworth Club, and at the 2012 DP World Tour Championship, Dubai, the GREENi Tour App received positive reviews from players, fans and event administrators. The 2013 Irish Open Championship Director Antonia Beggs requested that the GREENi player tracking and mapping service be made available at this year's tournament.
In addition to the Tour App, the GREENi Club App is an integral part of a growing service for golf clubs. If they download the App golfers will have access to a range finder, a scorecard and a digital yardage book when playing at a golf club which uses the GREENi pace of play management system. The Club App also gives the club comprehensive course management tools, enabling them to monitor and measure the pace of play of every group on the course, improving the speed and efficiency of the day's roundage.
It's a win-win situation: golfers enjoy faster rounds, and clubs can manage the course more effectively. Castleknock GC in Dublin, for example, was able to take 20 minutes off its average 18-hole time, with GREENi. This enabled them to add two extra tee-times per day which, translated over a year, is a huge positive for turnover.
The Golf Union of Ireland is supporting the integration of GREENi and clubs will be able to sign up to the service at preferential rates during the Irish Open.
"I am proud of what we have achieved," says Lawrie, whose first experience of GREENi was in club golf. "We've come a long way. All the club members can benefit from not only faster, but more enjoyable rounds too."
The GREENi Club App is available for a variety of devices now, as a free download on iTunes and Google Play.
The iPad version of the GREENi Tour App will launch week commencing June 24th, in time for The Irish Open, and will also be available as an iTunes download (search: "GREENi Tour"). Versions of the GREENi Tour App for other devices and platforms will be released shortly.
GREENi Twitter: @GREENi_Golf
GREENi Facebook: www.facebook.com/GREENiGolf
Peter Lawrie Twitter: @PeterLawrieGolf
Peter Lawrie Facebook: www.facebook.com/peterlawriegolf