Greciet claims one shot lead at Masters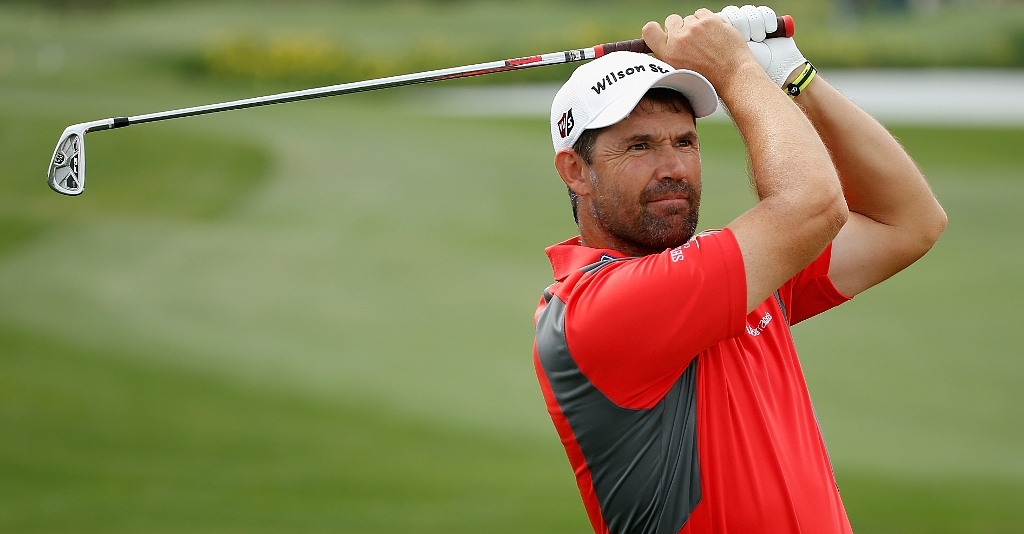 France's Julie Greciet shot a second round of seven-under-par 64 in blazing sunshine to take a one stroke lead into the final round of the Sberbank Golf Masters in the Czech Republic.
Greciet went clear of the field after a final-hole birdie on the par-four ninth that took her to 12-under-par. Although she started with a bogey on the 10th, she picked up four shots in a row from the 12th.
She then claimed five birdies and one bogey on the front nine at Golf Park Plzn, with her father Roger as caddie.
Finland's Ursula Wikstrom held outright second place after a round of 65, while Scotland's Pamela Pretswell and South African Lee-Anne Pace shared third on nine-under-par.
Greciet is playing with a wrist injury this season, but still managed to hit 12 greens and make 23 putts in her second round.
She said: "I made the putts and that was the difference so I'm very happy. I think it's a small course but it's difficult because you have tricky tee shots and the second shots are very important because you have many bunkers around the green. I like it."
The seventh season Ladies European Tour player earned her career best finish of second in the 2011 Prague Golf Masters at Albatross Golf Resort.
She added: "I will play my golf and I'll see. I like this position. I'm very excited because three years ago in Prague I finished second so I will try to do my best."
Wikstrom carded six birdies and made some impressive putts. She is also in the hunt for her first Ladies European Tour title after five second place finishes between 2005 and 2012.
She said: "It's been a while since I've been in a position to fight for it over the weekend so I want to be in this position.
"Today, no bogeys, so that's always a nice round. On the back nine I wasn't making any putts or hitting it as close so it was nice to get one birdie.
"The good thing is I have my coach as my caddie and I'm starting to hit the ball okay and the putts are falling, so things are going okay so far."
Pretswell, whose best finish in two seasons on tour is a tie for fourth in the 2013 Aberdeen Asset Management Ladies Scottish Open, had five birdies and a bogey in her 67 and said: "I'm happy with my round and today's progress.
I've been making it simple for myself, so far I've been making sure I've got a shot into the greens by taking different clubs off the tees and giving myself a lot of birdie chances which I've taken advantage of."
She has her knee strapped up and cannot squat on the greens so is relying on her father Willie to help read the putts.
An eagle, five birdies and a bogey in a 65 put eight-time Ladies European Tour winner Pace right in the mix and she felt that she had recovered from last week's trip to the United States.
She said: "I think I was a little bit less tired than yesterday after a good sleep last night so my focus was definitely there and I felt good. I made that eagle on 14, hit it to two metres and made the putt so that obviously gives you two shots. I hit it close on 16 again and made the putt. I'm hitting it good and putting well so we'll see what happens tomorrow."
Amy Boulden of Wales and Sophie Giquel-Bettan of France shot rounds of 68 and 67 respectively to end the day on eight-under, with England's Rebecca Hudson and Australian Nikki Garrett a stroke further behind.