Gonzo thinks Tiger is "beatable"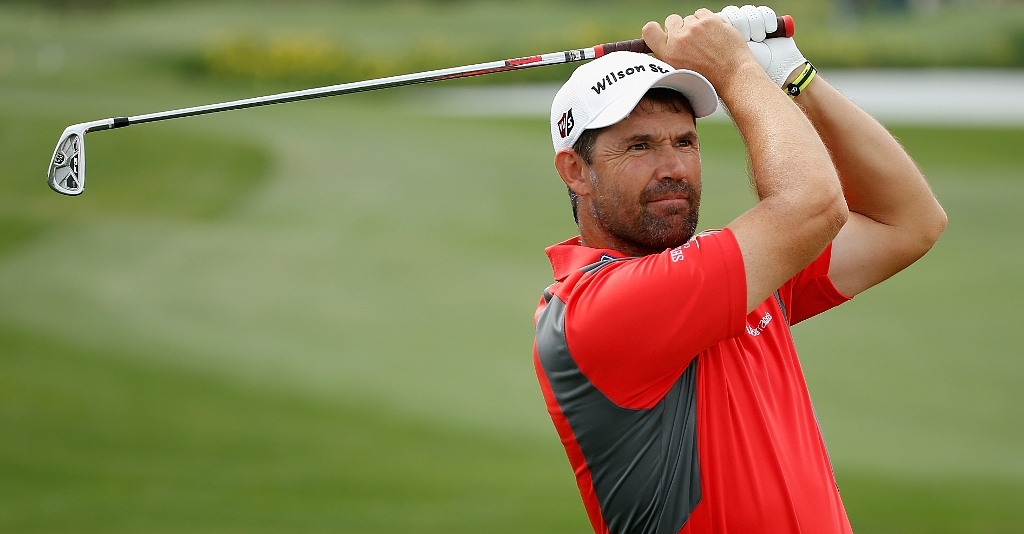 Gonzalo Fernandez-Castano is not without hope that he can tame 'The Tiger' in Arizona desert country on Wednesday.
Spaniard Gonzalo Fernandez-Castano is not without hope that he can tame 'The Tiger' in Arizona desert country on Wednesday.
Fernandez-Castano has been drawn to meet Tiger Woods in Wednesday's first round of the season's first World Golf Championship event, the Accenture Match Play Championship, at the Ritz Carlton Golf Club at Dove Mountain and not too many year's ago, a Tiger Woods, arrogantly at the top of his game and as intimidating to his opponents as any golfer has ever been, would probably have already defeated the Spaniard – even before they had reached the first tee.
But no longer.
Those days are gone as Woods struggles to climb out of his two-year slump when full-field wins keep slipping away from him and although his Spanish opponent, ranked 48th in the world to his 20th, has never previously played with or against the 14-time major winner, he said this week that he saw Wednesday's contest as privilege but also as a wonderful opportunity to pick up the scalp of the greatest golfer of modern times
"It's a great opportunity, and you have to look at it that way," the 31-year-old Madrid native told the media at the Ritz-Carlton Golf Club on Monday.
"If you tee it up on Wednesday thinking, 'Oh, no, I'm playing against Tiger', that's not the way to start a tournament.
"I'm the underdog, I have nothing to lose. And at the same time I don't think he's at his best so I've got a good opportunity to beat him.
"Being 48th in the world rankings at the moment, you don't expect to be paired against Tiger Woods, but those things happen." the Spaniard said of his first-round draw for this week's limited-field 64-man contest that includes all but two of the World's best players right now, they being Phil Mickelson, who has opted to join his family for a short vacation, and Paul Casey who has not yet recovered from a shoulder injury.
"He's (Woods) probably not at his best, and you have to look at it that way. Maybe it's a good chance to play good, and maybe I can beat him. That would be a great feeling.
"He's won this tournament three times and he has a very good match play record, especially in his amateur days, not so much in more recent Ryder Cup matches, though, so now I think he's beatable."
Fernandez-Castano won his fifth European Tour title at last year's Singapore Open, ending a three-year run without a win, six months of it on the sidelines nursing a back injury.
Since launching his 2012 campaign, he has finished no worse than 26th in his first three events on the European Tour and he arrived at Dove Mountain this week in a happy and confident frame of mind
"I've had a good start to the season," Fernandez-Castano said.
"I'm quite confident with my game and hopefully we can have a good tournament.
"Of course, to have a good tournament I'll need to first of all play the best golf of my life on Wednesday," he declared with a broad smile.
Does he think he might be distracted by the big and often one-side galleries that inevitably seem to follow Woods around?
"I've played with big galleries before so I don't think that's going to be a problem.
"I'm sure they will all be rooting for him. I just want to enjoy it. I've never played with Tiger before, not even in a stroke play event. For me it's a big privilege.
"If I win, fantastic. If I lose, well, I've lost to one of the best players in history. I know I need to play my best golf and hopefully he doesn't play his best. That's the way it works. Match play is like that."
– For the official draw and tee-times, click here