Golfbuddy PT4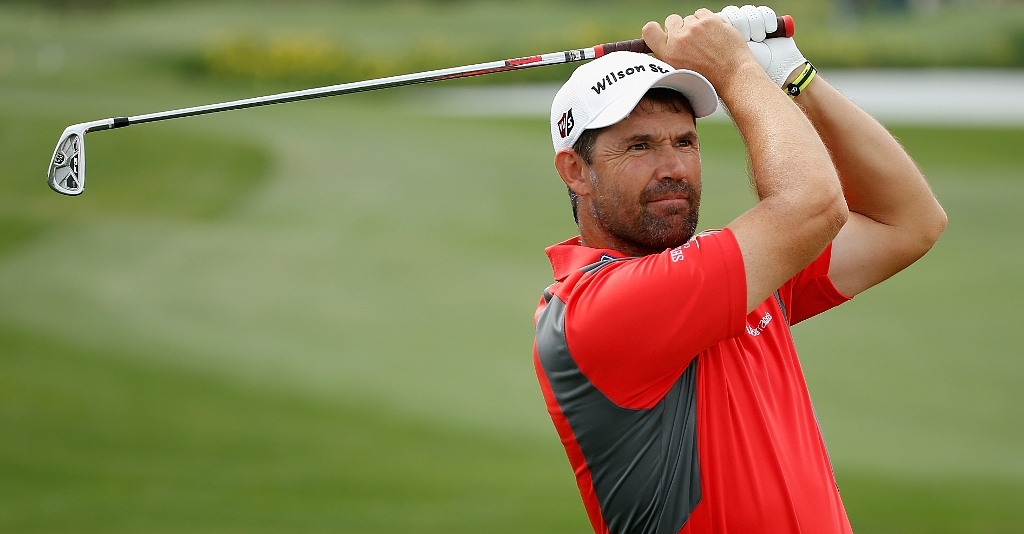 In what is regarded in the industry as the biggest breakthrough in handheld golf GPS, the PT4 not only boasts the largest screen of any golf GPS in the
market, its suite of functions and technology is unrivalled.
Using a superfast capacitive (smartphone quality) screen has enabled GolfBuddy to add even more advancements to the award-winning GPS technology which saw the PT4's predecessor – the Platinum – twice named the best golf GPS in the UK.
Some of the key GolfBuddy PT4 technical specifications include:
– 4-inch capacitive (mobile phone quality) touch screen
– Pinch & Zoom Hole View
– Width & Depth of green indicators
– EasyView Distance Arcs from tee and to green
– 3x hole/route selection modes (Auto, Sequential, Manual)
– Fixed Lay-up Point setting
– Shot Distance Measurement
– Four player scorecard with landscape Auto-rotate
– Moveable Pin Placement
– Hi-Contrast Green View
– Safe Storage mode
Pinch & Zoom Hole View
After touching the small + icon at the side of every hole view, the user can zoom in and out by 'pinching' the screen.
Width & Depth of Green
The width and depth of green is always shown directly from the golfer's angle of approach, giving them a true picture of what lies ahead.
EasyView Distance Arcs
Clearly labeled distance arcs from the tee and to the green give instance visual distance reference points.
Fixed Lay-up Point setting
The golfer can select a point on any hole and the 'blue pin' which appears will always give a distance to that point. This is especially useful if a golfer hits a bad shot and still wants to reach that chosen point – it remains in place and doesn't have to be reset.
Auto, Sequential, Manual hole settings
The PT4 will always pick up any hole in Automatic mode. But on tight courses, where its sensitivity may 'switch' holes if the golfer gets wayward, selecting Manual means the golfer can select each hole as they play it. In Sequential mode, which is great for shotgun starts, the unit will stay on a hole until the green is reached and then automatically move to the next tee.
Moveable Pin Placement
The golfer touch and drag the flag to any point on the green. In Hi-Contrast Green View an additional grid overlay assists with placement.
Safe Storage Mode
When in the golfer's bag, PT4 can be turned 'face-in' in the free bag mount provided. This prevents it being banged or scratched. Smooth-on screen protectors are also supplied.
The GolfBuddy PT4 is the most advanced golf GPS ever produced by the company. Versus leading competitor products, the 4inch screen is 33% larger than the SkyCaddie Touch and Garmin G8.
Dynamic Green View technology always shows front, middle and back distances directly from the golfer's angle of approach, however wayward they might have been!
And this ensures that GolfBuddy distances are more accurate than those brands that only display static front, middle and back of the green distances in a line from the centre of the fairway.
The company's accuracy is unrivalled. Around the world, GolfBuddy uses teams of expert mappers to walk courses and create ground-verified data maps that give supreme accuracy. This dedication to accuracy gives golfers the most reliable distance readings available.
And as with all GolfBuddy products, there are no expensive annual membership fees and no hidden costs to download courses or access premium features – which can cost up to £45 a year extra with other brands.
The PT4 is ready to go right out of the box with access to over 8,000 courses in Europe and North Africa and over 37,000 globally in more than 130 countries. GolfBuddy PT4 has an RRP of £299.95.
GolfBuddy is based in La Palma, Ca, with product development and course data management centres in Korea, one of the world's leading suppliers of high-quality electronic products.
GolfBuddy is a Corporate Partner with the PGAs of Europe as its 'official handheld GPSrangefinder'. For more information about GolfBuddy visit gpsgolfbuddy.eu.