Golf365 Gallery: Korea win UL International Crown at home
Golf365's Matt Cooper was at the Jack Nicklaus Golf Club in Korea to witness Korea finally win the UL International Crown at the third time of asking.
It was a long week in Incheon which began in hot weather, witnessed constant rain on Friday, the threat of a typhoon on Saturday, but ended with glory for the Korean team of So Yeon Ryu, In Kyung Kim, In Gee Chun and Sung Hyun Park.
It was a week in which the world got to see just how committed Korean fans are to the women's game…
Fan favourite Sung Hyun Park has multiple fan clubs and they were out in force to cheer her on.
Australia's Minjee Lee was also popular with the poster creators.
Two more of Park's devoted fans, with their homemade decorations.
Park's nickname Namdalla is celebrated on her fan's clothing.
Park is rarely out of the spotlight.
The fans are also keen to grab autographs of major champions like England's Georgia Hall.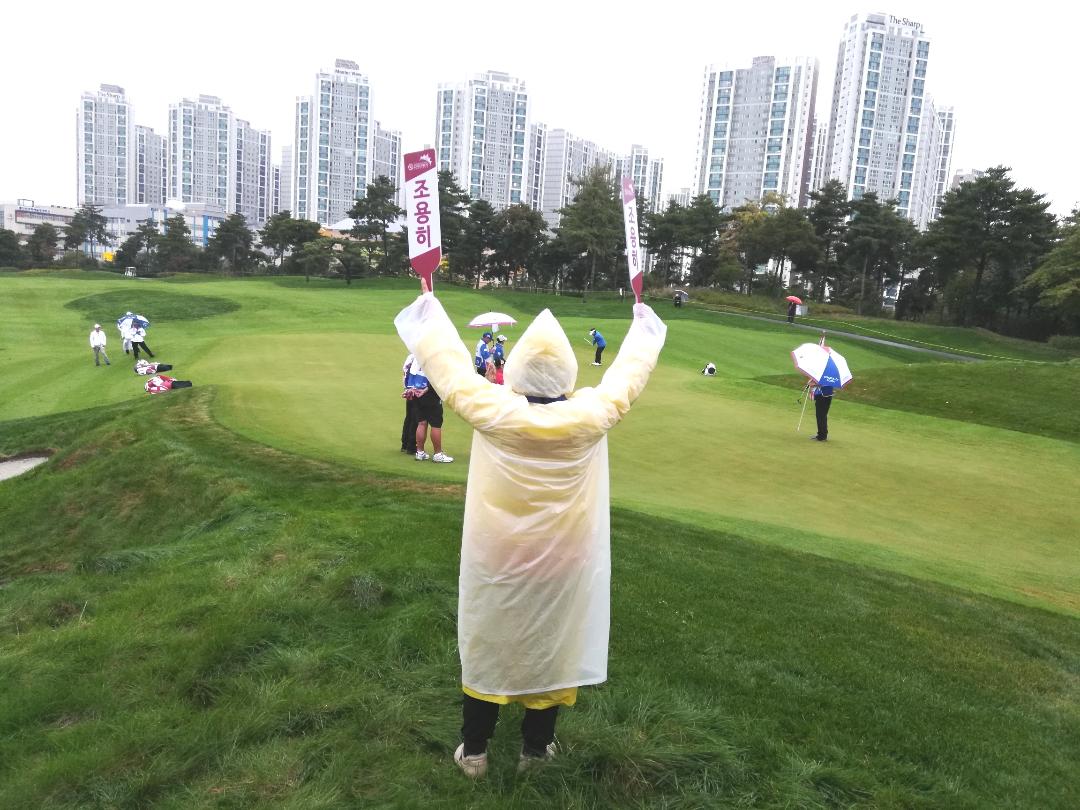 "Flight 008, you have permission to land." It was wet on Friday.
The sun returned for the final day and so did the Korean kangaroos, obviously.
Lexi Thompson was supported by two members of the U.S. military posted in Korea.
A Swede and a bee on the first tee.
In Gee Chun is the fan's second favourite.
An inflatable Michelle Wie? You've got it.
Fans packed the fairways as Korea closed in on victory.
It was a busy time for the champions straight after the win.
Having been under focus all week it was finally time for smiles.