Gleneagles: A big one for Colsaerts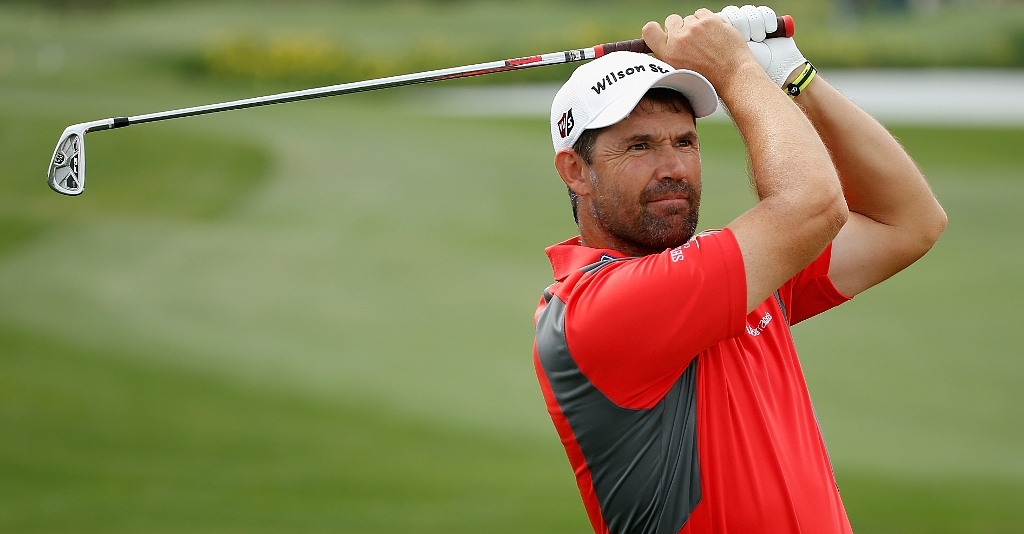 For Belgium bomber Nicolas Colsaerts, this week's Johnnie Walker Championship at Scotland's Gleneagles is a big one.
Perhaps as big as anything he has ever played in.
It could make the difference between snatching a last-minute automatic qualifying spot in the European Ryder Cup team that takes on the USA at Medina in Illinois from September 28-30, or having to wait and hope that European skipper Jose Maria Olazabal makes him one of his two wildcard picks.
Thanks to the heroics of Sergio Garcia and Colsaerts in Sunday's Wyndham Championship – the Spaniard won and while Colsaerts finished in joint 7th place with Jason Dufner and Bill Haas – there have been some changes at the bottom end of the European Ryder Cup standings. Garcia has move up into eighth place ahead of Peter Hanson and Martin Kaymer and as a result, Ian Poulter has been bumped out of the 10. It is the top 10 who will automatically qualify for the European team after this week's tournaments in Scotland and the US.
Kaymer, perhaps unwisely, is taking a break this week and Poulter, in the US, will clearly be going all out in this weekend's FedEx Cup Playoff opener with the hope of grabbing back his place. But realistically Colsaerts, who is currently 12th in the standings, has by far the better chance of claiming that 10th and final spot that will earn him the Ryder Cup debut he has dreamed of for most of his life.
While Poulter will need to pull off something special against the likes of Tiger Woods, Rory McIlroy, Luke Donald and all of America's best, Colsaerts, the winner of this year's Volvo World Match Play Championship in May, needs a win – or at worst – a tie for second with no more than two other players if he is to steal that final automatic spot away from Kaymer and Poulter.
His performance at Gleneagles could then be hugely important and provide all the drama of 2010, when Italian Edoardo Molinari won the Johnnie Walker Championship at Gleneagles and in doing so earned a Ryder Cup 'captain's pick' from Colin Montgomerie.
Clearly Colsaerts and Pouter will both be hoping to avoid the prospect of relying on a captain's pick, but if neither is able to dislodge Kaymer from that number 10 spot, it is more than likely that Colsaerts current form and Poulter's excellent Ryder Cup record will get both of them an Olazabal wildcard nod – unless of course three-time major winner Padraig Harrington stops bumbling along, puts his hand up and comes up with something sensational at The Barclays.
In the meantime, some of the other European Ryder Cup front runners who will be looking to impress Olazabal at Gleneagles this week are Spain's Rafael Cabrera-Bello and England's David Lynn who were both in the running to qualify automatically prior to the Wyndham Championship.
The PGA Centenary Course, venue for The 2014 Ryder Cup, has recently undergone a series of changes under the guidance of original designer, Jack Nicklaus, and the 2012 Johnnie Walker Championship will provide the first insight into how some of Europe's leading professionals respond to the new model
"The 18th hole was the biggest change," Nicklaus has been reported as saying.
"We've dropped the green five or six metres and created a tremendous amphitheater. It's exciting – there will be birdies, eagles and bogeys on it and you're going to get shots that see the score change hands. I think the players will enjoy it."
The tournament has already earned a reputation for close finishes, a feature heavily underlined in 2011 when Thomas Björn, who this year is one of Olazábal's Ryder Cup vice captains, finally won the title after a five-man, five-hole play-off.
It was the first time since 1992 that the European Tour had produced a five-man play-off as Björn bettered George Coetzee, Mark Foster, Pablo Larrazábal and Bernd Wiesberger to claim the second of his three wins last year.
Paul Lawrie, already certain to qualify for the European Ryder Cup Team after one of his best seasons in year's, leads the Scottish charge at Gleneagles. The home contingent also includes 2007 Johnnie Walker champion Marc Warren as well as Monty, who will attempt to win the tournament for the first time.
And the weather?
If golfweather.com is right as it most often is, the field will be well advised to bring water-proofs rather than sun-glasses to a tournament that could suit the likes of Lawrie, who have grown up on wet and windy golf courses.
The forecast is that the wind will get up to 20kph on Thursday with some light rain in mid-afternoon.
There will be more light rain on Friday, but the wind will drop to a maximum of 7 kph.
It won't get up to more than 16kph at the weekend, but there could be some inconvenient showers, both on Saturday and Sunday.