Gardiner: Triumph Over Adversity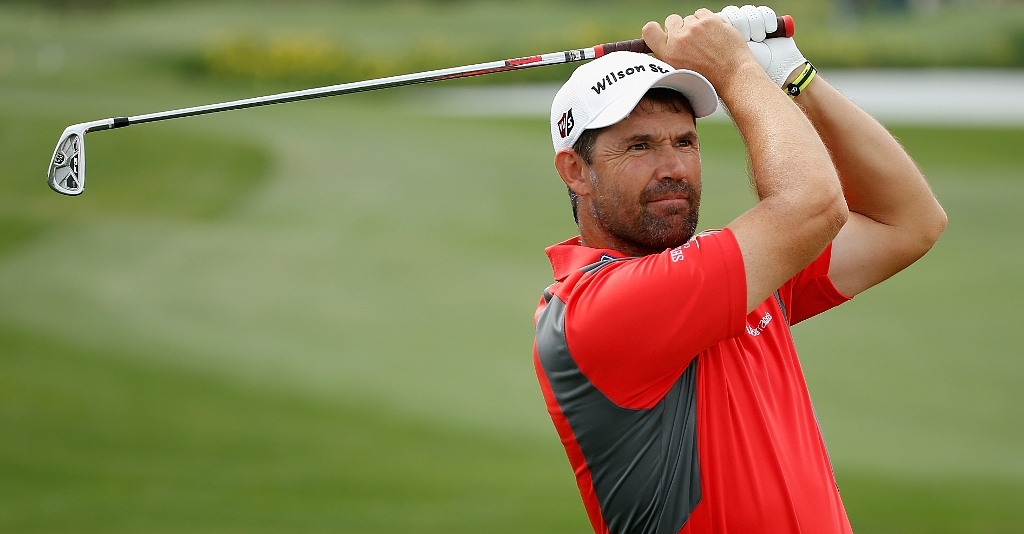 When Andy Gardiner lost his leg 12 years ago, the father-of-one thought he'd hit rock bottom.
Not knowing what to do, the 38-year-old turned to sport and to the traditional game of golf – he hasn't looked back since.
Not only has he brought his handicap down to one, but he is now the envy of his friends and amateur golfers worldwide after achieving his 10th hole-in-one.
The inspirational golfer, from Fritwell, Oxfordshire, had his leg amputated following a freak accident in 2003, and it was only after that he turned to sport.
Gardiner was outside his local greengrocer's shop in Ashington, Northumberland, when he caught his foot awkwardly on the kerb and felt his right leg snap. He then bumped into a pedestrian who fell heavily onto his leg, damaging it further.
Suffering 13 fractures, a destroyed calf muscle and a dislocated knee and hip, doctors were unable to repair his leg and, eleven months later, were forced to amputate just below his right knee.
Following a severe bout of depression, Gardiner, with the support of his wife, decided to live life to the full.
He's gone on to represent Great Britain's shooting team at the World Championships, compete in the main field of the London Marathon as one of the first five people ever do so in a wheelchair, hole the winning putt in the 2011 Disabled British Open Golf Championship and even climb to the base camp of Mount Everest at 17,000 feet.
And Gardiner's latest milestone came in the form an amazing tenth hole-in-one, which he achieved at his home club, Cherwell Edge, on the 194-yard, par-three fifth – rewarding him with a limited-edition, commemorative BOSS timepiece to remember the occasion.
He said: "I played a five-iron which had never been hit before and I had just removed the plastic from the head before taking the shot – needless to say, I think the club works. I think the secret to my hole-in-one scoring is that I play far too much golf."
Gardiner's achievements in the golfing world are made all the more remarkable by the fact that he only took up the sport in 2010.
He said: "I had swung the club around before, but not properly. It was only five years ago when my mate persuaded me to go down to the driving range.
"I watched him hit some balls and decided to have a go and that was it – the swing was just natural and as soon as I started it was there."
Gardiner is also keen to raise awareness about the sport.
He added: "I want to show people what you can achieve. My aim is to turn disabled golf into a mainstream sport – at the moment, people aren't that interested because it's disabled, but the standard of some of the play is absolutely immense. I want to raise the profile of disabled sport as a whole."
Gardiner – currently the European Disabled Golf Association (EDGA) world number two – will join Europe's disabled golfing elite this year when he competes in the second EDGA Algarve Open at Pestana Vila Sol, November 17-22, where the winner of the 2015 EDGA Premier Series Order of Merit will be crowned.
Gardiner also received a limited-edition Boss Watch after taking advantage of the company's pledge to reward club golfers with an exclusive time piece for every hole-in-one recorded during a club competition in 2015.
The scheme is open to any golfer whose club uses HowDidiDo – a free-to-use, web-based social network for golfers – and anybody playing in official club competitions is eligible. Currently, more than 1,800 clubs use the website.
Stephen Brydon, commercial director for MGS Distribution, the official licenced UK distributor for BOSS Watches, said: "Well done to Andrew for accomplishing one of golf's most elusive feats.
"For most amateur golfers, a hole-in-one is as memorable as winning The Masters would be to a professional. We want to ensure they have something tangible by which to remember the day, other than an expensive bar bill."