G-Mac set for PowerPlay TV launch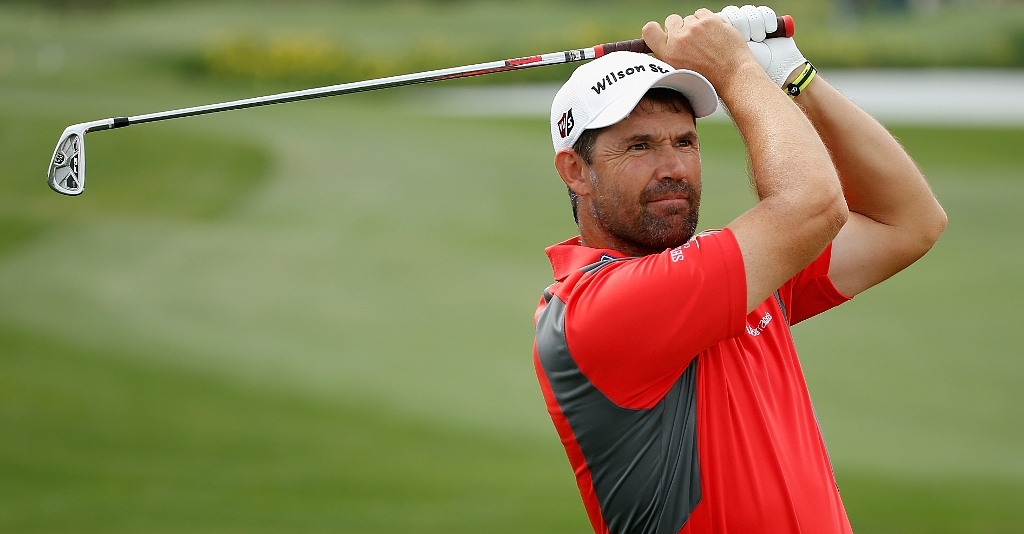 Some of world's greatest golfers are set to launch on TV, PowerPlay golf, the sport's version of Twenty20 cricket.
Some of world's great greatest golfers are lined up to launch, on worldwide TV, PowerPlay golf, the sports exciting new version of Twenty20 cricket.
This was made clear on Wednesday at a press conference streamed live on the Internet when the organisers and sponsors promised that their first televised game, set for the 2010 Ryder Cup venue, Celtic Manor in Wales at the end of May and backed by golfing legends Gary Player and Colin Montgomerie, would include the likes of Reigning US Open Champions Graeme McDowell and Paula Creamer, Ryder Cup stars Paul Casey and Ian Poulter, and Major Championship winners John Daly, Ian Woosnam and Helen Alfredsson.
The press conference is still available to view on www.powerplay-golf.com.
Just as Twenty20 cricket has done, two-pin, PowerPlay golf, it's originators are certain, will increase golf's appeal to a wider sporting TV audience and in the long-term invigorate the sport at every level.
Speaking at the launch at Celtic Manor of the new 'PowerPlay Golf: Ignition' initiative on Wednesday, spokesman Colin Montgomerie, OBE, eight time Order of Merit winner, winner of 40 tournaments worldwide and Europe's victorious captain in The 2010 Ryder Cup, said: "Stand by for something very special. Golf around the world is about to discover a new dimension.
"We believe the time is right to launch a new format which complements the long form of the game, and adds fresh impetus to the sport.
"To have the support of Gary Player, who is a golfing icon, is deeply significant."
Hailed as golf's equivalent to Twenty20 Cricket, PowerPlay Golf is an exciting new, short form of the game which will captivate all TV sports fans.
Played over nine holes, with two flags on every green, golfers use a limited number of 'PowerPlays' to score extra points when aiming at the harder Black Flag, creating exciting risk-and-reward decisions on each tee.
In the UK, PowerPlay Golf:Ignition will be broadcast live on Sky Sports, with dozens of other global TV networks ensuring that the event will reach millions of homes worldwide.
Fifty years since he became the first international winner of The Masters, nine-time Major winner Gary Player says of this new concept: "You are standing in the middle of the 18th fairway at Augusta National tied for the lead; what do you do?
"Do you go for the pin? If you it hit it right you make birdie and win. If you don't, you make bogey and lose.
"Risk versus Reward – one of the toughest decisions a champion has to make. PowerPlay Golf is an exciting new competitive format where golfers attack tougher pin positions to achieve better scores.
"Now you can experience true risk versus reward on every hole and find out if you have the mind to manage the course correctly and take the right risks at the right time."
The international field contains no fewer than six Major-winners with 15 Major winners and with 300 Tour victories between them.
The winner of the nine-hole tournament in May will receive £100,000 from a £350,000 prize fund, and PowerPlay Golf will also donate a further 20% of each player's prize money to the charity of their choice.
"Working together with international sports marketing giants IMG, PowerPlay Golf will stage its second and third PowerPlay Golf events in Asia on November 7th and in the United States on November 25th, each featuring an eclectic twelve-person fields of male and female Tour stars of all ages.
Guy Kinnings, Director of IMG Golf EMEA, added: "IMG are very pleased to be partnering PowerPlay Golf in the staging of this inaugural PowerPlay Golf: Ignition event.
With The Celtic Manor Resort providing a wonderful showcase for this intriguing new format, we believe along with the stellar field gathered and the media platforms in place, that PowerPlay Golf has all the ingredients to make a big impact in the game."
David Pugh, Marketing Director at Saab Great Britain Ltd, commented: "At Saab, we have always challenged convention and looked for new ways of doing things, and we immediately recognised that same spirit in PowerPlay Golf.
"We know that our customers are intellectually curious and always searching for new experiences and challenges – we have no doubt that they will be intrigued by the new PowerPlay Golf format and will want to try it for themselves here in the UK.
"We look forward to working with PowerPlay Golf to develop this exciting new form of the sport."
Graeme McDowell, the reigning US Open and Saab Wales Open champion who is returning to the venue where he enjoyed so much success and drama last year, said he was "really excited about playing PowerPlay Golf Ignition and returning to Celtic Manor"
"Creating a three hour risk-and-reward shoot-out live for TV is a great idea and I am sure we will all be going full-on to win".
Likewise LPGA Tour star Paula Creamer is delighted to be playing at Celtic Manor and said: "I am really looking forward to taking part in PowerPlay Golf. It is wonderful that the event has such a great mix of players from the different tours. Golf needs something different and the PowerPlay Golf live TV events are certainly going to put our sport in the spotlight".
The appetite for a fresh new approach for golf is backed up by research3 released on Wednesday, which shows that more than seven in ten golfers believe the sport would benefit from a shorter, faster format.
And that figure rises to more than 84% of younger players who say a version of the sport with an emphasis on excitement would appeal to them.