G-Mac implodes as Levin excels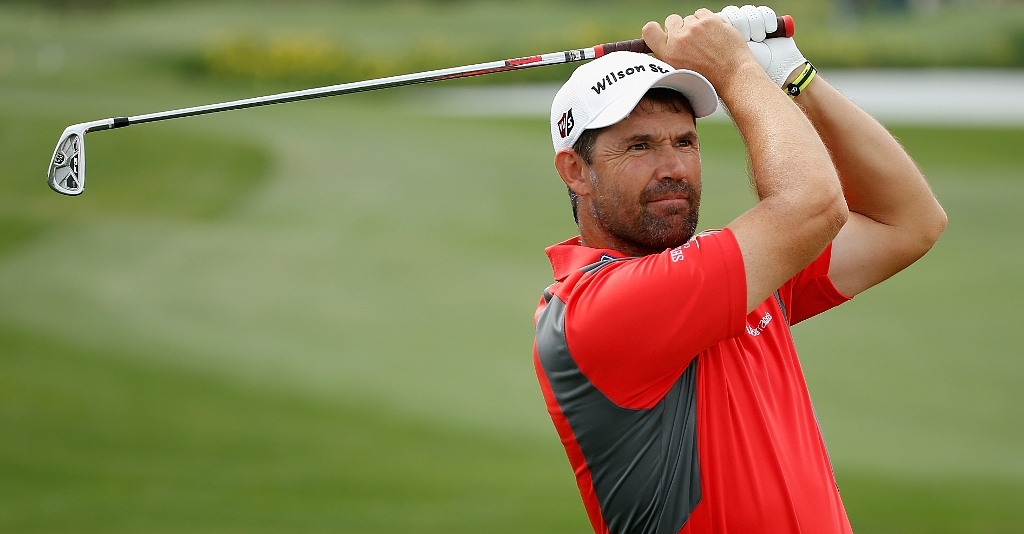 Spencer Levin upstaged the stars and roared into a three-shot lead in Thursday's first round of the Arnold Palmer Invitational.
American Spencer Levin upstaged the stars and roared into a three-shot lead in Thursday's first round of the Arnold Palmer Invitational in Orlando.
While US Open champion Graeme McDowell was imploding with a nightmarish eight-over 80 on the opening morning at Palmer's Bay Hill Club in Orlando, Levin skillfully overcame the windy afternoon conditions to card a bogey-free, 6-under 66.
That put the 26-year-old three clear of fellow-Americans Hunter Mahan and Rickie Fowler and four in front of an 11-man group at two-under which included Masters champion Phil Mickelson, Scotland's Martin Laird and England's Brian Davis.
Tiger Woods, a six-time winner at Bay Hill, birdied his opening hole but had to settle for a one over 73 while defending champion Ernie Els could only manage a 75.
Levin started his round at the par four 10th and made the best possible start with a birdie three. Further birdies followed at 16 and 18 as he turned in 33 while a two at the second and fours at the two front nine par fives saw him add a second 33 for a total of six-under 66.
A hot putter was the key for the Californian, who has already banked $1,012,664 this season thanks mainly to a second place in the Mayakoba Golf Classic and a tied for fourth finish at Pebble Beach.
Levin took just 24 putts although that tally was kept low by chipping in at the second and holing from the fringe at six.
"I was just kind of hoping, anything around par, maybe anything just under par would be a good score in the afternoon for sure," said a surprised Levin later.
It was all a stark contrast to McDowell as the Ulsterman took 35 swishes with the shortstick on his way to an 80 which included five bogeys and a treble bogey at the sixth after he found water.
"After I made triple on six, I was well aware that I had to finish with a few pars to break the old 80 barrier, but managed to three-whack eight just compound the error," McDowell told CBSSports.com.
"It was one of those things. It was a battle out there and I tried to hang tough, but that triple bogey just kind of ended my week, probably.
"I got it all out of my system today. There's not really an explanation. My long game's kind of been a little off lately.
"Disappointing, really, not exactly what I had in mind and 80 is pretty awesome stuff.
"You know, this is a tough golf course and you really want to be on top of your game out there and I was on top of nothing today."
"I haven't been very happy with my game for about four weeks
"This may be the wakeup call I need, you know? So it's a good thing really, a reality check for me."
Fowler had made the running in the morning wave and, helped by an eagle at 16, his seventh, the 22-year-old had reached five-under with two to play.
But he missed an eight footer for par at the eighth and failed to convert from four feet at nine, his final hole, to slip back to three-under.
"I hit, I thought, really good par putts. They just didn't want to go in," said Fowler.
Mahan, meanwhile, hit 16 greens in regulation out of 18 in his three-under 69.
He said: "It was good ball-striking. Hit a lot of fairways, a lot of greens. Conditions like this, you want to be a little safer and just hit the ball in the middle of the green and give yourself a lot of looks.
"Only negative was two 3-putts. So I've got to get a little better feel for the greens."
Woods had a poor driving day, hitting just four out of 14 fairways, and could never cash in on his opening birdie. A disappointing day was highlighted by a bogey five at his final hole which left him seven back.
Ian Poulter is handily placed at one-under, good enough for tied 15th, while fellow Englishman Justin Rose is a shot back at level par.
Poulter tweeted after his round: "Played great today really happy with my game it's coming round at the right time."
Some minor consolation for McDowell was that he wasn't the only player to rack up a big score. In all 13 of the 120-man field failed to break 80.