Full house for the Irish Open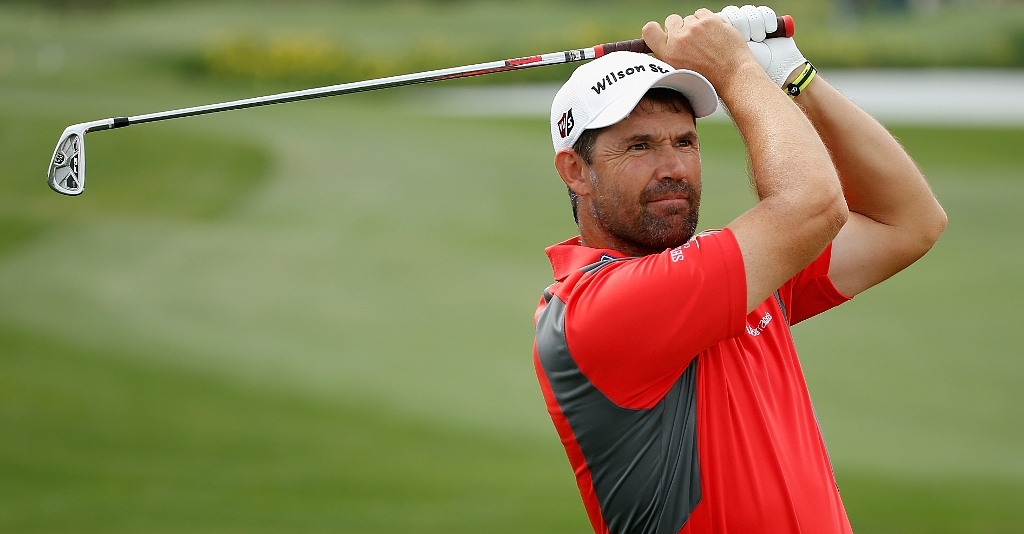 The stunning Major victories by three of it's favourite sons will be joyously celebrated this week when the Irish Open returns to Northern Ireland for the first time in 60 years.
Graeme McDowell, who started the ball rolling by winning the US Open in 2010, and Rory McIlroy and Darren Clarke, who boosted Ulster pride even higher and kept the momentum going by respectively winning the US Open and the Open Championship last year, will see the European Tour's first-ever sell-out crowd for any Tournament outside of a Major flocking to Royal Portrush Club for Northern Ireland's first Irish Open since 1953.
The famed Deluce Links at Royal Portrush, which will be hosting it's first Irish Open since 1947 and is hoping to stage its second Open in the not too distant future, should be especially welcoming to 'home town' boys Clarke and McDowell although the nations hugely popular 'wonder boy' McIlroy, though a native of Holywood, not Portrush, can also be sure of getting a kings welcome from the passionate and highly enthusiastic galleries totalling more than 100,000.
McDowell and Clarke are both honorary members of Portrush who can boast of strong long-term links with the club.
As a starry-eyed youth, McDowell cut his golfing teeth at Portrush while Clarke, who next month will defend his Open title at Royal Lytham and St Annes in Lancashire, is a resident of Portrush and has been an active member of the club since his teenage years.
Off all the big guns in this week's stellar field that includes among its host of other Major winners and 2012 Ryder Cup hopefuls, the Republic of Ireland's three-time major winner Padraig Harrington, the US's reigning PGA champion Keegan Bradley and Britain's newest Amateur Champion Alan Dunbar, none should know the Deluce Links and its twists and turns better than the Portrush-reared McDowell and Clarke.
Dunbar, however, won't exactly be short of local knowledge for ironically – or is it? – he too is a Portrush native.
England's respected Simon Dyson is the defending champion, but as his victory came last year at down in the south Killarney, he won't have any special, good memory advantage at Portrush, which has often been hailed, to quote the official European Tour website, as "one of the greatest tests of links golf in the world".
To date it has hosted the only Open Championship outside of Scotland and England. That was in 1951 when England's Max Faulkner's three-under-par total of 285 was good enough to see him win by two shots from Argentina's Antonio Cerdá.
Portrush has also hosted six Senior Open Championships, the most recent in 2004 when an American, Pete Oakley, won the title,
That the regular European Tour has ignored Portrush for as long as it has – although this is it's fourth overall, this week's Irish Open is, in fact, the first to be played in Northern Ireland since the Tour's inception in 1972 – almost certainly has something to do with sponsorship.
The Tour needs sponsors to survive and clearly for the past half century, sponsors of the Irish Open have been more plentiful in the Republic of Ireland.
In the recessionary climate of the recent years, however, the Irish Open had run into trouble and it took the heroics of McDowell, McIlroy and Clarke to spark a new interest in hosting the event in Northern Ireland.
The result has been the successful formation of a new partnership between the Northern Irish Tourist Board and The European Tour's long-term partner in Ireland, Failte Ireland, who between them have come up with a viable financial plan that will help reestablish the Irish Open as one of the European Tour's leading events.
Certainly there has been great anticipation ahead of this 2012 edition from the multitude of golfing fans hoping to witness a mighty battle on the final day that features at best McIlroy, the reigning World No 2, McDowell and Clarke, but at worst, at least one of them.