Fraser surges to the front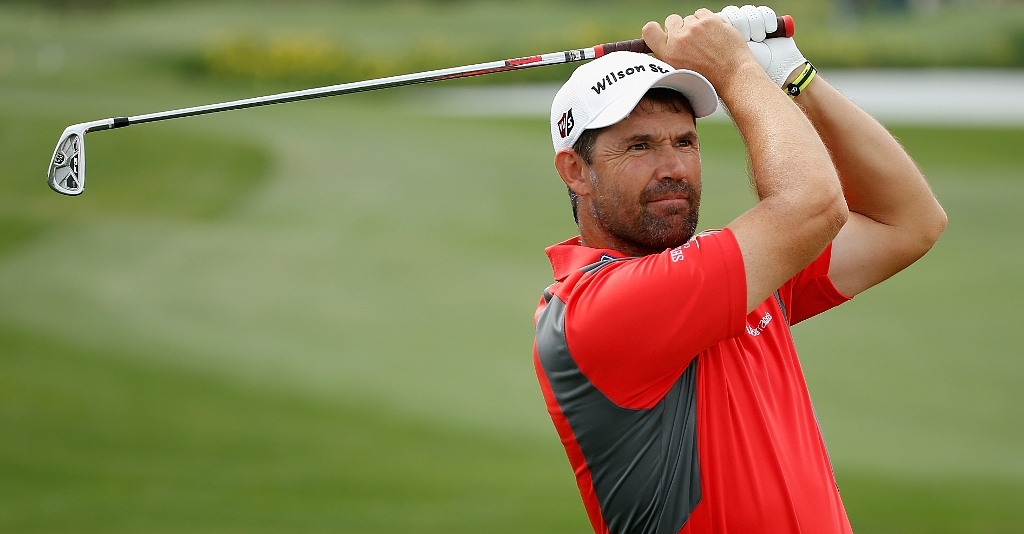 Marcus Fraser of Australia shrugged off an eight-month injury layoff by shooting a five-under-par 65 to seize a one-shot lead after the third round of the Hong Kong Open on Saturday.
Fraser showed no signs of being side-lined due to a hand injury after firing four birdies in his closing six holes for a 11-under-par 199 total at the Hong Kong Golf Club.
Five-time Asian Tour winner, Scott Hend, also of Australia saved a crucial 12-foot par putt on the last hole for a 67 to put himself in prime position to win the prestigious event which is sanctioned by the Asian Tour and European Tour.
Filipino Angelo Que (67) stayed in the title mix courtesy of a 40-foot birdie on hole 17 to share third place with South Africa's Jbe Kruger (66) and Englishman Mark Foster (66), who nailed seven birdies on his homeward nine for a 201 total.
Overnight leader Ernie Els of South Africa registered a disappointing 71 in a rollercoaster round to slip to tied sixth place alongside four other players including India's Jyoti Randhawa, who battled to a 68.
Fraser, winner of the Asian Tour and European Tour sanctioned 2010 Ballantine's Championship in Korea, was surprised to head into the final round as the leader after struggling with injuries earlier this year.
"I had cortisone in the top of my hand, had shooting pain across the top of my hand, so the surgeon went in and took bone out of the top of my hand. Got all that right and had tendonitis on the left hand side of my hand," explained the 36-year-old Fraser.
"So that was down, three months' worth of injections where they take your blood out, put you in the machine, spin the blood and inject it back into the tendon. So that got rid of the tendonitis and then I was trying to do a bit of rehab and get back into practice and start playing again.
"No one is more surprised than I am, that's for sure, after eight months of sitting on the couch. Hasn't been the best eight months, but you know, when you go out and play like that makes it worth it, that's for sure," he said.
The big-hitting Hend had three opening birdies to thank for his superb round but he is not celebrating just yet, as a host of players including four-time Major Els are within striking distance.
"I'll be excited tomorrow night if I've got a trophy and have a few celebration drinks at 8.00 at night, that's when I'll be excited. Right now got a job to do and a lot of good players on the board," said Hend, who won three Asian Tour titles last year.
"I lost my way in the middle there, a little bit messy but nice to hang in there for tomorrow and not play myself out of it. Just had a rough time in the middle of the round. Overall pretty good," he said.
Que, a three-time Asian Tour winner but not since 2010, turned in 35 before a birdie on the par-four 10th hole lifted his spirits as he added three more birdies on his way home.
"I got pretty aggressive on the 10th hole. Hit a driver and got it on. I started from there and made birdie and just kept going. I've been putting well the whole week. You've got to hole a lot of long putts to do well. I don't think anybody who has played a low round in their lives didn't make a 40-footer in their rounds," smiled Que, who placed tied fifth here last year.
Els struggled to build on an overnight two shot lead. He double bogeyed the ninth hole after his tee shot hit a tree but battled back with an eagle on 13 and birdie on 14. Two bogeys in his closing four holes will see him enter the final round three shots back.
"The ninth hole was quite a hectic hole. I was contemplating to go down the left all week and eventually decided to do that today. And obviously hit it a little high off the tee and hit the tree and I was actually lucky to make six there. That really derailed things," said Els.
"Obviously I'm disappointed now but tomorrow I'll be good to go and looking forward to 63," he smiled.