Four-way tie in Thailand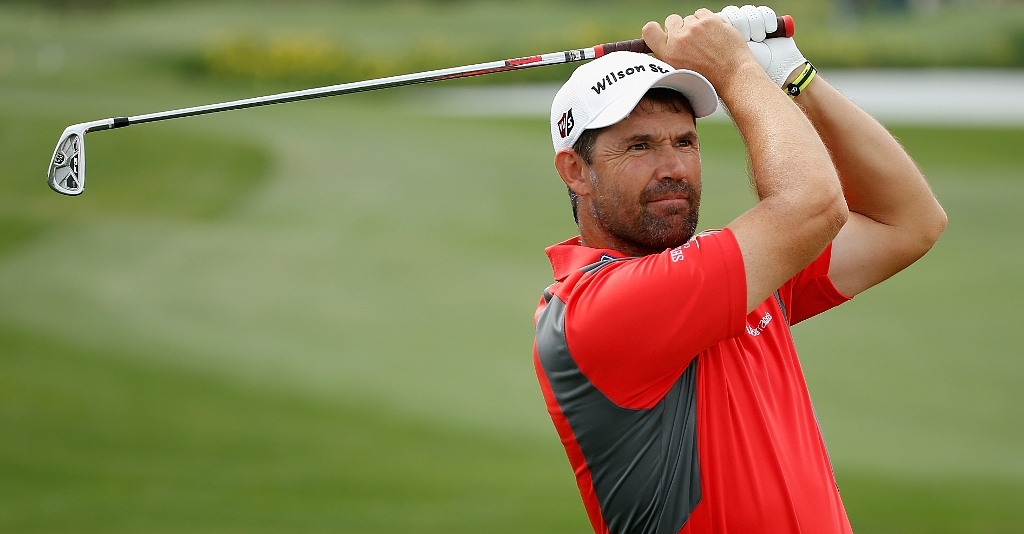 Thailand's Thanyakon Khrongpha, Australia's Marcus Fraser, Canada's Richard T. Lee and Chinese Taipei's Lu Wei-chih stole the early limelight by returning with matching three-under-par 69s to share the first round lead at the Thailand Golf Championship on Thursday.
Lee Westwood of England, winner of the Thailand Golf Championship in 2011, trailed by one shot in tied fifth place alongside Scott Hend of Australia and Tirawat Kaewsiribandit of Thailand who had to battle through the blustery conditions at the Amata Spring Country Club.
Title holder Sergio Garcia of Spain and Martin Kaymer of Germany fired identical 71s for tied eighth place alongside Order of Merit leader David Lipsky of the United States and Anirban Lahiri of India at the US$1 million Asian Tour event.
The talented Thanyakon was denied his first Asian Tour win in Jakarta last week but he bounced back brilliantly with a morale-boosting 69 to eclipse several of the tournament's heavyweights.
"I hit good drives and putted very well. I must continue to do that. I wasn't worried about my score because the conditions were tough. I like the greens here. I know where the slopes are and I don't find it tough to putt on these greens," said Thanyakon.
The Thai put aside his disappointment of missing out on his first win on the region's premier Tour last week where he made a double bogey on the last hole but remains confident of putting on another good show on home soil.
"I'm in a good form and I've been playing well for some time now. I'm happy with my result. I have to stick to my game plan because the rough is very long and the wind is very strong.
"Last week was the first time I played with a Major winner so if I can play with another star player this week it will be another good experience," said Thanyakon.
Having been side-lined by a wrist injury for a large part of the year, Fraser, who is playing on a sponsor's invitation this week, repaid their faith with a noteworthy performance.
"I've been out injured all year. I started playing again in Hong Kong and I'm just trying to get back in the swing of things.
"I'm playing on a sponsors invite this week, so it was nice of them to do that (play well). I enjoyed my time here last year. It's a great golf course and a great tournament," said the Australian.
Lee meanwhile rushed straight to the Thailand Golf Championship from Japan and was especially delighted after ending his previous week on a sour note.
"I just finished Japan Qualifying School. I had one bad round in Japan and that kind of put me out of the tournament.
"I made one bogey today and it was a dumb bogey. I hit a driver to the fairway and hit my second shot to the rough. But other than that, all my shots were executed pretty well. I'm going to do the same thing and hopefully make more putts," said Lee.
Lu made light of the testing conditions at the Amata Spring Country Club with a performance he was proud of.
The 35-year-old, who is making his comeback on the Asian Tour after having to undergo a brain surgery in 2012, was pleased to make himself count at the penultimate Asian Tour event for 2014.
"It's definitely a very inspiring performance considering how tough the conditions were today. The rough's really thick and the key was to get your shots onto the fairways, which I managed to do so.
"I've been pacing myself and trying not to overexert. So far so good," smiled Lu, who is accompanied by his wife this week.