Feng goes four ahead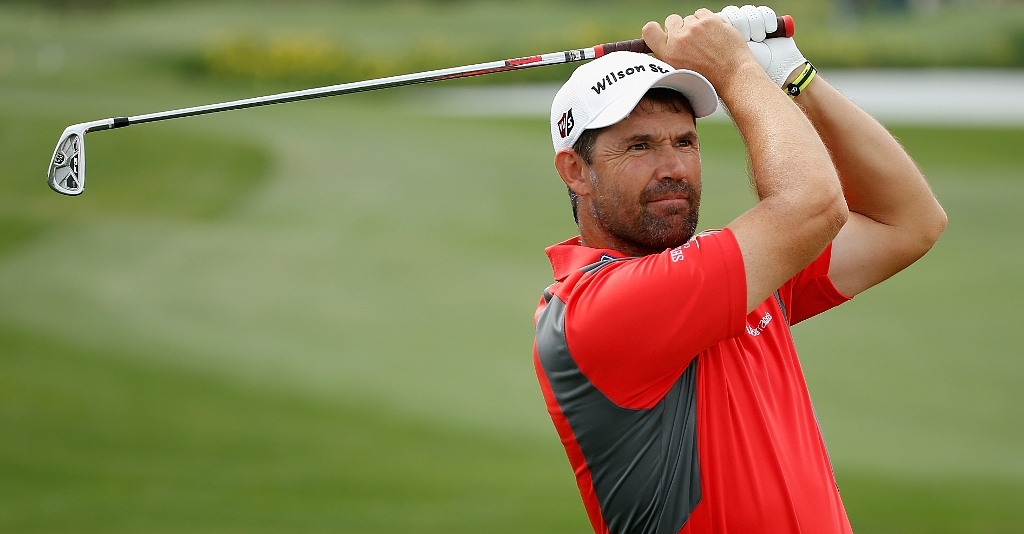 When China's Shanshan Feng is on song, anything is possible. The World No.5 wasted no time in breaking free from a tight leader board overnight to open up a convincing lead after round two in the Omega Dubai Ladies Masters on Thursday.
Tied for the lead overnight with Sweden's Carin Koch, Feng shot a bogey-free 67 to move to 11 under par, a good four shots ahead of England's Charley Hull with Sweden's Anna Nordqvist, Noora Tamminen and Gwladys Nocera of France sharing third on six under.
American Cheyenne Woods, playing her first tournament in Dubai, stayed in the hunt for a strong finish, following her opening 70 with a 69 to reach five under, but it was Feng who held sway with another solid effort.
"I didn't make as many birdies as I did in the first round, but it was a bogey-free round with five birdies. So I think I did really well.
"My goal is just top three and if I can achieve that I will be really happy. I am not trying to this about winning or anything," said Feng, who won the 2012 edition of the tournament with a record score of 21 under.
"This 21 under is my second best finish after Reignwood where I was 26 under. I don't think 21 under would be easy to break. I am thinking about it, the plan is to focus on every shot and if do it, I do it," said Feng, who never looks at the leader board until she finishes the tournament.
"While I am not really trying to guess where I am (placed) at the moment, but I would say I feel comfortable with my current position. I have been in this position quite a few times and I can handle the pressure."
English powerhouse Hull had her chance to maintain pace with Feng, but she double bogeyed the 18th after hitting her approach shot into water.
Hull said: "I actually hit a pretty good shot into 18. The wind really gusted when I hit that shot. It was gusting anyway. Hit a half 9‑iron and only had 105 yards to clear it and usually hit my nine about 132. I hit it a lot less than a full one, but it was quite strong going into that green.
"I was 4‑under until then but still finished 2‑under which isn't too bad. What am I, four, five off the lead, so that's nothing at all."
Woods, meanwhile, continues to impress in Dubai. "I really played well and hit the ball well till the end. I may have left a few shots here and there, but overall I am very happy," said the 24-year-old niece of Tiger Woods. "I love the course and looking forward to the weekend," said Woods, who dropped just one shot.
About runaway leader Feng, she said: "Obviously, she is playing very well and I am playing the best that I can. I will do everything I can to keep with the pace. I am not going to try and play outside of myself or do anything crazy because that's when bad things happen," said Woods. She later went to the Burj Al Arab hotel to follow in the footsteps of her uncle, Tiger, who was the first to hit shots from the helipad of the seven-star hotel 10 years ago.
"The experience was just awesome," she said. "I have seen the photos of Tiger hitting the ball. How crazy it was and it went viral. It was a cool opportunity for me to get up there," she said.
World number 12 Nordqvist came into the week with no expectations, but solid back-to-back 69s have put her in contention for a strong finish. "With my little brother on the bag, I am just trying to enjoy Dubai as much as I can.
"The course is in phenomenal shape. You can made a lot of birdies if you hit good shots and get your putting going. Will try to stay aggressive the next two days and just enjoy myself," said the World No.12, who is the second highest-ranked player in the field.
Elsewhere, defending champion Pornanong Phatlum slipped into a tie for 10th after a second round 72 while England's Amy Boulden edged closer to the 2014 Rookie of the Year title, on level par after 36 holes. She is two shots ahead of her nearest challenge Sally Watson of Scotland, but three strokes adrift of Denmark's Nicole Broch Larsen, who is 33,759 Euros behind.