Feng closes in on Dubai double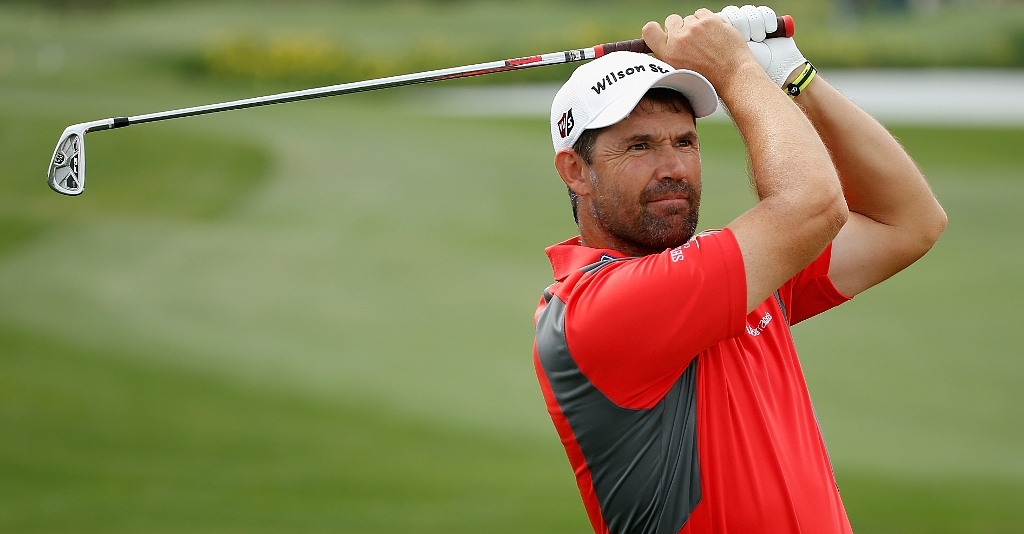 In a near repeat of her dominant performance two years ago, Shanshan Feng pushed her lead to five strokes after the third round of the Omega Dubai Ladies Masters.
On 199, 17-under-par, the world number five from China was one stroke shy of her 2012 54-hole tournament record score in the season-ending event on the Ladies European Tour.
Feng fired a third round 66 to sit five clear of Melissa Reid from England (65) with Carlota Ciganda, Anna Nordqvist and Charley Hull two shots back in a tie for third.
When Feng posted a record winning total of 21-under par in 2012, she fell one stroke short in matching Sorenstam's largest winning margin of six shots she recorded in the inaugural edition in 2006.
On this year's plans, she said: "My goal was actually to get to 20‑under, so now I'm 17. So I think, yeah, still have a chance to get to 20," said Feng, who was 26-under when she won the Reignwood Classic in 2013. "If I make it top three, I'm happy. But of course, you know, if I have a chance to win, I'm going to give all my best."
Feng birdied the first and eagled the third hole, but dropped her only shot on the fourth. She was 14-under and four ahead of Hull when the 18-year-old from England took a triple bogey seven after going out of bounds on the 12th hole but Hull immediately recovered with three birdies in her last six holes.
Hull said: "I'm actually really happy to be honest. I got off to a fast start and I was 3‑under through ten holes, and just lost a little bit of concentration for two holes. I fought back after making a triple and a bogey with three birdies after that, so I'm really proud of myself for doing that. Just bad course management. My caddie told me to chip out and I was like, no, I'm going for it. But I'm happy I went for it because I've learnt from my mistakes. I have to make my own mistakes to learn from them. So I'm happy ‑‑ I'm not happy for making it, but I've definitely learnt and I'm happy I holed like a 50‑foot putt."
Another English star, Reid, who won the last of her four Ladies European Tour victories at the 2012 Prague Masters, said she had played some of her best ever golf.
"It's been a long time coming. I worked actually a week with my coach, Kevin Craggs, a week before this week at Saadiyat, and I think we just found kind of the missing ingredient. So it was nice to put it into play. I played really well yesterday. I think I missed three greens yesterday and then today I think I missed one. So I'm hitting it well. I'm just trying to keep it simple and get the noise out of my head. It's working," she said.
"It's been a really tough couple years. It's been a lot harder than I expected and I probably didn't give myself enough credit for what's happened and stuff. Things change, and I actually feel that my personal life is stable, which is quite nice, not being a rebel anymore. The last two or three months, everything has quieted down and everything's good and I'm happy, and I think it's now showing through in my golf."
Earlier in the third round, England's Georgia Hall produced the perfect shot when she aced the 167-yard par-3 15th hole using a 4-iron. The 18-year-old from Bournemouth in Dorset won a gleaming Mercedes Benz C 200 worth around €60,000 and will now have to buy herself some driving lessons as she can't yet drive. It was the second hole in one of the week, after Stacey Keating aced the fourth for no prize in the first round.
Elsewhere, young Indian amateur Aditi Ashok continued to make her presence felt in a world-class field, carding level-par 73 in third round to stay at one over, four shots behind Lee So-young, the only other amateur in the field.