European foursome in Masters contention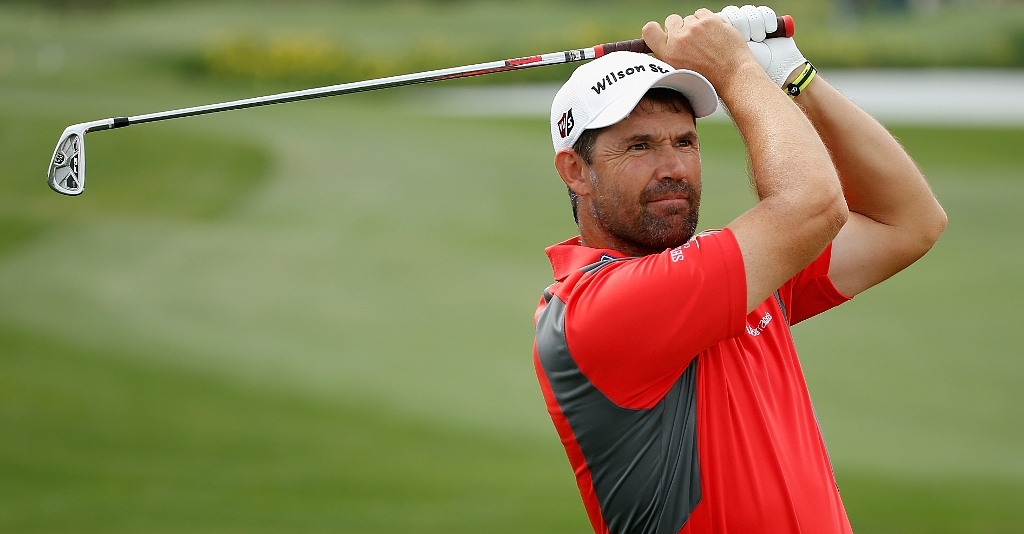 Justin Rose, Sergio Garcia, Ian Poulter and Soren Kjeldsen are all tied in fourth place after the opening round of the Masters on Wednesday.
All four carded three-under 69s in difficult conditions at Augusta National, leaving them three shots off leader Jordan Spieth.
Rose, who finished tied second last time around the hallowed course, was content with his round.
"That's an unexpected good score," quipped the 2013 US Open winner on europeantour.com.
"When you look at the leaderboards, the guys are obviously figuring it out and able to get around the course today. I'd have taken 69 before teeing off.
"If you look at this tournament last year, I don't think I did anything wrong particularly, I just got beaten by a record performance. I was right there. I was shooting good scores, good numbers, I was just beaten by some really great performances. I'm not trying to change gears or do anything different, just keep knocking on the door."
Garcia, arguably the most consistent golfer never to have won a major, went on a sizzling run on the back nine, rolling in four consecutive birdies.
"I got on a good stretch there. I felt like I played well all day," said the 28-time winner.
"I just had a couple of mess ups with the putter early on. A couple of three putts and stuff like that. But I hit a lot of good shots. I was quite aggressive. So, I was happy with that.
"Then I just had to wait for the right time for things to get going my way and fortunately for me it kind of happened from the ninth hole onwards."
Poulter has had a slump of late, with just one top ten finish in his last 17 starts, including four missed cuts. Despite the promising start, the Englishman is not getting ahead of himself.
"There's a long way to go," quipped the world number 68.
"Six years ago I had a couple 68s, and it's never over around this golf course. We've seen it from a lot of players through the years. I'm up to the challenge, but obviously, it's round one. Things don't really happen until the back nine on Sunday.
"So between now and then there's a lot of good golf needs to be played before you put yourself in position to have a go at anybody."
Finally, Kjeldsen enjoyed a superb run on his way to his 69, making up for two early bogeys with five birdies from the 8th to the 17th.
"I am really pleased…I was standing on the range before we played and the wind was very strong and this course is tough enough without the wind," said the four-time European Tour winner.
"So I knew it would be a tough day. I was two over par after seven but I managed not to panic and then got a little bit of momentum that I took advantage of every time I had a good chance for birdie. All in all, it was a really nice day."