Europe soar into four-point lead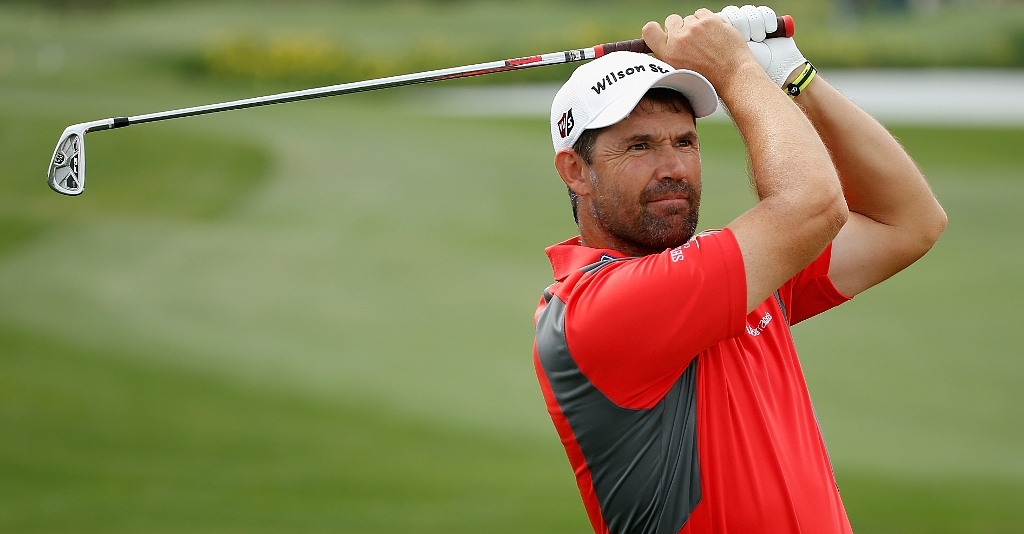 Paul McGinley's men put themselves on the brink of a stunning Ryder Cup victory on Saturday after dominating the afternoon foursomes.
The Americans showed some fight in the morning to win the fourballs, but when the players returned to course, it was the Europeans who seized the initiative, winning 3.5 points out of 4 to take a 10-6 overall lead heading into Sunday's 12 singles matches.
Captain McGinley will be mindful that 10-6 was also the score the US team lead by following Saturday's action at Medinah two years ago. What followed on Sunday saw the Europeans overturn that deficit and record a famous victory.
Nevertheless, Europe have put themselves in a very strong position, one which would require yet another miracle to overturn.
It had all seemed so much better for the US team in the morning.
Rookies Patrick Reed and Jordan Spieth returned to action against Thomas Bjorn and Martin Kaymer and secured a 5&3 victory, showing just why US captain Tom Watson had made a mistake in leaving them out of the action on Friday afternoon.
Jim Furyk and Hunter Mahan proved a potent partnership as they snuffed out Jamie Donaldson and Lee Westwood 4&3.
Jimmy Walker and Rickie Fowler also managed to snatch a half against Rory McIlroy and Ian Poulter, and only the previously successful partnership of Justin Rose and Henrik Stenson managed to secure a European victory, 3&2 over Bubba Watson and Matt Kuchar.
The Americans had managed to close the gap going into the afternoon's action, but that would be as good as it got for them on Saturday.
Graeme McDowell and Victor Dubuisson, the surprise partnership of the week so far, returned to action to claim a big 5&4 win over Jimmy Walker and Rickie Fowler, who had clearly played one match too many in making their fourth appearance.
McIlroy rejoined his partner from the day before, Sergio Garcia, and the pair grinded out a 3&2 win over Jim Furyk and Hunter Mahan – their first full point of the week.
"It's nice to put that first win on the board this week. We have had some great battles, even today, and we were able to get the better of Hunter and Jim. It's just great to put a point on the board and inch us closer to the win," said McIlroy.
Garcia added: "I think Rory beat three guys today in foursomes – that's not easy to do! I wasn't at my best. I was a little bit nervous. He played just amazing."
Donaldson and Westwood headed back out and completed a 2&1 win over Zach Johnson and Matt Kuchar, handing Europe their third point of the afternoon.
New partnership Martin Kaymer and Justin Rose were 1 down with 1 hole to play against Spieth and Reed, but managed to snatch a valuable half by winning the last.
That gave the Europeans an incredible four-point lead, and McGinley's charges will no doubt be eager to head out on Sunday and finish the job.
"The guys were brave again today, but they produced again. It's been a great team performance. Collectively as a team everyone has pulled their weight and collectively we've come together," said McGinley.
"My job as captain is I'm half a day ahead of everyone else. I've had my idea of where we're going with the singles tomorrow and all afternoon I've been discussing it with my vice-captains. We'll discuss it with a few of the players. The eraser has been used a few times!"
Watson could do little but acknowledge his team were thoroughly outplayed, even as he had to answer tough questions about leaving Phil Mickelson on the bench for the entire day.
"In the infamous words of our President: we got shellacked this afternoon," he said.