Europe's best brace for battle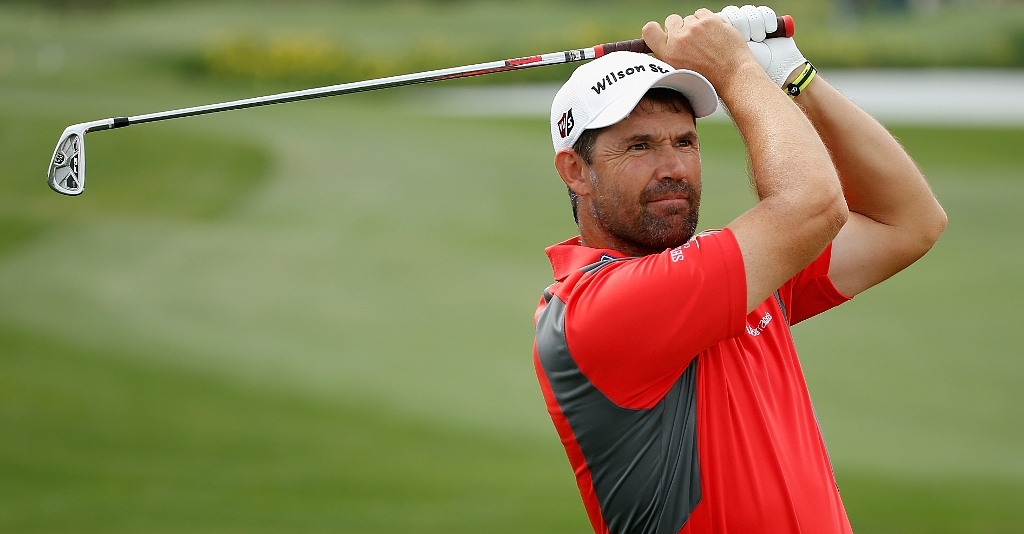 Europe's Ryder Cup captain Paul McGinley wants his players to take on the stature of gladiators when they walk onto the first tee at Gleneagles.
The pressure is mounting as the contest nears, and while McGinley knows that every player chooses to deal with the pressure differently, he is doing what he can to help prepare his charges for that first tee shot.
They may be the favourites to retain the cup with betting sites like Paddy Power, but McGinley knows past history won't help for much when the contest arrives.
"I'm very keen on the players walking to the first tee rather than being taken there in a buggy, although some may choose to do so," said the Irishman.
"I think it's important to walk to the tee and we want to bring it to life – a bit like gladiators walking into the arena as you walk up that hill coming out of the tunnel.
"The crowd will get a glimpse of them from the huge stands that are there and from the hospitality (area); it should be an electric atmosphere."
McGinley has even gone so far as to make the walk to the tee more aesthetically pleasing.
"It was a grey, miserable tunnel for carts to go under (but now) we've got flowers and, to be fair to America, half of it is red and half is blue," he said.
Lee Westwood, a veteran of an incredible nine Ryder Cups, knows more than most what to expect.
"I was nervous on the first tee at Valderrama (his debut in 1997) and that was without the 3,000 seats at the first tee and all the hype," he said.
"I would imagine for the rookies it's going to be a bit of a shock. It's a bit of an intimidating atmosphere, but nothing they can't handle.
"It really gets you going and gets the juices flowing. It's changed a lot, though.
"It's getting more and more like a cauldron-type atmosphere, an amphitheatre to get your round off.
"Nothing prepares you for the Ryder Cup and getting on the first tee there and the atmosphere.
"I played with Tom Lehman in the singles in 1999 and he got the crowd to sing the national anthem. That was sort of the build-up to the atmosphere that there is now really around the first tee."
Graeme McDowell, meanwhile, admits the pressure of the Ryder Cup can at times be tough to bear, though he tends to embrace it when it does come.
"I'm a guy that certainly embraces high-pressure scenarios and tries to put them in perspective and realise that that's why I practise and that's why I should try to enjoy it," the Northern Irishman said.
"Not that those types of scenarios are easy to enjoy – they are very painful.
"They're very unusual because you crave them but when you're actually there you kind of wish you weren't because it's very hard and all you can think about is not messing up.
"2010 [when he holed the winning putt] was the most nervewracking experience probably of my life.
"I thought I would be nervous going into the delivery room four weeks ago (for the birth of his first child) but I don't think I will ever be that tight and that nervous again in my life as that back nine against Hunter Mahan in Celtic Manor.
"Hitting the first tee shot at Medinah a couple years ago was a very bizarre experience.
"I felt very calm and confident as I went to the first tee; the noise was amazing and everyone's excitement levels had peaked.
"I remember putting the tee in the ground, the whole place going deathly silent and standing over the tee shot thinking to myself, 'This is just the most bizarre feeling I've ever had in my life'.
"I didn't put a very good swing on it, like my head was genuinely elsewhere taking in how surreal the moment and the environment was from sort of high noise levels to absolutely zero. The silence level was amazing.
"The great thing about the Ryder Cup is it's Sunday-afternoon pressure from the first tee shot on Friday morning."
Make the upcoming Ryder Cup even more exciting by having a little flutter with Paddy Power, who have all your betting needs covered.