Europe are looking good for this one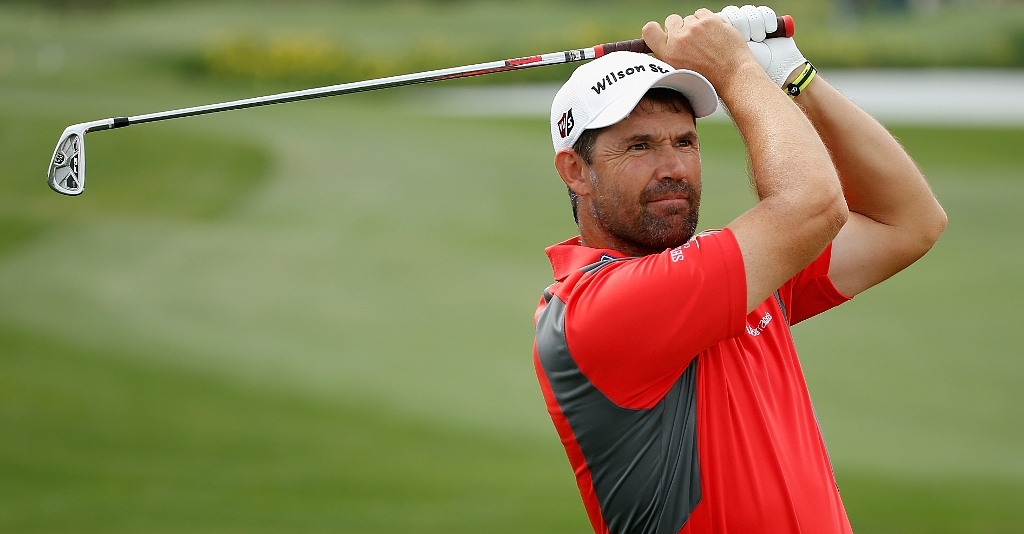 Jose Maria Olazabal believes his experience, the quality of his team and some inspiring memories of his old friend Seve Ballesteros will help break continental Europe's winless drought in the Seve Trophy this weekend.
Great Britain and Ireland, captained this year by successful Ryder Cup captain Sam Torrance, have won each of their last six Seve Trophy encounters against Continental Europe, but Olazabal, who led Europe out of a looming defeat to a miracle Ryder Cup victory over the USA on American soil at Medinah Country Club in the US last year, is convinced that he will have more than enough fire-power and motivation among his troops to turn things around this weekend at posh Saint-Nom-La-Bretèche golf club outside of Paris.
Europe will be missing big guns Henrik Stenson, recent winner of the FedEx Cup championship, Martin Kaymer and Peter Hanson, a late withdrawal this week because of injury – he has been replaced by Spain's talented Gonzalo Fernandez-Castano – but this will be more than evened out by the fact that standout stars like Rory McIlroy, Lee Westwood, Justin Rose, Luke Donald and Graeme McDowell were all not available for Great Britain and Ireland and if anything 2013 may just be a good year for Europe to strike back.
With a good mix of seasoned winners like Thomas Bjorn and Miguel Angel Jimenez and some hungry, up-and-coming younger guns like Nicolas Colsaerts, one of golf's biggest contemporary hitters, Italian Matteo Manassero, Dutchman Joost Luiten and Dane Thorbjørn Olesen, he has more than enough talent to get the job done.
And he knows it.
What he is not so sure of is whether he can get his multi-nation squad working together as a highly-charged, close-knit unit.
"This tournament means a lot to me for reasons that I think everyone knows. It is a competition that was very close to Seve's heart and something that meant a lot to him. For me to be captain is very special and a great honour.
"So yes, I want very much to win, and so, I hope, do the players. The fighting spirit is going to be there, I believe, because I think the European team very much want to show that they are capable of improving on our not very impressive record."
Olazabal made it clear, however, that the Cup match would be a sporting contest and not a war.
"I would not like it to change the relationship between the players. That is the beauty of this game – we will give everything we have out on the course, but once it's over we'll shake hands and be friends. That's what Seve would have wanted."
GB and Ire skipper Torrance feels pretty much the same way
He said: "I think anything with the legacy of Seve attached to it is very, very special, so it means a great deal to me to be have been asked back.
"I didn't expect it, to be honest. It came quite out of the blue, but it's a great honour. I'm really looking forward to it and I know the players are too.
"In some ways it is a stepping stone to The Ryder Cup – a taste of The Ryder Cup, if you like – and that is fantastic for these guys."
His GB and Irish line-up won't be a pushover.
It is headed by Ryder Cup stalwarts Paul Lawrie, Scotland's most recent Open winner, and pugnacious Englishman, Paul Casey and bolstered fellow countryman Chris Wood, who remained undefeated in his last Seve Trophy appearances, and quality debutantes like the highly impressive European Tour rookie Tommy Fleetwood, and fellow Englishmen David Lynn, who is only just back from a successful season on the tough US PGA Tour which he was able to join after finishing second in the 2012 US PGA Championship.
Ahead of Thursday's tee-off in the first series of five, fourball matches (there will be another of these matches on Friday followed by two sessions of four foursomes matches on Saturday and 10 singles matches on Sunday) Europe have been established by the bookmakers as the 4/7 favourites with GB&Ire at 11/8.
And that's about right. It certainly weighs up the pre-tournament situation.
Whether the event stays on course for a first European win in some time depends on a whole host of factors – not the least of them being the manner in which the captains put together their two-man fourball and foursomes teams and the order in which they send them out to do battle.
Team spirit and a hunger to win could also play an important role in the final outcome, so in truth we might not be sure of anything until the fat lady sings at Sunday's round of singles.
If there is an overall points tie at the conclusion of the singles matches, both captains will nominate two players from their respective teams to compete in a greensomes sudden death play-off.
THE TEAMS
CONTINENTAL EUROPE
Captain:
José María Olazábal:
Years: 2000, 02, 03, 05; Record: 7-8-3
Players:
Thomas Björn:
Years: 2000, 02, 03, 05, 07, 11; Record: 8-15-4
Gregory Bourdy:
Debut
Nicolas Colsaerts:
Years: 2011; Record: 1-3-1
Gonzalo Fernandez-Castano:
Years: 2007, 09, 11; Record: 4-5-0
Mikko Ilonen:
Years: 2007; Record: 2-1-1
Miguel Angel Jiménez:
Years: 2000, 02, 03, 05, 07, 09, 11; Record: 12-18-2
Joost Luiten:
Debut
Matteo Manassero:
Years: 2011: Record: 1-3-1
Francesco Molinari:
Years: 2009, 11; Record: 5-3-1
Thorbjørn Olesen:
Debut
GBR and IRE
Captain:
Sam Torrance
Debut
Players:
Paul Casey:
Years: 2003, 03, 05, 07; Record: 10-7-0
Jamie Donaldson:
Years: 2011; Record: 2-1-2
Stephen Gallacher:
Debut
Tommy Fleetwood:
Debut
Scott Jamieson:
Years: 2011; Record: 3-1-0
Simon Khan:
Debut
Paul Lawrie:
Years: 2000, 2002, 2003; Record: 3-8-3
David Lynn: Debut
Marc Warren:
Years: 2007; Record: 1-2-0
Chris Wood:
Year: 2009; Record: 4-0-1