Ernie one off the pace at SA Open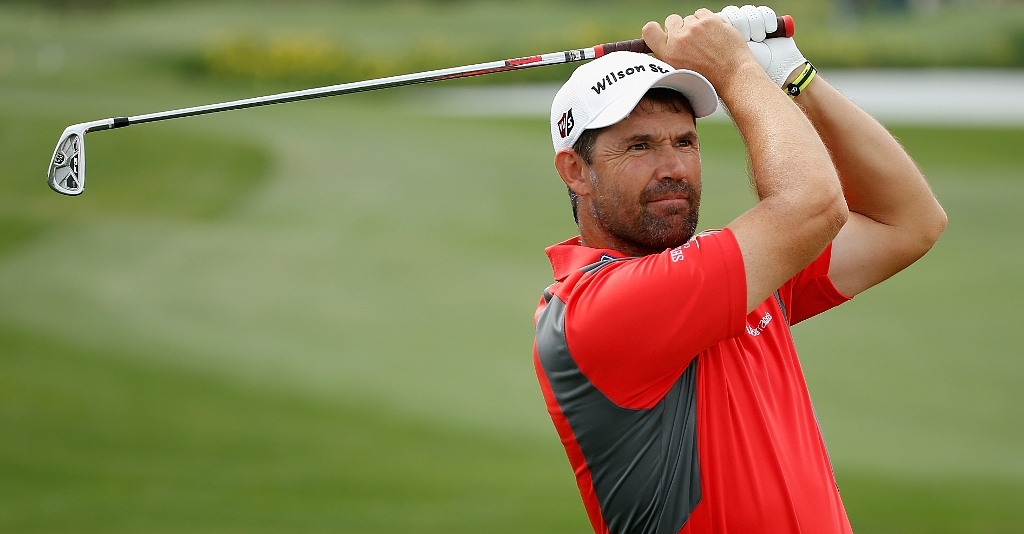 Ernie Els gave his home fans something to smile about by shooting a five-under-par 67 in the first round of the South African Open Championship.
That put the four-time major champion just one shot off the pace set by fellow South African Jbe Kruger and England's Andy Sullivan heading into Friday's second round at Glendower Golf Club.
Els carded six birdies and one bogey to hold the clubhouse lead for most of the day before Kruger and Sullivan were able to better it.
Starting from the back nine, Els started with a disappointing bogey at the 12th, but that would be his first and only dropped shot of the day. He would go on to make six birdies in the remainder of his round – four before the turn and two more after.
He also narrowly missed a birdie chance at the seventh that would have given him a share of the lead, but all in all, a good day for Ernie and a great way to kick off the new year after a disappointing 2014.
"That was nice," Els told the European Tour website. "I was a little nervous here and there but it was so nice to play Glendower in front of my home crowd."
With a ban on longer putters set to come into effect in 2016, Els has reverted back to the normal putter, and admitted short putts were still a bit nerve-wracking at this point.
"I have been working on that a little bit, taking a little distance off and trying not to hit them too hard," he added.
"Coming off the fairway they were coming out nice and crisp so I enjoyed my iron shots today.
"We have had a nice start now and I want to keep it up, get better on the greens a little more and see where we end up."
Co-leader Sullivan, meanwhile, played the front nine in just one under par, with a double bogey at the fifth all but cancelling out three birdies at the second, eighth and ninth.
Most of his gains came on the back nine, where he followed up three successive birdies from the 12th with an eagle at the long 15th.
"On the 15th I actually missed the fairway," he said of his eagle. "I drew some sort of good lie in the rough. I got it to the front edge with a rescue and as soon as I hit the chip it checked up on the third bounce and it was tracking. Nice when they come off. The chip was about 40 yards."
Kruger's six-birdie round was blemish-free, featuring two birdies on the front nine and four more on the back.
Els shares joint-third with countryman Richard Sterne and Denmark's Lasse Jensen, while David Drysdale, Charl Schwartzel and Jordi Garcia Pinto are on four under par, two shots off the lead.