Dyson worthy of Gleneagles bet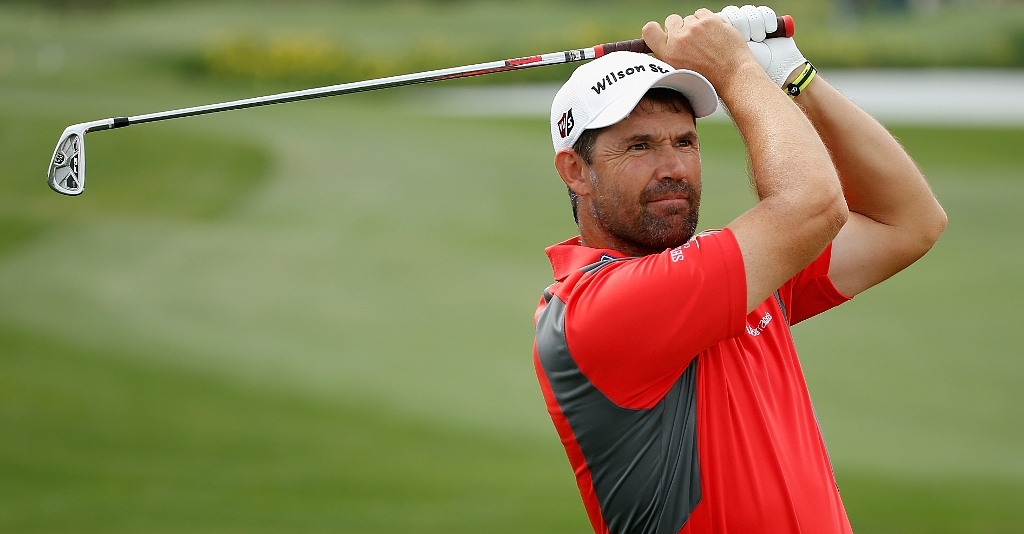 After a four-week hiatus of sorts, the European Tour returns in earnest this week with the Johnnie Walker Championship at Gleneagles.
Played on the Centenary Course, next year's Ryder Cup stage, it's an event which offers over a decade's worth of course form even if modifications have been made in advance of next year's spectacular, the most notable of which were put in place 18 months ago.
Little has changed from last year when Paul Lawrie cruised to a four-shot success over Brett Rumford thanks to what he described as one of the best ball-striking weeks of his career, comments which help us to identify what it takes to play well at this 7,296-yard par 72.
Certainly, it pays to keep it in play and while the likes of course specialist Mark Foster have labelled it a big-hitters layout, the key is controlled aggression because it's hard to compile a score without respect for the dangers that lie off the straight and narrow.
As is the case with most Jack Nicklaus layouts, there's some width off the tee here but it's a well guarded course and the green complexes, which run superbly, are hard to hit and difficult to read.
Recent winners have tended to offer a clue – be it via their exploits at the course previously or the hard to explain but very evident ties between this layout and some others on the circuit – but there have been some big surprises over the years, too.
Sadly, we can't keep this simple and follow last year's formula.
Lawrie followed in the footsteps of 2011 champion Thomas Bjorn in adding this title to the Qatar Masters, and there are several other players – Rumford and Victor Dubuisson to name but two – who suggest that a similar skill set is required for Gleneagles and Doha despite the thousands of miles which separate them.
But Chris Wood, the reigning Qatar champion, isn't playing. Neither is George Coetzee, second there and a previous runner-up here. Indeed, there are few men from the top 20 in Qatar who are playing here so it's hard to use the link, although I must admit to considering Doha specialist David Howell strongly.
I'll instead go for an easier to explain approach and make Simon Dyson the headline selection.
First and foremost, Dyson has returned to form of late with finishes of fifth in France, 12th in the Scottish Open and ninth last time out in Russia.
He ranked third for driving accuracy and fourth for greens in regulation at Tseleevo last time and that bodes very well, particularly as that course is also a par 72 designed by Nicklaus and produced an identical winning score to last year's Johnnie Walker.
Dyson has other previous on Nicklaus layouts, chiefly a victory at Emeralda Golf & Country Club in Indonesia, and while he missed the cut here last year he was 15th in 2011 and sixth in 2010.
The Yorkshireman ranks 19th in greens in what's been a most disappointing season by his standards, and there's little doubt he's been held back by the putter – usually a strength.
However, there have been positive signs lately and that may well be down to the fact he needs to get moving to make the top 60 in the Race To Dubai and the season-ending Dubai Tour Championship.
Before the Russian Open, he told Sky Sports: "I really want to make the Tour Championship and I have eight tournaments left to try and get into that top 60.
"If I can continue the form I showed in France and Scotland then I will have a good chance to do it because I have been paying really well recently and I just want to keep playing and keep that going.
"I was actually shocked at how well I played in France because I have never played that well there and with six holes to play, I really had a chance to win it.
"I was really happy to finish fifth there on a very demanding golf course that I hadn't really enjoyed before.
"The next week in Scotland I was still playing well but was so tired on the Friday that I dropped a few shots and all of a sudden I was three over for the day – although I did recover."
As a three-time winner of the KLM Open and past Alfred Dunhill Links champion we know that Dyson operates both in the wind and in Scotland, and in what's a weaker than usual Johnnie Walker field he's not far off being the man to beat in my eyes so I'll take 40s and go win only on a born winner.
Another slightly curious link that we can draw is that between this course and Barseback, former host venue of the SAS Masters.
Marc Warren helps establish the correlation having won both events and at 33/1 I think he's worth backing to go in again here.
I'm sure there are many who remain unconvinced by the Scot given the opportunities he's undeniably wasted over the past year, but rather than hold that against him I take it as a positive that he could well have won three times in 12 months on the European Tour.
Clearly, any two-time winner has what it takes to get over the line and reading back through his reflections on what happened at the Scottish Open last year, when he clearly should've won comfortably, it strikes me that he's prepared to focus on the positives himself and it's that attitude which has allowed him to get back on the bike.
I certainly don't think he did much wrong when losing out in a play-off for the BMW PGA Championship in May and that provides further evidence that he relishes the challenge of playing close to home.
Warren arrives in cracking form and really enjoyed the PGA Championship in New York last time where he defied a poor start to finish a superb 12th.
"Yeah, very delighted," he said. "To finish in a major, especially the PGA, with three rounds in the 60s is very pleasing."
He added that he'd found a way of staying committed to every shot and it helped him produce the goods at Oak Hill, and I think it can do the same at a track he conquered in 2007 when winning the title via a play-off.
"This course, I can just stand on every tee and see what the tee shot requires, and into the greens, as well," he said here in 2011. "It's not every golf course that you go to that you have that luxury. I'm just really comfortable here."
Combine that comfort with a superb season that sees him sit 18th in the Race To Dubai, and the fact he's hit the frame in the Scottish Open and the Dunhill Links as well as winning here, and Warren makes a great deal of appeal.
Both Rafael Cabrera-Bello and Pablo Larrazabal caught the eye this week and it's the latter who gets a marginal vote.
It's been both a rewarding and a frustrating season for Larrazabal, who in his last 14 events has either missed the cut or finished inside the top 20 and has five top 10 finishes since late March.
He's well aware of the changes he needs to make to truly establish himself among the game's elite and has just turned to Chris Rice, former caddy for David Horsey, in order to find an extra edge.
There's been a good deal of debate recently over how much a caddy impacts a player's performance but I'm in no doubt personally – just look at Adam Scott's achievements since Steve Williams took over – and a switch could kick Pablo back into life.
Interestingly, this very tournament offers evidence that this isn't an unreasonable hope for us punters, because last year's third Romain Wattel was playing his first event with a new caddy having missed two of his last three cuts.
Although Larrazabal has missed the cut in his last three events, he was an excellent fourth in the Irish Open and two years ago finished in the tie for second here having been eliminated in a play-off won by Bjorn.
There are of course risks attached when backing anyone who is so wildly in and out at the moment, but at 32nd in greens in regulation this season and 24th in putts per GIR this rates a good event for Pablo to flourish again if his new bag-man can get the best out of him.
Going back to that Barseback form, Danny Willett is next on my list.
Willett has had a busy time of things off the course recently having recently married and switched management groups, but he's been quick to produce results again with a solid run of 15th and 40th in the last two majors.
He was 11th behind Ricardo Gonzalez at Barseback in 2009, a performance which came during his first full year on tour, and while alone that's not enough to suggest he can build on a modest Gleneagles record it's something of a positive.
More interesting is the fact he's since become a European Tour winner at the Nicklaus-designed Gut Larchenhof and again that course is very similar in yardage and scoring to Gleneagles.
Willett is currently 56th in the Race To Dubai rankings so has every incentive to press on over the coming weeks and secure his spot in the lucrative season-ending event, and his putting and greens stats resemble those of Lawrie prior to last season's win.
Like Lawrie and Gleneagles specialist Rumford, Willett has also gone very close at Crans in the European Masters and while I can see no obvious tie between that course and Gleneagles bar their place in the calendar, the list of players to have produced at both is lengthy and includes some inconsistent journeymen.
The big issue is that Willett has not got any course form to shout about but it's two years since he played Gleneagles and he was 19th on the back of a missed cut in 2009, which is reason enough to suggest he could replicate the form he's shown in placing twice in the Dunhill Links.
Finally, Magnus A Carlsson looks a shade overpriced and could go well.
The Swede is among the finest players on tour tee-to-green, but a combination of weak finishes and poor putting have so far prevented him from winning.
But this is a venue which rewards strong iron play and if he gets close to the lead before faltering at 150/1, so be it.
Carlsson has previous in the area having placed twice from just three starts in the Challenge Tour's Scottish Hydro Challenge, as well as finishing 13th and fifth in just three starts in the Alfred Dunhill Links.
Those efforts really standout and suggest a liking for Scotland, as does a share of 15th on his last visit here two years ago when ranking eighth in fairways and fifth in greens.
Carlsson led the greens in regulation stats in Russia last time and there's every chance he can take inspiration from the exploits of compatriots Caroline Hedwall and Anna Nordqvist in the Solheim Cup, plus those of Henrik Stenson and Jonas Blixt in the States.
---
Place your tournament bets – and join the Free Bet Club!
---