Dubai thriller looms after Rory's win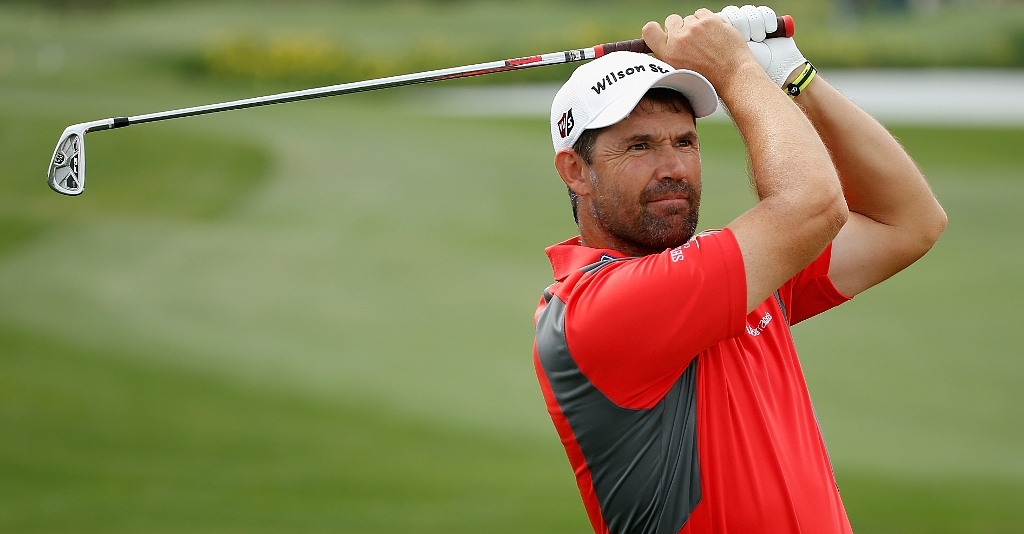 Rory McIlroy has set up a thrilling conclusion to The Race to Dubai with his victory at the UBS Hong Kong Open.
Rory McIlroy set up a thrilling conclusion to The Race to Dubai when he came from behind to win the UBS Hong Kong Open on Sunday.
And perhaps as important, is the fact that he did it in a tournament he has "so badly wanted to win since hat play-off in 2008."
The Northern Ireland World No 2's win at the weekend has put him in range of Luke Donald as the reigning World No 1 seeks to become the first golfer in history to win the money titles on both the US PGA and European Tours in the same year by finishing among the top five in this week's Dubai World Championship at Jumper Golf Estate.
The-22-year McIlroy, who in turn is seeking to oust Donald as the No 1 on the World Rankings list, put Donald's latest double-money list winner dream on hold with a remarkable display at Fanling where he cheerfully topped off his triumph by chipping in from a greenside bunker at the last to finish at 12 under par.
There were five birdies and no bogeys in the reigning US Open Championship's closing 65 as he held off a string of challengers.
McIlroy eventually finished two clear of France's Gregory Havret, who also shot a 65, and now heads to Jumeirah's Earth Course needing a second consecutive victory and for Donald to finish outside the top nine if he is breast the tape first in the final hours of the Race To Dubai
"I've wanted to win this tournament so badly since that play-off in 2008," said McIlroy, who has now finished second, second, sixth and now first in the last four years at Fanling.
"I've had to wait a couple of years to get there, but to get this trophy in my hands is very special.
"It meant a lot knowing that I had to go out there and play well to keep myself alive in The Race to Dubai, and probably to also keep second place in the World Rankings.
To produce the sort of golf I did today was therefore very pleasing.
"One of goals going out today, was to win this tournament to keep myself in with a shout next week.
"That, of course, is very dependent on what Luke does because he's got such a big lead – if I can somehow get myself into contention next week, you never know.
"Another little bit of motivation was I woke up this morning and saw Lee Westwood shoot 62 in Sun City, and I thought I really needed to win to stay above him in the World Rankings, and there you go.
"It was nice to be able to do both.
"I'll always come back to the tournaments that I love and Hong Kong is one of those tournaments. I absolutely love it here and it will be great to come back next year and defend this title."
McIlroy's win was an incredible finish to a day that saw the lead change hands a number of times, but he was delighted with the battling nature of his display, having claimed both his previous European Tour titles after holding a big lead going into the final round.
"This week there have been glimpses of really, really good golf," he continued. "On Friday and Saturday, I really did struggle.
"To be able to win golf tournaments when you're not playing your best is what the likes of Tiger [Woods] did week in, week out, whenever he was winning seven, eight, nine tournaments a year.
"That's something, if you want to be a great player, you're going to have to be able to do and I feel as if I'm learning to do that as this great win showed.
"To come from behind, and to draw level after nine holes and then to play very solid golf on the back nine and be able to close it out, it's something I probably haven't done before.
"It was a different win – it would be nice to be walking up the last with a four shot lead every time, but that's just not going to happen. It was nice to have to finish it off like this."
Defending champion Ian Poulter, who had picked up three birdies over the front nine, draining a mid-range putt at the ninth to climb to seven under, before gaining further shots at the 12th and 14th to move to nine under par.
But a bogey at the 15th halted his momentum and the Ryder Cup star eventually signed for a 66 to finish behind Peter Hason who claimed sole possession of third place, and alongside Richie Ramsay and Pariya Junhasavasdikul in fourth on eight under par.
"Disappointing, I came to defend and I've come up shy," Poulter said of his performance.
"I thought I had a chance today. I got off to a very good start, birdies at two and three and a sack full of chances from there on in.
"I got it to nine under and I just flushed it on 15, pitched two yards short of the pin and it's gone through the back of the green. A costly bogey at the wrong time."
Meanwhile there was no change in the top 60 who will appear in Dubai next week – Christian Nilsson hanging onto 60th place ahead of Scotland's Stephen Gallacher.