Dredge hits the front in Denmark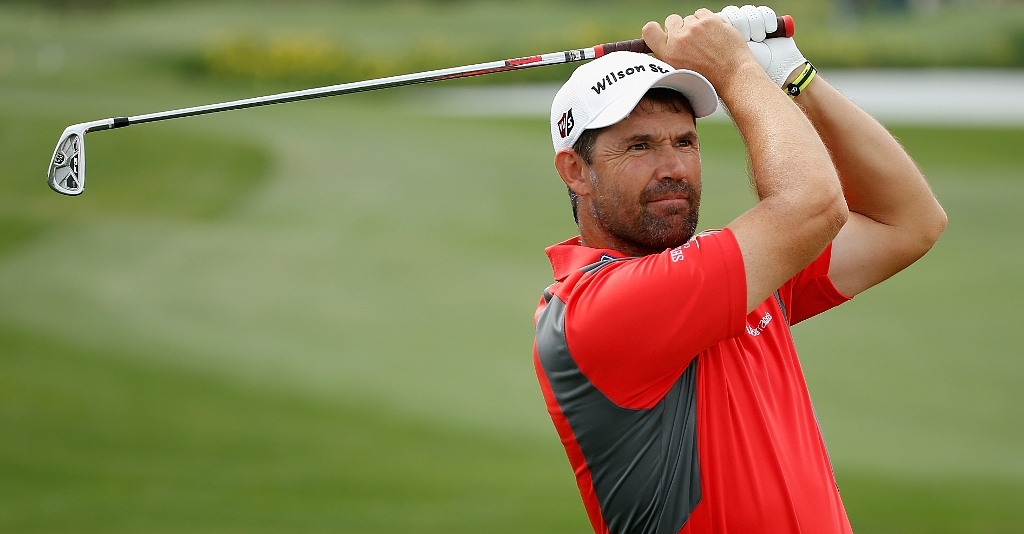 Bradley Dredge opened up a commanding four-shot lead after the second round of the inaugural Made in Denmark.
While Thomas Bjorn and Felipe Aguilar matched Dredge's opening 65 on day one, neither player could keep up with the Welshman's pace on Friday.
Dredge shot a two-under-par 69 on another day marked by testing conditions at the Himmerland Golf & Spa Resort.
That gave him a four-shot lead over Simon Wakefield, who moved into second place with a 67.
Home hero Bjorn could only manage a two-over 73 and now lies in a tie for third on three under alongside fellow Dane Thorbjorn Olesen and British duo David Drysdale and Garrick Porteous.
Dredge made two bogeys and a double-bogey on the day, but was also able to add six birdies on his card.
He was one over for his round when he reached the 13th, but played the last six holes in four under to pull away from the rest of the field.
"If someone had said I'll give you a four shot lead after 36 holes you would take it," said Dredge. "We're halfway through the tournament and I've been in similar positions to this before.
"I know a lot can happen and I've got to play really well over the weekend. There are some really good players chasing me so I have to keep playing the way I have been and convert the chances I get."
Wakefield's haul of five birdies was spoiled only by a closing bogey at 18. Still he was happy with his round.
"I actually felt I played pretty well," he said. "I was here in 1999 and finished ninth in a Challenge Tour event, but I don't remember the course at all. I remember staying on site in a house, but I don't remember anything of the course.
"So arriving on Tuesday, I was excited to play the course but we didn't get chance to play. The first time to see the course yesterday was nice and I played lovely today."
Olesen grinded his way to a 70, and made the most of the local support.
"It was a bit easier today and I was not on top of my game," he said. "I put myself in some awkward positions off the tee and I didn't have decent control.
"I made it tricky for myself. It's scoreable out there so I'll probably have some catching up to do. I had hoped to shoot a few under today but I didn't quite play well enough. I was fighting all the time.
"The crowds have been great," he added. "It's like playing a major championship out there. I've never seen anything like it. It's incredible and it really gave me a big boost out there. I just tried to keep going for them.
"I was grinding it out today and I managed to get it under par. It was a great feeling being in front of this crowd. It's good fun. I can't imagine what it is going to be like over the weekend."
Bjorn, who managed just one birdie amid three bogeys, said: "It was just not quite there. My wedges were poor, which is unlike me, and I didn't really take advantage of those short holes. One birdie all day isn't really going to do it as you are going to make some birdies in these conditions."