Donald's sights set on money titles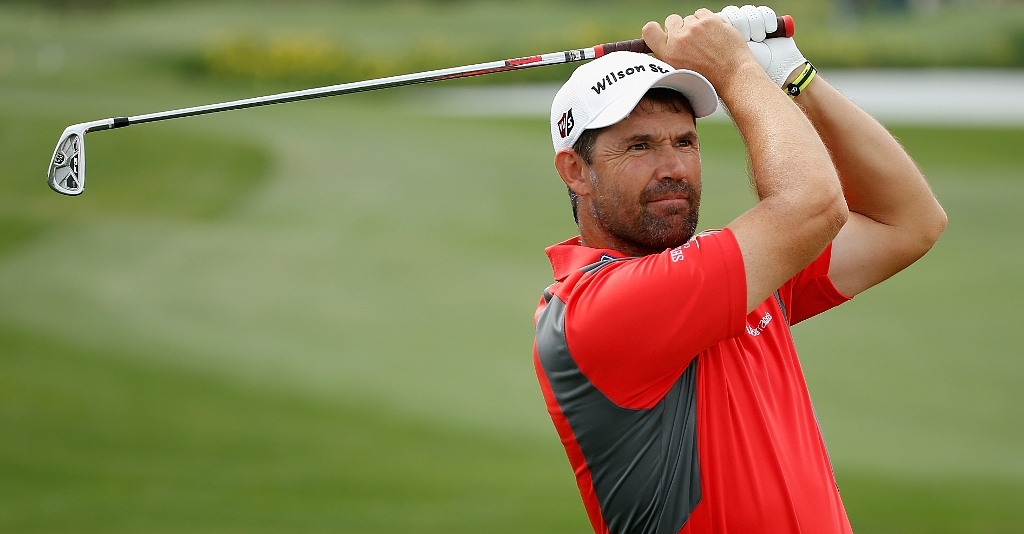 World No 1 Luke Donald is looking to finish 2011 as the leading money winner on both sides of the Atlantic.
It's now too late to win his first major this year, but World No 1 Luke Donald is looking to make history in 2011 by becoming the first man to top the money lists on both sides of the Atlantic.
Right now he has a lead of £1.4million over US Open champion Rory McIlroy on the European Tour's Race to Dubai, but things are much tighter on the US Tour.
There his lead over 2011 American up-start Webb Simpson is only $68,971, this after he overtook the American by finishing joint third in the Tour Championship on Sunday.
As things stand now, Donald has no plans to play in any of the four remaining US Tour Fall Series events – unless he has to.
His current option is to concentrate on this week's Dunhill Links Championship and the defence next week of his Madrid Masters title before taking his winter break.
But the 33-year-old US-based Englishman told the media ahead of the Dunhill that if Simpson overtakes him, he could be tempted to compete in the US Tour's final event, the long-winded Children's Miracle Network Hospitals Classic, at Disneyworld from October 20-23.
Simpson himself is unsure of where he will go from here and has not yet to confirm if he plans to play any more events this year, but if he did contest the penultimate event at Sea Island or the final one at Disney, he would need to finish around 20th to overtake Donald.
Asked about why he would like to win both money titles, Donald said: "Quite simply because no-one has ever done it.
"You're always trying to achieve things that no-one has ever done. It would be pretty special.
"It's not easy playing both tours, you spread yourself a bit thinly. You have to play well at the right events, the big events. I've picked off a couple of good events and it would mean a lot to top both money lists.
"Webb might think about playing another event because I think winning the money list comes with a five-year tour exemption and he was struggling to keep his card last year.
"I'd have to weigh up the pros and cons. I might be better served to rest. I'm not sure Webb is playing an event; he might be tempted and I might be. I could play Disney, take my daughter (Elle, who was born last year) to Disneyworld, but we'll cross that bridge when we comes to it.
"A lot is dictated by my wife Diane being due in six weeks."
While Donald's lead in Europe is substantial, at least two of his nearest rivals have certainly not given up hope of catching him.
McIlroy is embarking on a 12-week road trip which includes tournaments in Korea, China, Dubai, Thailand and Bermuda, while Westwood is favourite to win his second Dunhill Links title at St Andrews, Carnoustie and Kingsbarns this week.
"I think Luke being here tells you he doesn't think he's out of sight," said Westwood, who topped the money list in 2000 and 2009 and is fourth in the current standings, £1.6million behind Donald. "He's playing here and Madrid next week.
"He obviously thinks that the guys around him are good enough to win the rest of the events that he's playing. I feel like I can win here, China and Dubai and that will surely give me enough money to go past him."
The first prize of £515,000 would still leave Westwood or McIlroy with a mountain to climb, and McIlroy is somewhat more circumspect about his chances.
"Luke's playing very, very consistently," said McIlroy, who has finished third in his last two European Tour events.
"He seems like every time he tees it up he finishes in the top five, and if he does that he's going to be very difficult to beat.
"But that's the goal at the end of the season. I feel like if I can concentrate on just trying to win tournaments, then the Race to Dubai will take care of itself. But I want to try to get closer to Luke and put a bit of pressure on him with a couple of events to go.
"I want to get a win before the end of the season. I feel as if I'm playing well enough. If I can keep getting myself in contention and giving myself chances, I'll hopefully put my foot through the door and get another win."