Donald best of the Big Four?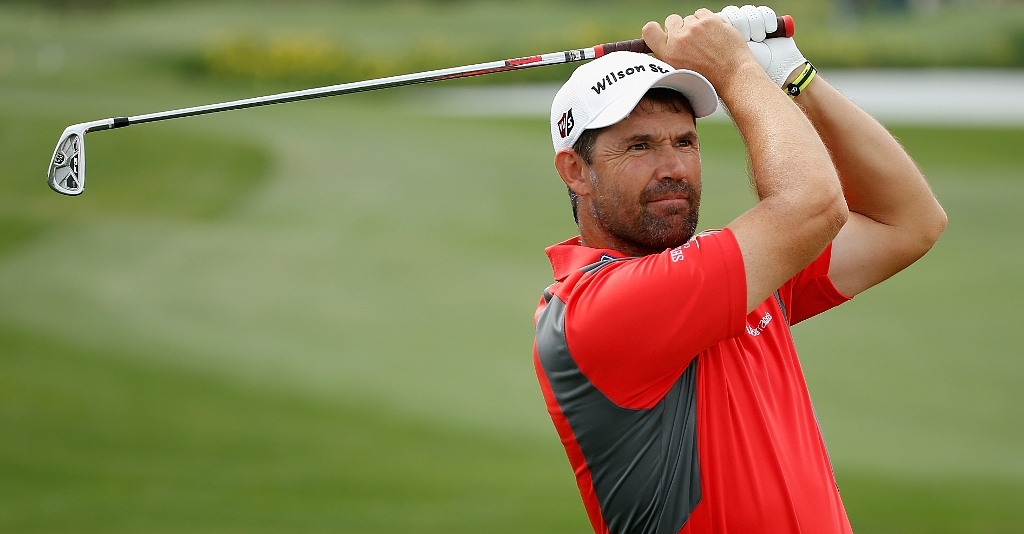 All the big guns will be teeing off in the Deutsche Bank Championship on Friday, including Rory McIlroy, Luke Donald, Tiger Woods and Lee Westwood, the World Nos 1, 2, 3 and 4.
On Friday?
Yes that's right this week's second leg of the FedeEx Cup play-offs at TPC Boston in Norton, Massachusetts, will start a day later than usual so that it can finish on Labour Day Monday.
It has been planned that way and of the World's four most highly ranked players it's the ever-solid Donald who looks the best fit to win this one – unless of course the hugely talented, but not always consistent McIlroy and Woods manage to bring their A games to what is considered to be one the easiest of the four courses in this year's Play-offs.
At a modest 7,214 yards, this par-71 layout averaged 70.33 last year, the first time in four years that its average had edged over 70 – but this was almost certainly because of the gusty winds that blew over the course and gave it some additional teeth in the final round.
Is it set to blow again this year?
Yes, a little on Friday when a West South Wester will get up to 16mph but that's about it, according to Golfweather.com latest forecasts.
Earlier in the week there was a threat of rain at the weekend, but the latest forecast suggest that all four days of play will be dry and free of rain.
This, of course, should play into the hands of the best GIR specialist stroke players and putters like Donald, who has finished inside the top three for the last two years at TPC Boston with a stand-out aggregate of 30-under par and an average of 67.25 strokes per round.
And his 10th place finish at The Barclays last week certainly won't do his confidence and resolve any harm.
But talking of The Barclays, Brandt Snedeker is another who will have come out with his confidence boosted sky high.
In the end he had to bow to fellow American Nick Watney and finished second, but he will have gained some satisfaction by the form that made him the tournament's only golfer to have kept his score under-par in all four rounds.
It should also help his mind set knowing that he finished in ties for fifth and third respectively at TPC Boston in 2010 and 2011.
As one of the strongest contenders for the multi-million dollar FedEx Cup bonanza, Justin Dufner somewhat surprisingly, but perhaps wisely in the longer term, took a break last week that dropped him from second in the standings to sixth behind new leader Watney, Snedeker, old leader Woods, McIlroy and Zach Johnson in that order.
But for a man who has posted six top 10s in nine starts since his PGA Tour breakthrough victory in April and currently ranks fourth on the PGA TOUR in greens hit and third in birdie average and who can boast a second-place tie at TPC Boston in 2009, he looms as a distinct threat to anyone hoping to win this weekend.
So might big-hitting 2010 Open champion Louis Oosthuizen, who seems to be hitting form at just the right time and led last week's field at Bethpage Black in greens hit in regulation.
Look out too for big bomber Dustin Johnson who finished third in The Barclays and his namesake Zach who has been playing a lot of quality golf all season. .
And Lee Westwood? He's often been up there on the leaderboards and thereabouts, but he hasn't chalked up any notable victories for a while, partly, he believes, because his short game has been letting him down.
Consequently he recently hired short-game specialist Tony Johnstone and it has almost instantly paid off.
In his third round at Bethpage last week, the 43-year-old Englishman made only one bogey despite missing seven greens in regulation and was able to sign for a week-low 68 that helped him finish in tie for 5th.
He'll be playing for the first time at TPC Boston, but if can carry his new-found short game form through to this week, he is another who could be contending for the title on Monday.
This week's field has been trimmed to 100 after which it will be further reduced to 70 for the BMW Championship and then to 30 for the season's FedEx finale, the Tour Championship.
Some of the border-liners needing strong finishes this week to stay in the race include Englishman Brian Davis, who is currently sitting in 70th place, and Greg Owen, who is 76th.
South Africa's former Masters champion Charl Schwartzel is in 71st place and former US Ryder Cup player Sean O'Hair is 74th.