Don't underestimate McGinley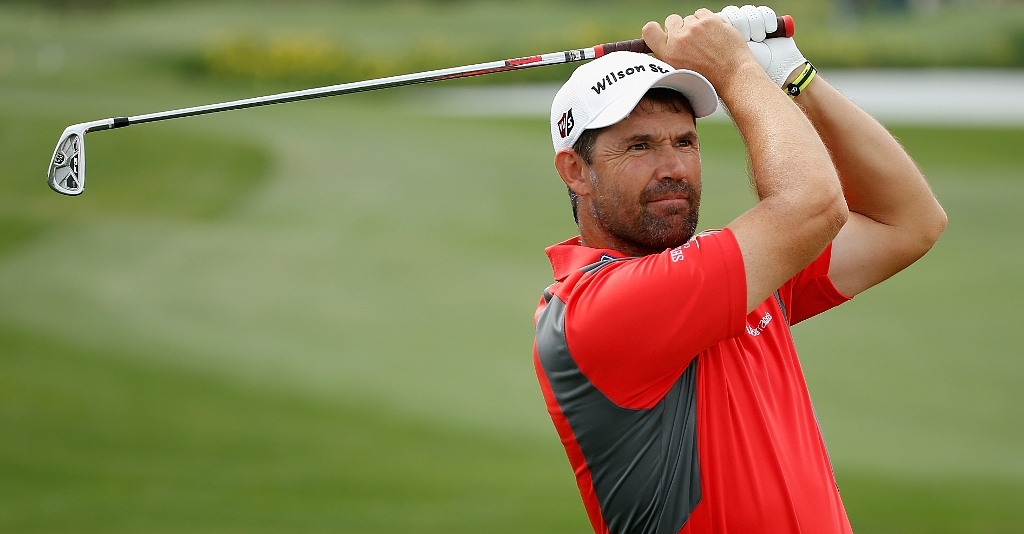 Former US Ryder Cup captain Curtis Strange reckons Paul McGinley could prove to be a formidable leader at Gleneagles next week.
While Strange believes US captain Tom Watson will command the respect of his players, who will all be eager to do their best for the six-time major champion, he has warned against underestimating McGinley – even if the Irishman may not possess Watson's pedigree.
"Tom Watson being captain after so many years I think was a good choice from the standpoint of his age," Strange told Press Association Sport.
"The players will want to do well for him and he will demand a certain amount of respect because of what he has accomplished in the game and brought to the game, which is a good thing. You want your players to play hard for you as well as your country and your tour.
"There is a lot of talk about Tom Watson but do not underestimate Paul McGinley. Tom Watson has a grand championship record, especially over here in the Open (Watson won five Open titles, four of them in Scotland).
"He's been a great ambassador for the game for many, many years and he continues to play well, but Paul McGinley is a smart man, he's a competitor and he captained the Seve Trophy twice so he has experience and Paul will represent his team very, very well."
Strange warned both captains, however, that a loss would see them come in for a lot of criticism.
In the 2002 Ryder Cup, Strange decided to send Tiger Woods and Phil Mickelson out last in the final day's singles matches. It proved to be a poor decision when McGinley secured a half with Jim Furyk, deciding the contest before Phil or Tiger could make a difference.
"I really thought the matches would be really close," said Strange. "I know I got second-guessed, I got crucified over that.
"When you really feel the matches would be close coming down the last, I want my best guy last, especially when you're playing at The Belfry. It would be different playing somewhere in America, but playing on foreign soil I'd want my best player (Woods) playing last.
"You got Phillip Price beating Mickelson, you got some other players that lost you didn't think would lose and then you have Tiger, who was down to (Jesper) Parnevik all day long which does not send the proper message out to the rest of the team that he's doing his job.
"A lot of things you can second-guess but Europe played very well to start with and got off to a good start with Colin Montgomerie (beating Scott Hoch 5&4) which was important. You do the best you can at the time and move on but it certainly would have been a bit sweeter dinner and cocktails that night if we won."
Tiger will not play in this year's Ryder Cup due to ongoing back problems, and when asked about Woods' performance in 2002, Strange said he wished the then World No 1 was more engaging off the course in terms of the team environment.
"The only thing I wished he would have done more of, as he was still by far and away the best player on my team, is take a little more of a vocal role in the team because he doesn't say much, he leads more by example," said Strange.
"The Ryder Cup is different to anything else we do and if you're playing with Tiger there's nothing wrong with hearing Tiger say 'Come on let's beat 'em, let's play hard and beat their ass' and having Tiger encourage you. He doesn't do that very often, he's very quiet.
"If he's like that still now I would want him to be more vocal in the team room and on the golf course. You can only do what your personality will allow you to do. I'm not being critical, we are all way too critical of Tiger to start with, everything he does, but that's the only thing I hope he would be better at because it is about team building, it's about rooting for each other and motivating each other to do well that week.
"I don't suspect Jack Nicklaus or Arnold Palmer were like that either. They were the best players in the world at the time, their environment does isolate them from the rest of the players somewhat.
"You're not the best on your tour because you're friendly, cordial, accommodating to everybody under the sun. There's a certain point of selfishness that goes along with it. But I think Tiger cares more about the Ryder Cup than people let on."
Curtis Strange was speaking on behalf of Standard Life Investments, Worldwide Partner of The Ryder Cup (visit YouTube.com/standardlifeinvest for exclusive Ryder Cup content).