Different course, no problem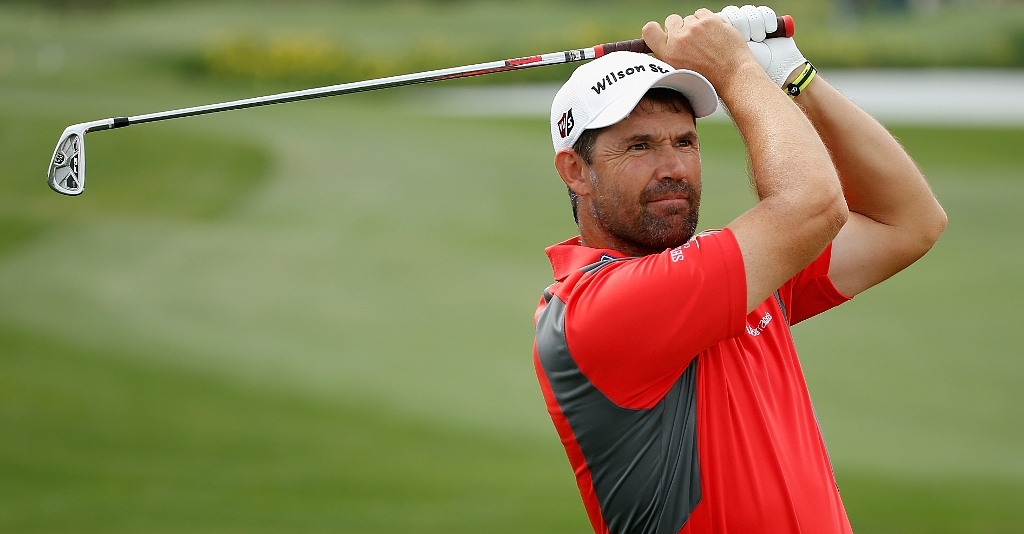 Paul Lawrie will have to defend his Open de Andalucia title this week on a different course to the one he won it on last year.
Paul Lawrie will have to defend his Open de Andalucia title this week on a different course to the one he won it on last year.
The veteran Scot won his first European Tour title in nine years 12 months ago when he beat Sweden's Johan Edfors in this event when it was played at Parador de Malaga Golf.
But this year he'll be teeing off at the at Aloha Golf Club, a classic Javier Arana design which opened in 1975 and has hosted the Open de Andalucia twice before.
Will this reduce his chances?
Not in Lawrie's eyes.
To start with, he is currently playing some of his finest golf in the 13 years since he won The Open in 1999 and he will go to his tee off on Thursday boosted by the fact that his latest Tour triumph, which came as recently as last month's Commercialbank Qatar Masters, has hoisted him into fourth place in The Race to Dubai and put him back into that all important Top 50 bubble (at No 45) which automatically qualifies him to play in all the WGC and Major events.
But, perhaps, equally as important, is the fact this year's Andalucia tournament will again be hosted by his old friend and Spain's much admired Miguel Angel Jimenez and gives him inspiration to win again on a course he knows and is looking forward to taking on again.
Speaking ahead of the event in Spain this week Lawrie said: "With it being Miguel's tournament, you really want to defend your title and also look after a fellow player, so I'm really looking forward to it.
"When I won it last year, I didn't realise it'd been nine years since my last win until someone told me afterwards. I maybe haven't won as many titles as I should have in my career, so it's always nice to win and hopefully I can put on a decent defence.
"It might've been nice to defend my title over the same course, but Aloha is a very nice golf course.
"I've played it a few times before, and it's always been in good condition in the past and a lot of fun to play. It's quite short so you don't just automatically reach for your driver on the tee – you have to think about it a bit more, so I'm sure the boys will love it."
Jiménez, whose company MAJ Group promotes the event, had, in the meantime, paid Aloha Golf Club a visit to check up on its condition before travelling to the US for the recent WGC-Accenture Match Play Championship where, like Lawrie, he reached the last 16.
And the cigar-puffing 18-time European Tour winning Spaniard is confident the venue will deliver another successful staging of the €1million event.
He said this week: "Aloha is a great golf course, so I'm sure all the guys will really enjoy playing there. I was there three weeks ago and it was in perfect condition, so hopefully we'll have some good weather and everyone can have a great week. It can sometimes be quite a stressful week because I have so much going on, but I always have a really good time, and I'm sure this year will be no different.
"It's always great to be a part of the tournament. I've been involved for the last six years now, and I'm very pleased with how it's grown in that time.
"I wanted to give something back to the region and to the Tour, and the tournament's the perfect way of doing that. I was born and raised in Andalucía, so I'm very proud of where I come from, and helping to organise the tournament is something that I love to do. It's great for the region and great for the Tour, so I'm really looking forward to the week."
Despite the absence of Europe's Top 10 stars like Rory McIlroy, Luke Donald, Lee Westwood and Martin Kaymer who are currently all playing in the USA ahead of Next month's Masters, The Andalucia has attracted another strong field, with Lawrie being joined by his fellow Major winners Rich Beem of America, New Zealand's Michael Campbell, home favourite Olazábal and Canadian Mike Weir.
The home favourites in the field outside of Jimenez and Olazábal include fellow Spaniards Rafael Cabrera-Bello, Gonzalo Fernandez-Castaño, Pablo Larrazábal and Pablo Martin with the inform Cabrea-Bello perhaps the favourite among them to give Spain its first-ever victory in this event.