De La Riva holds the fort for Spain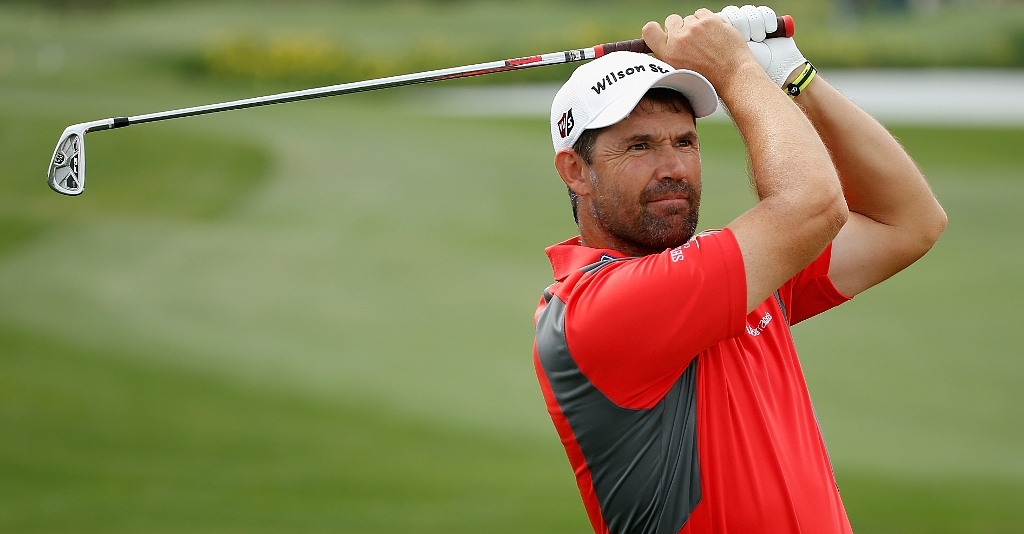 Eduardo De La Riva hung on to his slender one shot lead in Saturday's third round of the Open de Andalucía.
Eduardo De La Riva hung on to his slender one shot lead in Saturday's third round of the Open de Andalucía on the Costa del Sol in Spain.
The 29-year-old Spaniard mixed six birdies with two bogies to shoot a four under 68 for a 12-under total that was just enough to hold off the host of challengers who surged and ebbed throughout this moving Saturday.
In the end it was England's reigning BMW PGA champion Simon Khan and Italian whiz-kid Matteo Manassero, the first-round leader, who came closest to knocking him off his perch,
Both finished at 11-under, Khan after shooting a sparkling seven-birdie, one-bogie 6-under 66, Manassero with a five-birdie, one-bogey 4-under 68.
They in turn are a further shot ahead of the tournament host Miguel Angel Jimenez, who posted a 69, and Englishman David Lynne and South African Hennie Otto, who each posted a 68.
De La Riva, whose father won the Spanish amateur championship seven times and whose mother was the Spanish junior champion on three occasions, played with rare control as he put himself in a strong position to improve on his previous best finish, a third place in the Bankia Madrid Masters and to win his first European Tour title
Manassero, in the meantime, is right on his heels, though, after responding well to losing his three shot first-day advantage, a 25 foot putt at the 12th and a wedge approach to within two feet at the 14th, being the highlights of his five birdies on Saturday.
"I played a better golf from tee to green," said the Italian young gun who two years ago became The European Tour's youngest-ever winner in Spain.
"I made quite an easy 68, if you can say that. It could have easily been a 67 but for that five on 16 (his only bogey).
"Today I played even better than the first day from tee to green and gave myself many chances. My only bad moment was three-putting 16, which pushed me back nearly two shots. Otherwise the rest was all good.
"This course is good for me, I like it, but there are many guys up there, so it's going to be fun tomorrow and I'm happy to be in it," Manassero added.
Khan is up where he is thanks to a a strong finish, a 40 foot birdie putt at the 15th and from ten feet at the next en route to a second-nine 31 and a 6-under 66.
"I've played nicely all through the week and if I had taken a couple more chances I would have been further up," the Englishman said
"I had a figure in my mind, and I thought that if I could play steady and pick up the birdies, that score would be possible.
"Last year's French Open was the last time I was in position to win – hopefully it'll all come flooding back. I've had times like this before when I haven't been up there consistently and I managed to have good weekends. I'm going to enjoy it tomorrow and rely on my game."
Local hero Jiménez, who at 48 is trying to become the oldest winner in European Tour history on the course where he is an honorary member, added a 69 to his previous rounds of 69 and 68.
After birdies at the 14th and 15th he produced one of the shots of the day at the 16th, sending a fairway wood up and over the trees o within five feet before sinking his eagle putt.
Don't write him off.