Curran grabs share of the lead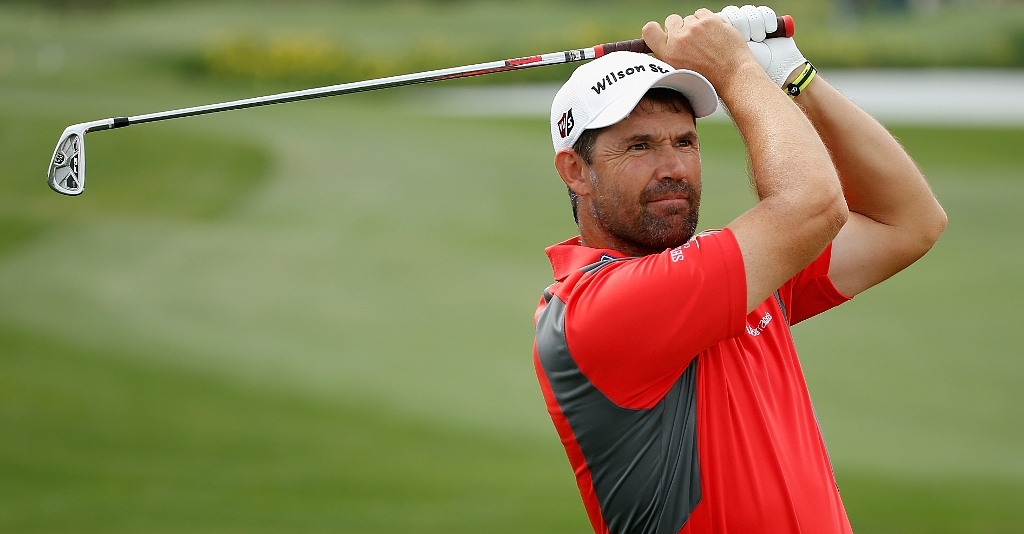 PGA Tour rookie Jon Curran played his way into a three-way tie for the lead after the second day of the AT&T Byron Nelson.
With Friday's action at the water-logged TPC Four Seasons Resort in Irving, Texas, starting three hours late, several players were not able to complete their second rounds.
Curran was one of those to reach the clubhouse safely, and with a superb 63 to show for it, though in reality he was only six under par for his round after rain turned one of the signature par 4s into a pitch-and-putt par 3 at 105 yards on Friday.
He lies on nine under par for the tournament, tied with overnight leader Steven Bowditch, who shot a 68, and multiple-time PGA Tour winner Jimmy Walker, who posted a 66.
Curran missed out in a play-off at the Puerto Rico Open earlier this year, and did not produce much of note in his next six starts. Staying patient has paid off, however.
"There's definitely some low spots throughout the year," Curran said. "The cuts I've missed have only been like by one shot or two. Just here or there I could have made a putt or two, or gotten up and down. Something kind of stupid looking back on it. It's good to get it all together in a couple of days."
Lying just one shot adrift of the three leaders are Cameron Percy (64) and Ryan Palmer (66), while Nick Watney (65) and Hunter Mahan (64) are part of a six-man group on seven under.
Masters champion Jordan Spieth closed with three straight birdies for a 64 and finds himself on six under, just three shots off the lead heading into the weekend.
The situation with the 14th hole, which was eventually changed from from a 406-yard par-4 to a 105-yard par-3 due to its fairway being unplayable, led to a unique situation where there was uncertainty among the players over just what a par score was for much of the round.
"I was able to fire at more pins, not really worry about anybody else," said Spieth. "Really actually helped because I didn't know what score I was at when it's a par 4, 4 par, par 3, don't really know what it's at."
The hole itself also presented an interesting challenge.
"It was really tricky," Spieth added. "We get up there and it's 105 yards, but it's off a steep upslope and really muddy. I don't think we'll see that, if ever, again, something like that."
Co-leader Curran said: "I knew it was a 105-yard hole. I don't think anybody really knew what all was going on. I think it was good that they gave us a chance to get out there and play."