Crazy golfers, great cause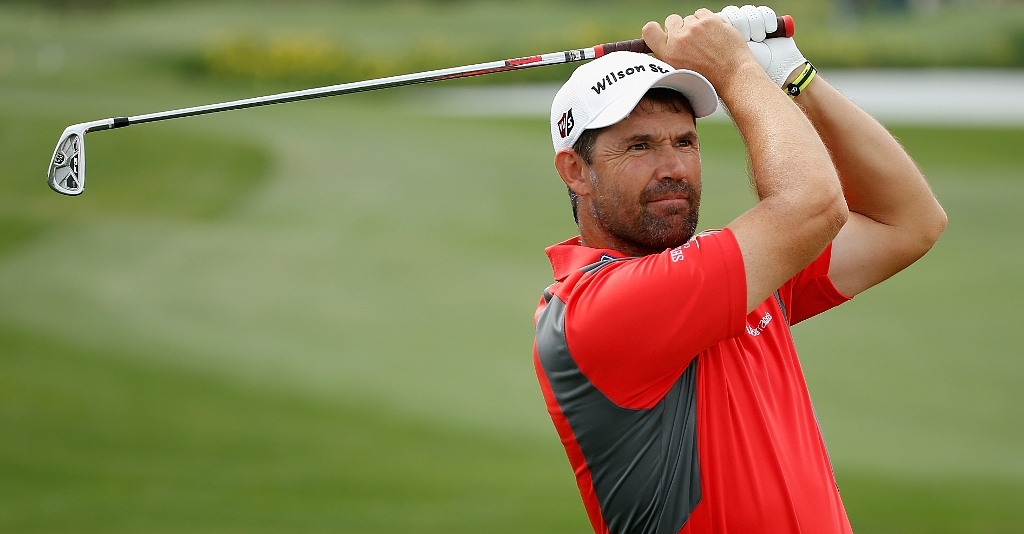 Golfers are a strange breed when it comes to clothes and dress codes.
The first time a woman dared to wear trousers on the golf course the reaction of the men suggested she had done something truly extraordinary – like ask for the vote or something ridiculous like that.
And in the 21st century it is not much better.
Well-cut trousers in modern fabric? Frowned upon. Pleated slacks with enough fabric for three golfers never mind one? Nod of appreciation.
Shorts? Dodgy. Long shorts with high socks (i.e. no skin showing and no relief from the heat)? Just the ticket.
It's little wonder that with so many spurious rules some golfers go a little bit crazy and ditch the dress code entirely.
Remember Tom Kite and his bizarre napkin nappy?
Greg Norman and friends on parade in their pants?
Or Henrik Stenson escaping a water hazard in his boxers?
A couple of years ago – in Southend, England – 30 men probably jumped the shark. They took their kit off and broke the world record for the most naked players on a mini golf course in one hour (as all the great athletes say, records are there to be broken …).
It turns out there must be something in the water of that seaside town because the real golfers at Southend GC are at it as well now.
They've created #noMOWnate and it is, in the words of organiser Ian Southgate, "green keeping with a difference."
You can say that again.
"You take your clothes off, grab the lawnmower and snap a photograph," explains Southgate. "Just make sure you keep it cheeky! Nothing rude. Then you post the picture to social media, donate £3 and #nomownate three friends to join in."
The donation process is simple: you either visit www.JustGiving.com/nomownate or text NMNT88 to 70070.
If golfers taking their kit off has a familiar ring you might recall recent editions of ESPN The Magazine's Body Issue, which has seen the likes of Gary Player, Suzann Pettersen and Belen Mozo celebrate their athleticism and grace as nature intended.
Just as the Southend golfers are trying to start something special, professional golfers needed trailblazers in The Body Issue and they were Christina Kim, Sandra Gal and Anna Grzebien in 2009.
Their ground-breaking appearance has led to one golfing photoshoot a year ever since and Kim, star of the LPGA and the Solheim Cup, understands the challenge faced by the Essex boys.
"I know exactly what they must have been thinking before and during their photoshoots because ours was a very liberating, but also very terrifying experience!" she says. "We took photos in about 15 different poses, in varying levels of … exposure!"
"But it was a very fun day of shooting and I commend these men for raising money for charity! I love that they're keeping the mood light and fun! Well done to them for raising funds for such a great cause."
Southgate says that photographs have not only been sent in from golfers across the UK, but also the world, with one even promised from Vietnam.
"The response from the guys has been amazing. They've been getting really creative and sometimes it is the least likely golfers who seem to have had the best fun producing a great shot!"
For more information, to join in or to donate visit www.JustGiving.com/nomownate.