Cleveland trade-in offer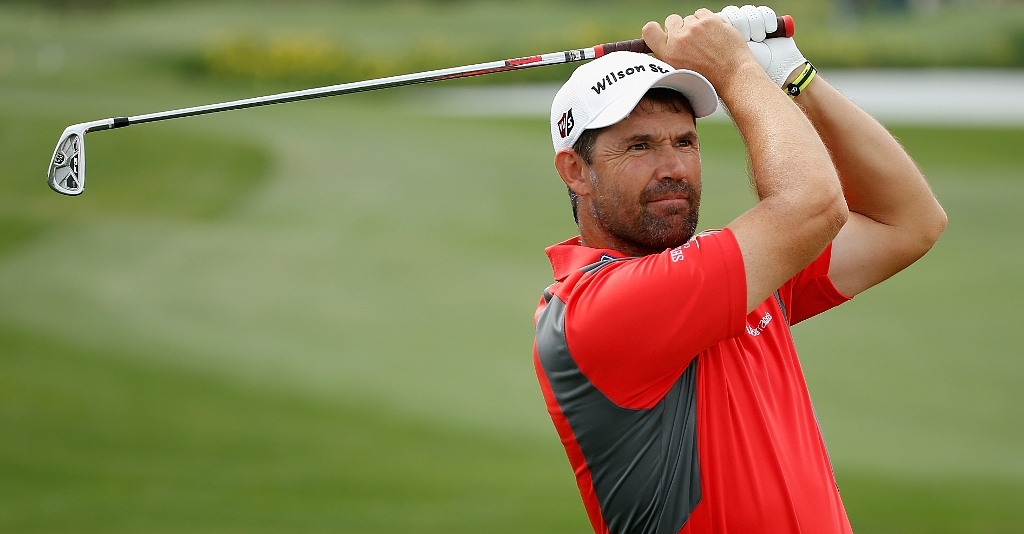 Cleveland Golf has announced its Trade-In Promotion for golfers looking to upgrade their Irons and Wedges in 2014.
Irons
The promotion, which runs from March 15th 2014 to 31st July 2014, will allow anyone trading in any full set of irons to receive £100 off a new set of Cleveland Golf Irons.
Available to all golfers, anyone trading in their old irons can purchase a standard set of 588 Altitude, 588MT and 588TT or can be custom fitted for an individual set or combination set using Cleveland Golf's new CG Fit Solution and Custom Fitting Cart.
Traded in sets of irons can be any make and in any condition, the only stipulation placed on consumers is that it is a full set with at least 6 irons (i.e 4-9, 5-PW or 6-SW).
Cleveland Golf's 588 Family of Irons allows golfers to mix and match on any combination of 588 Altitude, 588 MT and 588 TT head types with a number of custom shaft and grip options.
Leslie Hepsworth, President of Srixon Sports Europe said: "After the fantastic success of our wedge trade in promotion last year, we felt that it was the perfect opportunity to give golfers the chance to trade in and upgrade their old irons, getting a new set of custom fitted irons perfectly suited to each individual's game."
To find out more about the Cleveland Golf Iron trade in promotion, visit clevelandgolf588.eu from the 1st March where golfers can locate their nearest custom fit facility. If you would like to learn more about the 588 Irons family, visit clevelandgolf.com.
Wedges
Cleveland Golf will also run the successful Wedge Trade-In promotion of 2013 for the second year running in 2014, to run concurrently with the Iron trade-in promotion.
Golfers who missed out in 2013, or those who want to add more Cleveland Golf 588 wedges to their bag, get £25 or €30 each off. The promotion is available up to a maximum of 3 Cleveland Golf 588 wedges at any one time regardless of make, model or condition.
Cleveland Golf 588 RTX wedges proved so popular in 2013 that Cleveland Golf picked up a number of awards and accolades, achieving the position of number one wedge in the UK back in May 2013 – a position it held for consecutive months through until August 2013.
588 RTX wedges feature Rotex Face technology and 16% larger U-Grooves to maximise spin on critical scoring shots – especially out of the rough, sand and in wet conditions.
The Rotex face, dubbed "the new face of spin", is a directionally milled face pattern that adds roughness and imparts maximum spin on open-face wedge shots where the impact tends to be closer to the toe. With a more durable and advanced form of laser milling, the Rotex face now creates more friction at impact, helping golfers generate even more spin on chips, pitches and partial shots from any lie.
To find out more about Cleveland Golf 588 RTX wedges and the trade in promotion for 2014, you can visit clevelandgolf588.co.uk.