Clarke impressed by Poulter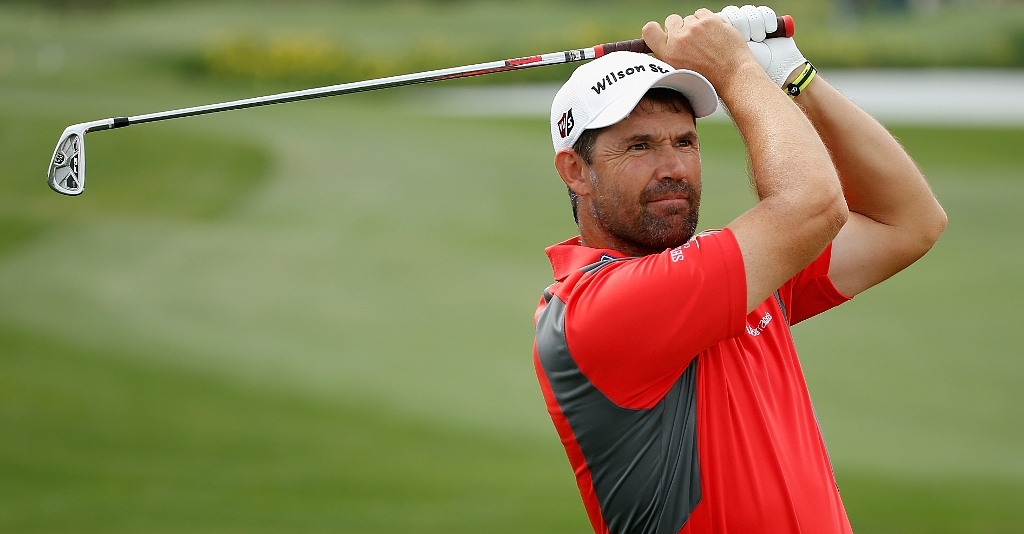 Ian Poulter impressed European captain Darren Clarke in the third round of the 79th Masters.
Although there are still six months to go before qualification starts, Clarke noted that he liked what he saw from Poulter on Saturday.
"That's the best I have ever seen him play," the Ryder Cup captain said after his round at Augusta National.
"It was a 67 that could have been a 63 standing on his head," he said of playing partner Poulter's round.
Poulter who has needed a wild card for three of his last four Ryder Cup appearances, said: "That's a fair assessment.
"I hit the first 17 greens in regulation and I was aware of that on the 18th tee. I just squeezed it a little too far right into the trees and tried to hit a miraculous shot onto the green but didn't, but I managed to get it up and down.
"I played pretty flawless golf and put it in the right position off the tee. I had a lot of good birdie looks and left a few on the course, as Darren said. But it's probably the best round of golf I've ever played at Augusta.
"That says a lot about my game right now, that I'm playing really well. The putter needs to warm up. Yesterday was pathetic."
Clarke, who shot a 77 to finish six over, predicted Poulter would soon win his first tournament since the HSBC Champions in 2012 and the man himself added: "I know I will.
"I'll probably put a different putter grip on. I used the same putter grip for about nine years of my career and went away from that about two years ago. I've got a feeling the old one might be on for next week. I can't wait to throw this one in the bin."