Casey holds off challenge to triumph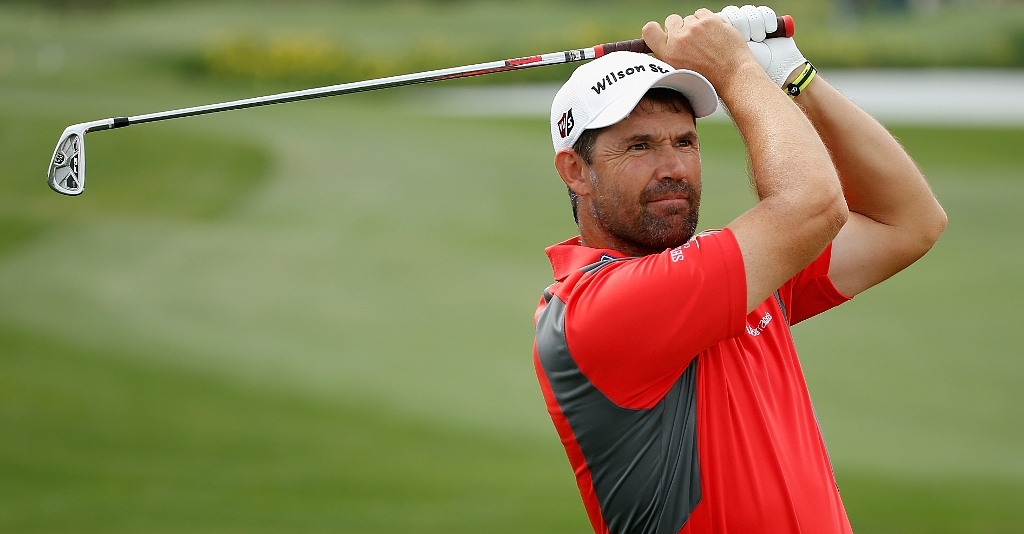 Tournament: Johnnie Walker Championship at Gleneagles
Venue: The Gleneagles Hotel, Perthshire, Scotland
Winner: Paul Casey
Paul Casey, unrecognisable from the golfer who was in the middle of a nightmare slump this time last year, held off Colin Montgomerie and the rest of the chasing pack to win the Johnnie Walker Championship at Gleneagles.
Back at the scene of his maiden European Tour win in 2001 – his rookie season as a professional – Casey survived what he called a "nerve-wracking" closing stretch after it looked as though he might lose a four-stroke lead.
In the end the 28-year-old's one-under-par 72 proved just good enough for a one-stroke victory over fellow Englishman Andrew Marshall and Denmark's Soren Hansen.
Montgomerie, who lost last week's US Open after double-bogeying the final hole, was also only one behind with two to play but this time bogeyed the short 17th and by failing to birdie the 533-yard 18th had to settle for a share of fourth spot with another Dane, Thomas Bjorn.
His victory, worth £233,330, lifts Casey to fifth place in the Ryder Cup race and closes the gap on David Howell at the top of the Order of Merit.
But his joy was mixed with relief as he collected the trophy.
"It feels fantastic, more so because I had a couple of great players chasing me," he said.
"To play with Colin in Scotland in the final group on a Sunday is a treat, very special, and it's difficult when you have a guy like him breathing down your neck.
"But I had a great start (he birdied the first three holes) and battled through."
Casey's game was in tatters a year ago, an opening 85 at the US Open coming during a spell when he did not make a cut from April until August.
Many linked it to the impact his ill-chosen words about the Americans – "we properly hate them" – following his Ryder Cup debut had on him and he would not deny it was a tough time.
While he did his best to repair the damage done his game deserted him.
"I became paralysed over the ball and was beating myself up on the course. But all you can try to do is smile and battle through it," he said.
"It wasn't fun for a while – it can't be when you don't know where the ball's going to go."
Slowly and surely, with the help of American coach Peter Kostis, the pieces were put back together.
He won the China Open at the end of last year and since February he has finished no lower than 20th in any tournament.
It was put to Montgomerie that his was not a bad effort considering what happened at the US Open only seven days earlier.
"I will leave you to say that," he responded, clearly not happy that another chance of victory had gone.
"I played the ninth (another par five) in level par and the last in one over," he added, identifying where this one got away.
It was almost inevitable, though, that fatigue – mental more than physical – would kick in at some point for Montgomerie.
Winning creates an inevitable high, but just failing to win has a draining effect. When it is a major that is 10 times worse.
And when you have just finished second for a record fifth time in a major without winning one it must be 100 times worse.
"I am very, very tired – however many times tireds you can think of I'm them," the eight-time European number one had said as Casey came from five behind to one ahead over the last 10 holes of the third round.
This was Montgomerie seventh tournament in a row, but despite a report he might be pulling out he insisted that he is straight on to this week's French Open, then the European Open in Ireland, Scottish Open at Loch Lomond and the Open at Hoylake.
It is asking a lot of a player who turned 43 on Friday to maintain a high level of play throughout such a run, but he has the experience to cope with the peaks and troughs that will inevitably come and will be taking what rest he can to be as ready as possible for Hoylake.
He has certainly made those who thought he was a fading force both a year ago and after he missed seven out of nine halfway cuts earlier this season think again.
A place in the world's top 10, the goal he set himself for 2006, is within touching distance and for a player who was outside the top 80 entering 2005 that is some achievement.
For Marshall second place equalled his best on tour, but the cheque for over £120,000 was four times his previous biggest.
The 32-year-old from Norfolk had a mixture of emotions – his delight at getting into contention tinged by his failure to birdie the last two par fives.
"I'm disappointed by that, but delighted. I've had a tough year until now." His last top-10 finish indeed was two seasons ago.
All the final round scores:
276 Paul Casey 67 71 66 72
277 Andrew Marshall 72 67 69 69, Soren Hansen (Den) 69 70 68 70
278 Thomas Bjorn (Den) 65 75 67 71, Colin Montgomerie 68 68 69 73
279 Alastair Forsyth 72 69 67 71
280 Fredrik Henge (Swe) 69 71 72 68, Brett Rumford (Aus) 69 71 67 73
281 Robert Karlsson (Swe) 71 68 73 69, Kenneth Ferrie 68 73 71 69
282 Felipe Aguilar (Chi) 74 68 71 69, Simon Dyson 72 72 69 69, Robert Rock 72 73 68 69, Peter Baker 73 68 69 72
283 David Park 74 72 71 66, Francis Valera (Spa) 68 75 71 69, Carl Suneson (Spa) 71 70 70 72
284 Steven Jeppesen (Swe) 70 74 72 68
285 Marc Warren 73 72 71 69, Gary Orr 73 72 70 70, Sam Torrance 69 74 69 73
286 Peter Senior (Aus) 74 69 75 68, Steve Webster 75 71 72 68, Paul McGinley 70 73 72 71, Henrik Nystrom (Swe) 69 75 71 71, Stephen Scahill (Nzl) 76 69 69 72, Andrew McLardy (Rsa) 67 76 70 73
287 Jose-Filipe Lima (Por) 71 73 73 70, David Lynn 71 74 70 72, Peter Lawrie 71 72 71 73, Ross Fisher 70 70 71 76
288 Cesar Monasterio (Arg) 74 70 75 69, Miguel Angel Martin (Spa) 68 77 74 69, Ariel Canete (Arg) 73 72 74 69, Matthew Millar (Aus) 73 72 74 69, David Griffiths 73 73 70 72, Graeme Storm 69 72 73 74, Tom Whitehouse 71 74 69 74, Marcus Fraser (Aus) 71 68 74 75, Stephen Browne 68 74 71 75, Emanuele Canonica (Ita) 70 73 69 76
289 Jason McCreadie 71 72 77 69, Anthony Wall 71 74 73 71, Soren Kjeldsen (Den) 74 72 72 71, Christian Cevaer (Fra) 73 73 71 72, Peter Hanson (Swe) 74 68 70 77
290 David Higgins 74 69 76 71, Jamie Spence 73 71 75 71, Jyoti Randhawa (Ind) 72 71 74 73, David Drysdale 76 70 71 73, Robert-Jan Derksen (Ned) 74 70 71 75
291 Bradley Dredge 69 75 75 72, Stuart Davis 72 69 77 73, Santiago Luna (Spa) 73 73 72 73, Richard Bland 75 68 72 76
292 Sam Little 72 72 75 73, Wade Ormsby (Aus) 68 77 73 74, Lee Slattery 73 73 72 74, Sandy Lyle 75 71 71 75
293 Raymond Russell 73 73 73 74, Miles Tunnicliff 70 76 73 74, Andres Romero (Arg) 67 73 77 76
294 Damien McGrane 75 71 74 74, Alexandre Rocha (Bra) 70 72 76 76, Shaun Webster 72 73 72 77
295 Sion Bebb 72 72 73 78
296 Ben Mason 72 74 77 73
297 Mark Loftus 69 75 77 76, Philip Golding 71 75 73 78, Benoit Teilleria (Fra) 71 74 73 79
298 Robert Arnott 71 74 74 79
300 Toni Karjalainen (Fin) 72 72 78 78
302 Michele Reale (Ita) 72 71 74 85