Can Rory one day surpass Tiger?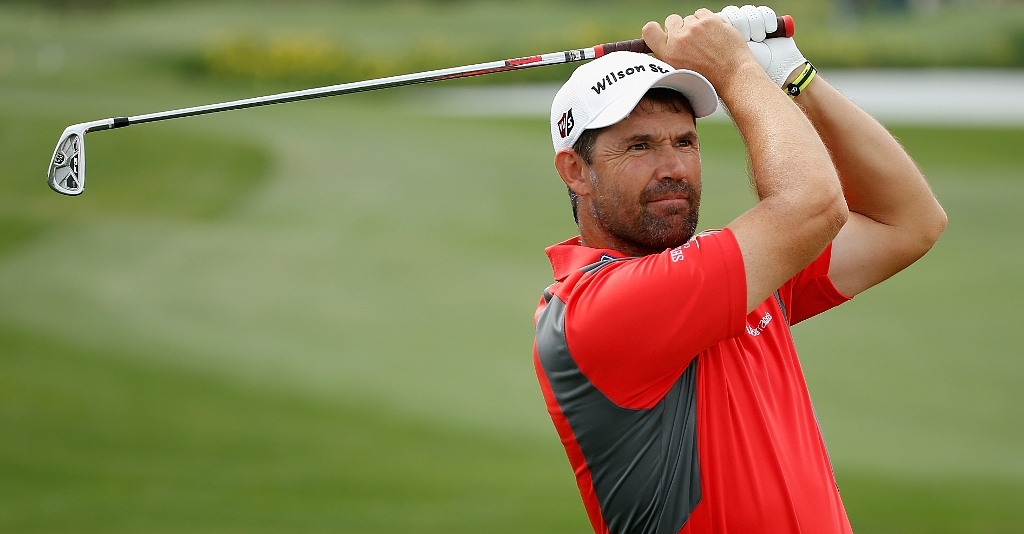 County Down golfing sensation Rory McIlroy has been a breath of fresh air in the golfing world over the past few years.
The down-to-earth twenty-five year old has enamoured fans old and new with his likeable personality, but most importantly his skills round the course. His marketability is far reaching, hence the likes of Nike getting on board with lucrative deals to ride along with his success.
He currently stands as the world number one and doesn't look like slowing down. From almost nowhere after his first PGA win in 2009, he has been converting his hype into success. The last time we saw someone come into the sport and make this kind of impact was circa 1997, when a young golfer named Tiger Woods stormed the field at the Masters to take his first major, and subsequently go on to become the world's number one shortly after.
Woods' career will likely draw several comparisons to that of the Northern Ireland man, but as it seems Rory is just beginning to enter the discussion about golfing greats, Woods has had a quiet spell. After missing the cut at the PGA Championship, he's only just returning at the Hero World Challenge.
After a good resurgence last year, the slowdown might be indicative of Woods' age catching up with him. As reported right here on Golf365, he has hired a new coach in Chris Como to deal with his inability to hit the drives he used to, and to modify his swing to accommodate injuries and a body that's not as young as it once was. "There's other ways to go around a golf course," Woods noted, dissecting his change of play.
How does the future look though, and can Tiger overcome yet another hurdle to throw himself back amongst the elite and challenge for the top spot, especially when his competitors don't look like shortening their stride?
Casting the eyes towards next year's Masters, Woods is already lagging behind McIlroy in the betting stakes. 32Red have Rory at 5/1 to win outright, and Woods comes in behind him at 12/1 as second favourite. That's quite a disparity without even knowing how Woods will react to the new swing, and whether the loss of a few yards will have a big effect.
This changing of the guards is already showing in rankings, but what about in the long term? Woods has 14 majors to his credit, the last one coming in 2008. Many people thought he would romp towards Jack 18 majors at one point, but the lack of success in six years has seen that fade away.
Now it is McIlroy that punters believe has the best shot at usurping the golfing legend. William Hill say that McIlroy is now 6/1 to do so, and Woods has dropped to 8/1. The American is looking to the likes of Greg Norman and Tom Watson who managed to compete well into their fifties with a change of tact, but when he's without a major in so long, the chances will only get slimmer.
In his mid-twenties with four majors to his credit, including the US Open and two PGA Championships, McIlroy still has plenty of time to compile the wins. He has taken two this year alone, and if he managed to keep that rate up then it would come in his early thirties. Of course that's not a guarantee as the field continues to improve, but McIlroy just gets better.
Woods slowed down as might Wee Mac, but depending on how 2015 plays out those odds might continue to shrink. Tiger Woods has been undoubtedly the best golfer of a generation, and it would be quite something for McIlroy to surpass him and the torch to get passed along. Of course that is already in the process, but the next twelve months will be definitive is McIlroy can stay on top and shut out the competition.
When he does that, then he can begin to look a bit further into the future. Fans and media will always be entertained by the question of whether he can be the greatest, but McIlroy just needs to play golf and keep in his stride without veering too far off course. Whether or not he can add fifteen more majors to his tally for it to become the highest ever, or even ten to equal Woods, seems a non-issue right now when the goalposts are so far away.