Bubba's Open wardrobe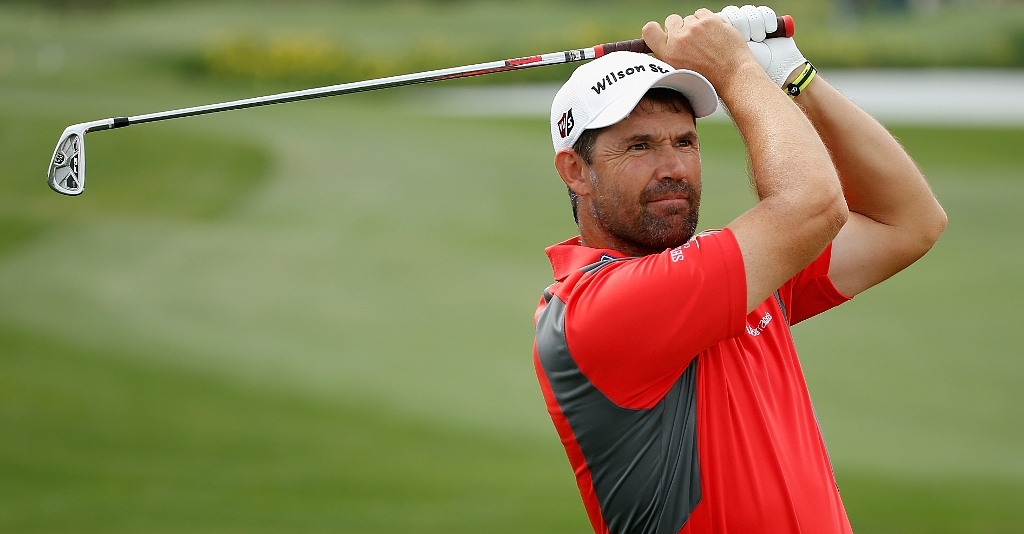 When Bubba Watson picks up his pink driver, take whatever you know about golf and put it aside. Possibility needs some elbow room.
A proud member of the Oakley golf family who thrills crowds with jaw dropping shots, Bubba is defiant, unpredictable and wildly fun. He's also a Masters Champion, and he'll have the opportunity to show his rare talent at The Open Championship.
The oldest of the four majors will get a fresh perspective as Bubba wears the best of Oakley golf apparel. With a new look for each day of competition, the styling salutes his originality while respecting heritage, and it comes with tournament level performance attributes.
One of the greatest tests of links golf on the planet, Muirfield can bring wind from every point on the compass. Bubba will rely on the premium comfort, protection and movement-freeing performance of Oakley innovation.
Features like four-way stretch, strategic venting and O Hydrolix¿ moisture management will keep him focused and primed as world-class golfers battle for the glory of the Claret Jug.
The full wardrobe –
For the first day of the tournament, selections from the Oakley Fall 2013 golf line put an edge on contemporary styling while giving Bubba premium performance. The crisp athletic look of the Schenk 1/4 Zip comes with the comfort of low weight, and Ardmore Pants take advantage of Oakley Factory Lite technology for a lightweight feel that brings board shorts to mind. Both the pullover and the Ellis Polo are optimized with UV protection and antibacterial odour control while all three pieces feature O Hydrolix¿ moisture management.
Selections for Friday offer fresh styling to the new generation of golfers who want a smooth look that delivers performance. The windproof Merion Jacket combines Durable Water Repellent coating with HydroFree¿ technology for rain protection. Its engineered seam placement gives Bubba a free range of motion, and our Short Sleeve Aubrey Polo is crafted with contours to fit the body's natural shape. Take Pant 2.0 features two-way stretch for the ultimate in comfort. O Hydrolix¿ moisture management in the polo and pant reduces cling to eliminate distraction.
Blending form and function, the performance apparel for Saturday's round mixes patterns to salute Bubba's outspoken personality. It starts with the ultra-fine stripes of our Haverford Pants made with four-way stretch material that feels as light as a board short. Free movement extends to the Overhill Polo and its engineered seam placement, and like the pant, it features O Hydrolix¿ moisture management, UV shielding and antibacterial odour control. The Hollis 1/4 Zip Sweater is crafted with Thermogauge technology to regulate body temperature for 18-hole comfort.
Sunday's apparel shows how golfers like Bubba can set the pace of style with no disrespect for golf heritage. The print on the Elwell Polo makes it a true original, and the seam placement eliminates chafing and binding. This Oakley design is optimized with antibacterial odour control like our Schenk 1/4 Zip, a lightweight pullover that extends the range of motion while cooling Bubba with mesh venting. The two-way stretch fabric of our Take Pant 2.0 gives him the performance and comfort of free movement. All three pieces offer UV protection and O Hydrolix¿ moisture management.