WATCH: Bryson DeChambeau reveals text he got from Tiger Woods on Sunday morning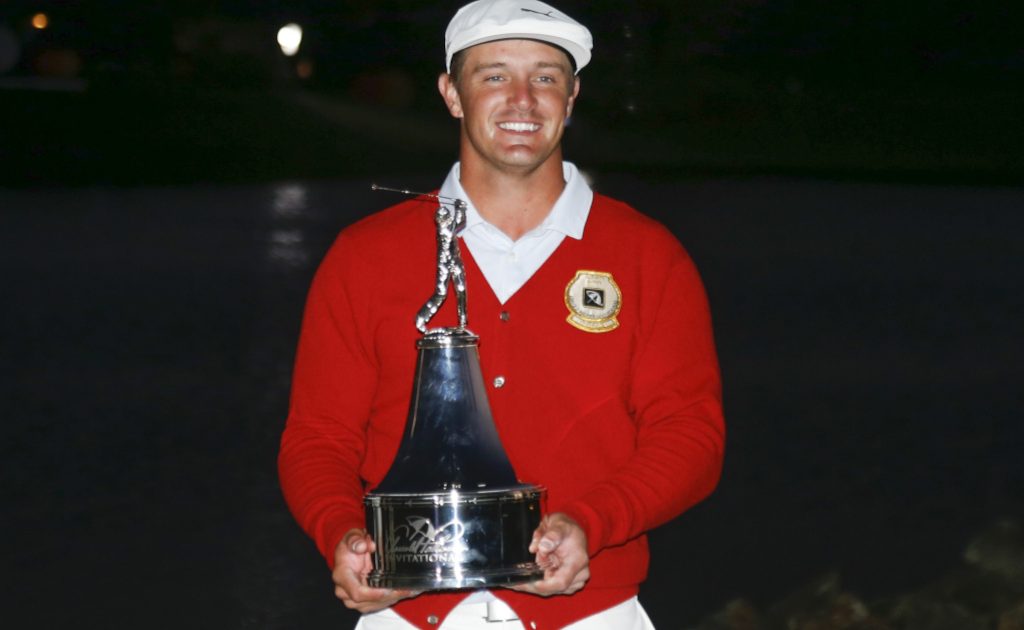 Bryson DeChambeau said a text he received from Tiger Woods on the morning of the final round helped inspire him to victory at the Arnold Palmer Invitational.
The American narrowly held off Lee Westwood in a tense finish at Bay Hill to secure his eighth PGA Tour title and seemed visibly emotional after the win as he revealed he had received a special message from Tiger.
Woods is still recovering in hospital after undergoing surgery for serious leg injuries sustained in a car accident that came very close to claiming his life, but he was clearly following the action at Bay Hill, a venue he has won eight times at in the past.
"It's been quite a battle this whole entire time. I don't even know what to say… to win at Mr Palmer's event, it's going to make me cry," said DeChambeau.
"It means the world to me.
"I got a text from Tiger this morning. He obviously had done really well here, and was very instrumental in Mr Palmer's life, as Mr Palmer was to Tiger, and we just talked about, 'Just keep fighting, no matter what happens' and 'Play boldly', like Mr Palmer said.
"My heart has been heavy with Tiger and what's been going on with him, and I just kept telling myself 'It's not how many times you get kicked down, it's about how many times you can pick yourself back up and keep going.' And that's what I certainly did out there today."