Boeljon on course for home victory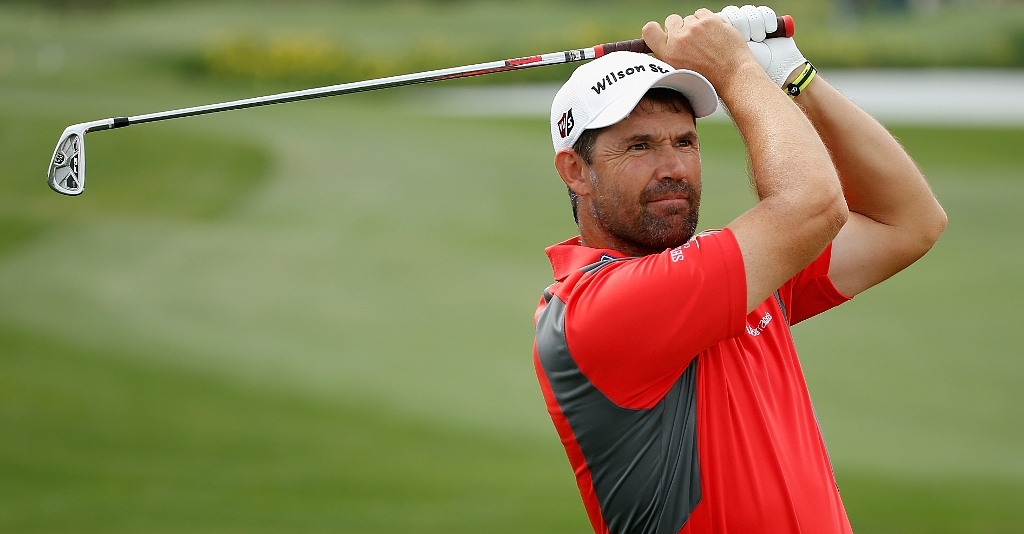 Christel Boeljon shot a second successive four under par 69 to move three strokes clear of the field with a round to play at the Deloitte Ladies Open in Amsterdam.
On eight under par after two rounds at The International, the 27-year-old from the Netherlands was three strokes ahead of South African Stacy Lee Bregman (69).
England's Holly Clyburn (70), who won the title at the same venue in 2013, lies in third place on four under par.
Boeljon is now in the perfect position to become the first home winner of the tournament in 21 years, since tournament director Liz Weima won at Rijk van Nijmegen golf club in 1994.
"I'm really pleased, because it's another great round. I was under control again and made some late birdies, which was nice. Any round under par here I think is a great score, so I'm very happy," said Boeljon, the first Dutch player to represent Europe in The Solheim Cup four years ago.
Playing in benign conditions in comparison with the first round, Boeljon birdied the eighth before picking up three more shots over her last five holes, including the 18th where she made a tricky downhill birdie putt of 20 feet in front of a partisan crowd.
"On 18, the birdie putt went in quite fast so it was a good thing it went in. It was a nice way to finish," continued the 2011 Turkish Airlines Ladies Open champion. "It just happened. I hit a great shot on 17 and was able to make the putt. I missed a few putts actually today, so it was nice that those fell."
Bregman also fired four birdies in her second round, on the eighth, ninth, 11th and 13th holes. The 28-year-old from Johannesburg, who won three titles on the South African Sunshine Ladies Tour earlier this season, is hoping to improve on her career best finish of tied second, at the 2008 Turkish Airlines Ladies Open and 2013 South African Women's Open.
She said: "I feel really good because I've been playing well and had a good season so far, with a few wins back home. I'm going to let it happen and stick with it and see what happens. Winning does help with the confidence and the pressure going down the stretch, so I'm just looking forward to it. I love the adrenaline rush!"
Clyburn picked up six birdies and three bogeys on an afternoon of intermittent sunshine. She said: "I just played great from tee to green and it was really steady golf. I didn't do anything outstanding but had a nice rhythm to my swing and it was a nice day out there so let's keep it rolling.
"I'm four behind so it all depends how the weather is and if Christel feels the pressure of being at home. If I get off to a fast start like I have been the last two days then I've just got to settle in and put pressure on. I always like being behind and everybody knows that."
England's Rebecca Hudson, Australian Stacey Keating, Finland's Ursula Wikstrom, Austrian Christine Wolf and rookies Lynn Carlsson and Emily Kristine Pedersen, from Sweden and Denmark respectively, are the six players sharing fourth place on three under par.
Hudson had a level par 73 which included a pair of birdies on the 12th and third holes before she dropped shots on the eighth and the ninth, her closing two holes, to finish on three under par. She said: "I'm very disappointed with my finish because I had a flyer on eight and cleared the green by 20 yards. I then had no shot, so I was quite happy with a good six. On nine, I hit the bank short of the green and didn't get up and down. All in all, level par is okay because the course was quite tough and there were some tricky pin positions."
Carlsson has the advantage that she attends the Scandinavian School of Golf in Halmstad, Sweden, and regularly plays on links-style courses. She said: "I played very well for the whole of the first two days and my putting has been really good, so I'm feeling comfortable on the greens and made a few easy birdies. Today I had 29 putts. I made a 3-putt on 17, so that's not too good. To have under 30 putts, I'm satisfied."
The tournament concludes with the third round on Sunday, where the players will be competing for a 37,500 euros first prize.