Bobby Jones' summer selection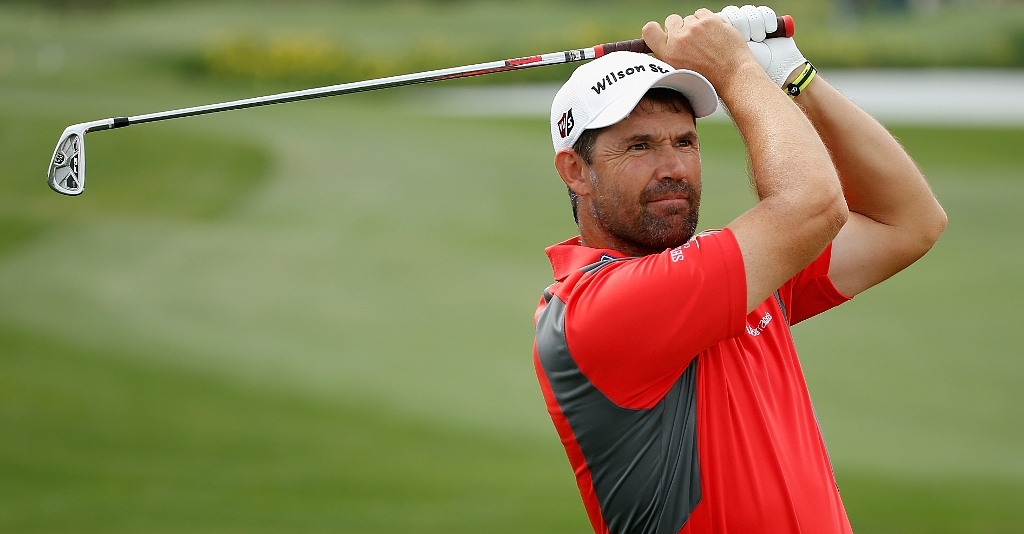 Bobby Jones, celebrating the iconic apparel brand's 25th anniversary in 2014, unveiled a new summer selection of luxury apparel showcasing America's favourite colour palette in a contemporary, sophisticated manner.
The Bobby Jones "Pitch and Run" line offers the same unparalleled attention to detail and luxurious hand feels golfers have come to expect from Bobby Jones, with an infusion of patriotic hues ideal for Independence Day golf outings and barbecues.
"To create a summer clothing offering that is true to who Bobby Jones was we designed a collection that proudly showcases the colours of our Nation," said Andy Bell, President/CEO of Jones Global Sports.
"In addition to our brand's namesake being one of the greatest golfers to ever live, Mr. Jones also was a tremendous patriot. As early as age 15, Mr. Jones was part of an extended golf exhibition tour to raise money for the American Red Cross during the First World War, and he followed that up, by serving on the front lines in World War II at age 42, actually having been part of the second wave entering Normandy on D-Day Plus One."
Highlighting Bobby Jones Americana-themed offerings are their exclusive Supreme Cotton garments. Made of 120/2 100% Pima gassed cotton interlock construction for the ultimate in comfort. Bobby Jones popular Solid Supreme Cotton polo and Supreme Flag Stripe polo, each are offered in vivid Cambridge Red and Sapphire Blue colour schemes.
Continuing Bobby Jones collection of fine cotton knits fit for Fourth of July are those constructed from 60/2 Double Mercerized 100% Egyptian Cotton, providing the wearer with a glossy luster and soft silk-like hand feel that is breathable and luxurious.
Bobby Jones offers golfers 8 different styles of Double Mercerized Egyptian Cotton tops in beautiful red, white and blue, including the brand new Wedge Jacquard, Eagle Stripe, Vintage Paisley Print and Fil Coupe Jac.
The Wedge Jacquard is a flat knit collar polo that features a tuck stitch jacquard stripe, birdseye top collar and solid under collar with tipping, and is available in Cambridge Red and Sapphire. The Eagle Stripe offers a hybrid flat knit collar with a yarn-dye jersey stripe pattern throughout the body of the shirt, contrasting with a fine line stripe top collar and solid under collar with tipping. Eagle Stripe is available in Cambridge Red, Summer Navy and White. Both the Vintage Paisley Print and Fil Couple Jac feature a tailored self collar with stand. The Vintage Paisley delivers style and flair with a jacquard paisley print beautifully set against a vibrant Cambridge Red or Summer Navy both featuring a button at the back collar. While the Fil Coupe Jac stuns in a chic argyle pattern and is available in Cambridge Red, Sapphire, Summer Navy and White.
All of Bobby Jones elegant Double Mercerized 100% Egyptian Cotton knits for summer feature new signature mother-of-pearl buttons with a laser engraved logo and Mobilon stretch tape in the shoulders providing unrestricted range of motion during the golf swing.
Bobby Jones signature XH2O line offers the impeccable detail and style that is characteristic of golf's premier luxury lifestyle brand, integrated into performance poly garments that provide ultimate moisture wicking function, UV protection and breathability, with a USA-themed tinge for Summer 2014.
The red, white and blue XH2O poly line – 5 distinctive styles of polo shirt – all deliver remarkable moisture-wicking performance and are perfectly tailored for off-course daily use as well as high performance on-course sportswear. Each of the shirts features Polyester/Lycra blend construction for quick drying, UV protection (UPF 15) and an anti-microbial shield. With attention to both function and form, the garments' shoulder-to-shoulder stretch taping complements athletic movement during a golfer's swing while fortifying the polos' seams for maximum durability.
New for Summer 2014, the XH20 Tyre Polo and Backswing Stripe complement the popular Performance Poly Pique, Hook Stripe and Micro Stripe with cutting edge designs that appeal to today's golfers. The Tyre Polo is constructed of a 92% Poly/8% Lycra blend that utilizes technical precision cut lines at the arms, side panels and back, and Raglan seam stretch inserts at the back to aid in the golf swing. The Tyre Polo's new eye-catching colour block design and contrast tipping under collar, paired with new metallic poly laser colour buttons is a combination sure to turn heads on and off the course. Bobby Jones new patriotic polos range in price from $79.50-$110.00 and are available June 30 at retail.
Complementing the new red, white and blue hued polos, Bobby Jones offers golfers a full line of patriotic themed layering pieces, bottoms, woven button down shirts and accessories that are perfect for all facets of on-course and off-course life.
For a quarter century, Bobby Jones has provided luxury men's and women's sportswear, including polo shirts, button downs, shorts, slacks and premium layering items to demanding consumers looking to exude a classy, cool confidence on and off the course. The Bobby Jones brand can be found at the finest golf clubs, resorts and haberdasheries in the world.