Birdie blitz puts 'Strick' back on track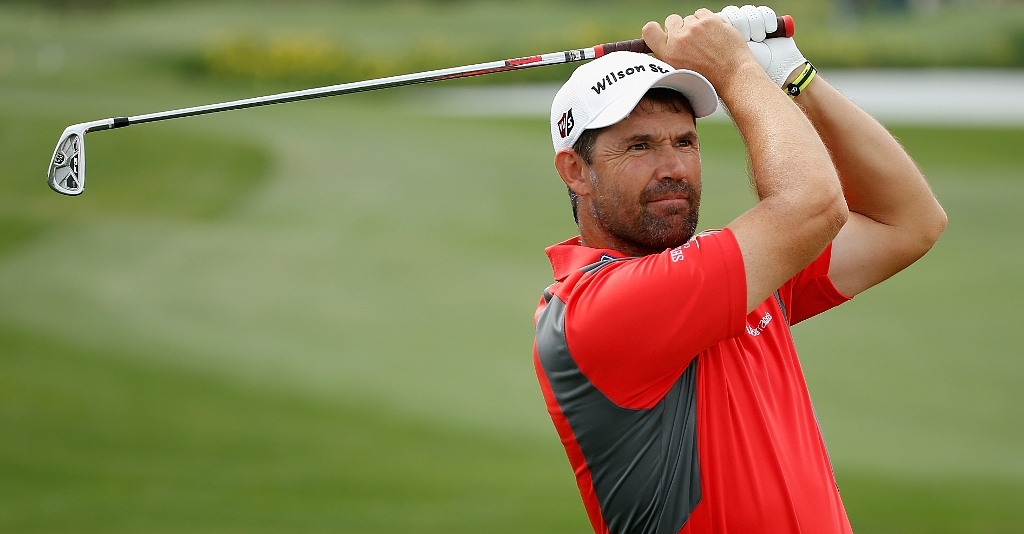 Steve Stricker was still five shots clear after Sunday's third round of the Hyundai Tournament of Champions.
Steve Stricker, at No 6, the USA's highest world-ranked golfer, has maintained his lead after Sunday's third round of the Hyundai Tournament of Champions.
The Wisconsin-born 44-year-old Ryder Cup star came charging back with a four-birdie blitz that gave him a 69, took his third-round total to a hefty 19-under 200 in this US PGA Tour season-opener at Kapalua's scenic Plantation golf course in Hawaii and enabled him to hold off fellow-Americans Jonathan Byrd and Webb Simpson and Scot Martin Laird by all of five shots.
Laird and Byrd, the defending champion, both closed with 67s while Simpson matched Striker's 69 in a failed chase that initially reeled in Stricker, but then saw him surge clear again over the last four holes.
Two more Americans, Bryce Molder and Kevin Na were three shots further back at 11-under.
While Stricker's 54-hole tally said otherwise, his march out in front wasn't quite as easy as the day's final score made it look.
With just four holes to go coming down the final stretch, his overnight lead of five shots had been reduced to just one, but after a quiet round when nothing much seemed to be happening for him and when a lone birdie had been matched by a bogey, he suddenly rediscovered his A game and fired-off four straight birdies from the 15th that once again took him five shots clear
Stricker's key shot of the round was clearly his third at the 16th.
After having finally wondered back into birdie territory at the 15th, his approach at 16 found the green but spun back so sharply that it ran into the light rough.
Nonplussed, he promptly chipped in for birdie from 66 feet to raise a mighty roar from the gallery and really set his game on fire .
At the next hole, the 17th, he put his second shot just five feet from the pin for an easy birdie before putting the cherry on top with another easy birdie at the par-five last.
Stricker admitted to the media afterwards that it had taken him a long time to get going again on Sunday but he was over the moon that he had managed to maintained his big lead heading into Monday's final round.
"It was pretty stagnant out there for me today," he said. "I was not doing anything very special there for the first, I guess, 14 holes before I hit a couple of good shots at 15, the par five, and stole a birdie at 16 after spinning it off the green and chipping it in.
"After that chip shot, I felt like I got a little momentum, even though there was a couple of holes to play. I got aggressive off the tee at 17 and hit a good iron approaching there, and hit two good shots at 18. So it was definitely a good finish.
"That his finishing run) was key. Now I'm Looking forward to tomorrow. It sets me up for some momentum going into tomorrow."
Laird too was pleased with his day's work, and was not surprised by the quality of Stricker's finish.
The 28-year-old Glasgow-born pro who now lives in Scottsdale, Arizona, said: "I'm happy with my round.
"I got close to the lead before Strick went and birdied the last four holes, but after playing with him yesterday, that's no surprise.
"I played well today and, the same as the first two days, hit the ball great. I really played the same all three days. Yesterday just made one bad swing and cost me a double-bogey on 17. Apart from that, things went great and I finally putted better today.
"I didn't putt very good yesterday, to be honest. I missed three or four pretty straightforward five- or six-footers yesterday and worked on that after I finished and found something in my putting stroke which me putt a lot better today."
Laird accepted it would be difficult to claw back five shots on Stricker.
He added: "Everyone is pretty tough with a five-shot lead, but someone like Stricker, who has won a bunch and is obviously very experienced and just the way he plays, very steady, solid golf… it's going to be tough to catch him."
TOP 10 LEADERBOARD
(US unless stated)
200 Steve Stricker 68 63 69
205 Martin Laird (Sco) 68 70 67, Jonathan Byrd 67 71 67, Webb Simpson 68 68 69
208 Kevin Na 73 64 71, Bryce Molder 71 70 67
209 Harrison Frazar 74 69 66
211 D.A. Points 71 69 71, Chris Kirk 75 66 70, Rory Sabbatini (Rsa) 73 70 68, Ben Crane 72 71 68