Best moments of the Par 3 contest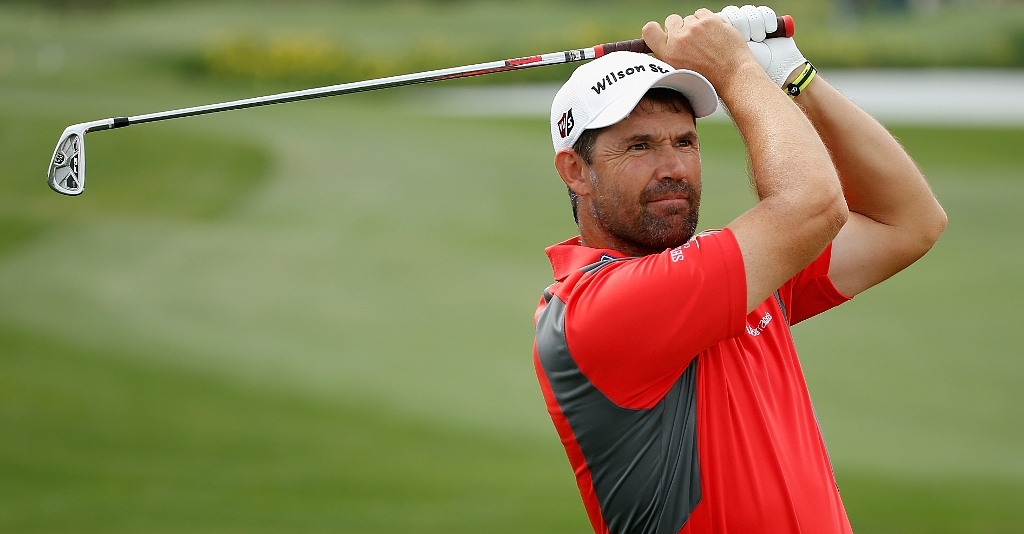 There were many entertaining moments at the Masters par 3 contest at Augusta on Wednesday.
Click here for a picture gallery of Wednesday's action.
Of all the highlights, Jack Nicklaus getting his first hole-in-one at the iconic course was probably near the top.
The 75-year-old teed up with an eight iron on the 123 yard fourth hole. It landed 15 feet past the hole but spun back into the cup, cueing a rapturous applause from the gallery.
However, the six-time Masters winner would bogey the next hole and land two balls in the water on the final hole.
"I never had a hole-in-one at Augusta," quipped the 18-time Major winner on BBC Sport.
"I didn't finish up very well, but we had a lot of fun."
Tiger Woods was also out on the par three course, with his children Sam and Charlie helping with his bag.
The four-time Augusta winner handed the putter to seven-year-old Sam on the sixth hole and she tapped in for a par. The action got Woods disqualified from the event, but it wasn't really about winning for the former world number one.
"We had an absolutely great time…these were memories for a lifetime," he said.
Understandably, Rory McIlroy and One Direction star Niall Horan attracted a lot of attention on the course. Like Woods, McIlroy gave his caddy a chance at glory, but this time from the tee. The Irish pop star hooked it straight into the water.
"There's not 60 000 screaming girls here," said Horan
"I apologise to golf! I do perform to a lot of people but we were performing to their parents today! There was a lot of pressure."
While Horan failed to impress, it will soon be McIlroy's turn on a grand stage, as a deal was struck between the two.
"The deal was that if I make him hit a shot out there I'm going to have to get up on stage and sing with him at some point," said the four-time Major winner.
America's Kevin Streelman would eventually emerge victorious in the Masters preamble following a playoff with Camilo Villegas.
However, the Colombian won't mind, as no-one who has won the par three contest has gone on to win the Masters in the same week.
Click here for a picture gallery of Wednesday's action.